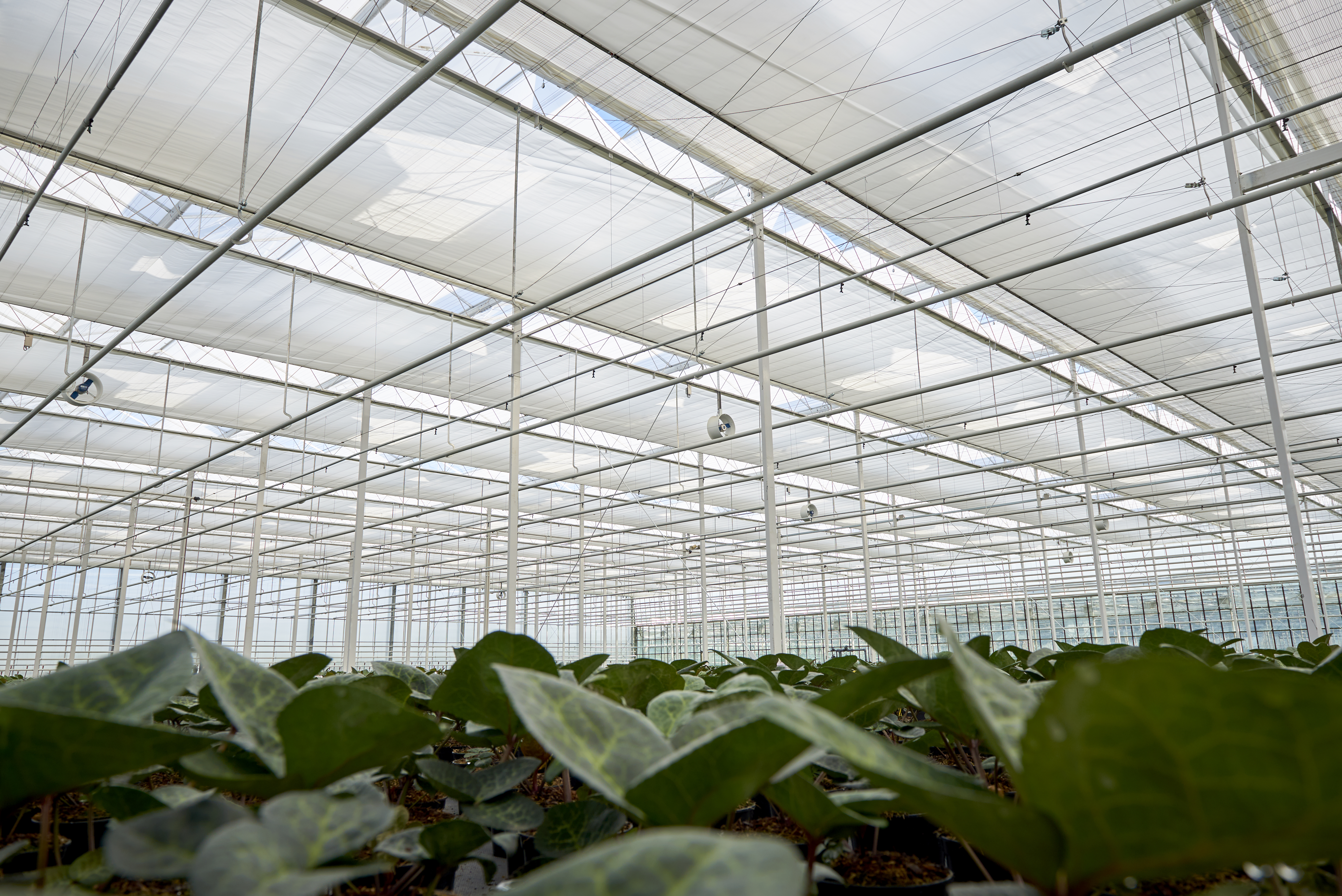 Svensson launches innovative screen solution: PARperfect
PARperfect: The optimum light level for every plant, year round.
With PARperfect, the light level in the greenhouse can be adjusted continuously, from 20 to 100%, just like a light dimmer. The concept is based on a combination of screens, of which there are at least two. The bottom screen is the PARperfect climate screen. The high diffusivity of PARperfect ensures that the light is evenly distributed over the plants. This ensures that the crop always receives the correct radiation. PARperfect is ideal for all crops that need to be protected from the bright sun in the summer.
What do you grow?
Crops
Every climate is dependent on the crop you´re growing. When every plant counts, count on Svensson for a better climate! See our Testimonals and read more about what other growers are saying about their Svensson climate screen solution and also discover our tips and tricks for your crop at Crop tips.