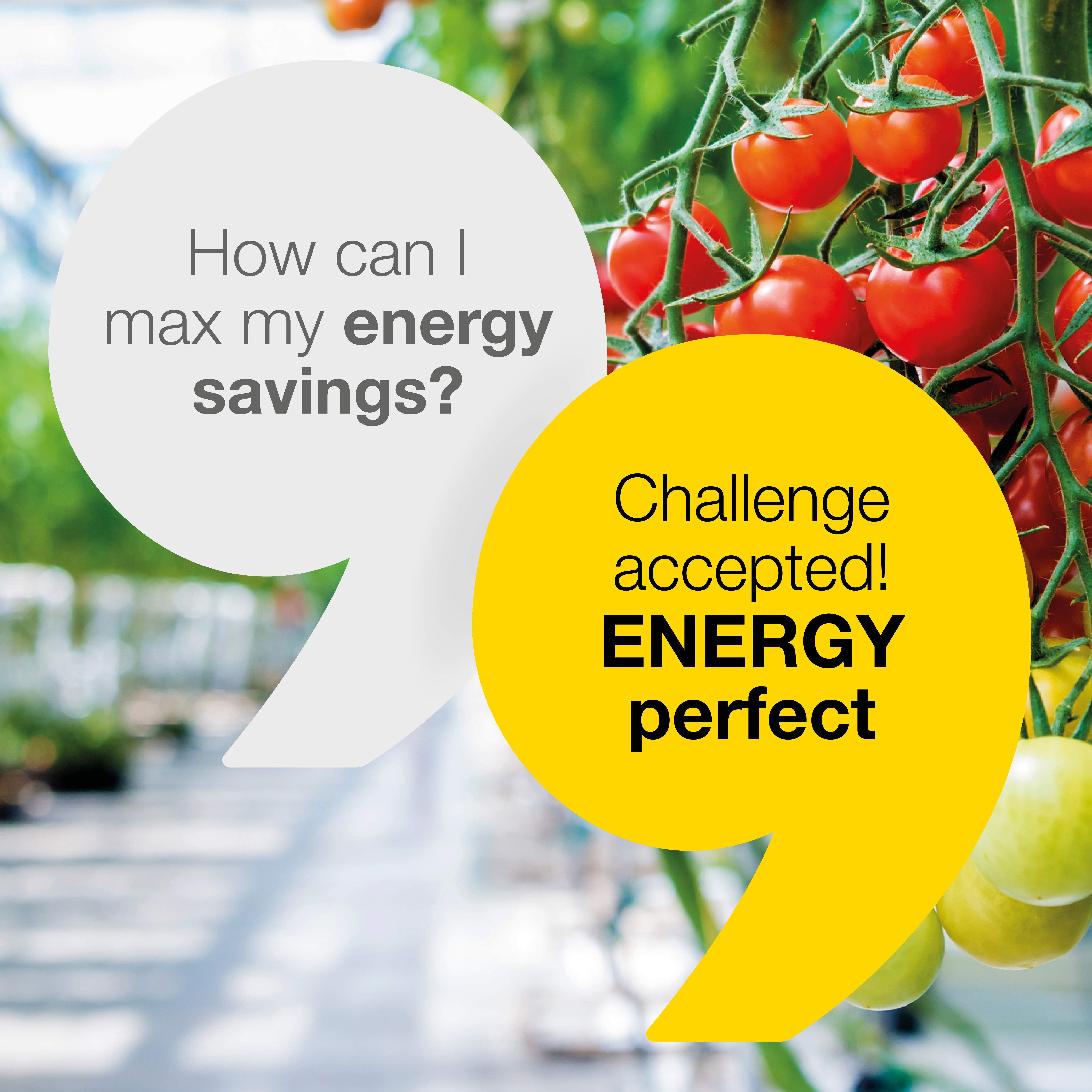 ENERGYPerfect is a double screen solution for more energy savings at night by combining the new all-aluminum Obscura 9970 FR A climate screen with a Luxous energy screen. This allows growers to save even more energy.
As part of ENERGYperfect, Svensson is introducing a new all-aluminum climate screen. This new screen is a flame retardant Obscura all aluminum climate screen, which blocks assimilation light, has a high screening value which allows it to be applied in lighted crops also to keep the light from the lamps in the
greenhouse has and increases the plant temperature. It gives additional energy savings, increases the plant temperature and is a very good match for LED lighted crops.
The screen control to balance the day and night screen is advised by Climate House consultancy
Safe with proven FR performance
Interested in learning more about ENERGYperfect?
Start your journey with ENERGYperfect today by requesting an energy calculation by one of our Climate House experts. Our Climate Consultants will help you to gain the most energy efficient operation possible.
---