PARperfect Cooling
A solution to reduce the high cooling costs in semi-closed greenhouse and to control light and temperature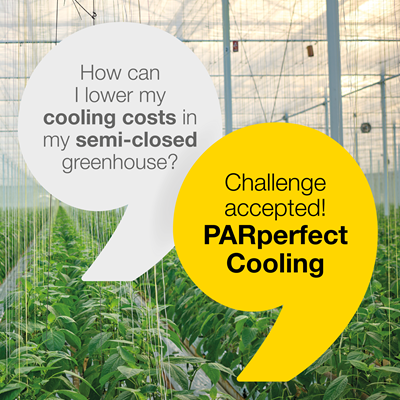 PARperfect Cooling is the PARperfect solution for warmer climates to reduce high cooling costs in semi-closed greenhouses.
The PARperfect Cooling solution offers several advantages:
Reduction of cooling costs

A healthy crop with an even climate with lower cooling fan speed


Climate House advisory to support along the way for the most effective screen management.
Interested in learning more about PARperfect Cooling?
Set up a meeting with our Climate Experts to see how PARperfect Cooling can help you achieve your climate goals and reduce your cooling costs..
---