Certificates
Today, maintaining a high-quality product is a prerequisite to remain in business.
This comes naturally for Svensson as we have always produced only the best textiles.
---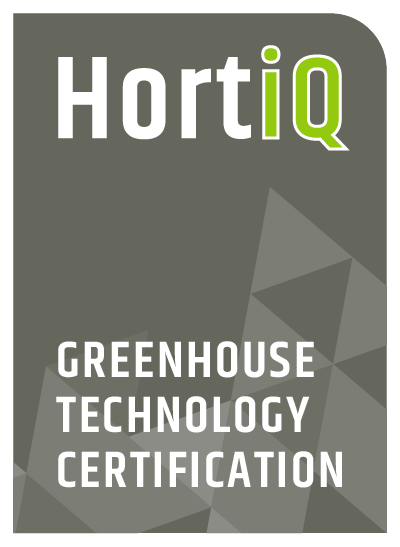 HortiQ
The HortiQ certificate is awarded to companies following an audit of their internal processes, organisation and product quality. The audit criteria are based on the NEN standards as well as the standards that are defined in three quality manuals that have been produced by KviNL, the Dutch industry association for the quality of technical systems. As an independent certified body, KIWA performs the audits on companies. The certificate is valid for three years, with interim checks taking place annually.
---

ISO
We are certified according to ISO 9001 and ISO 14001 and are constantly improving our processes to ensure the highest quality. Maintaining our high standards is not left up to a separate department. A commitment to quality is ingrained in all employees and is the responsibility of everyone in the company.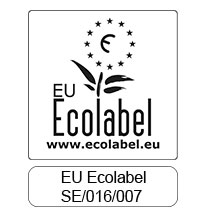 Ecolabel
A joint European environmental labelling scheme that involves a comprehensive approach to the entire product lifecycle, from raw materials to the product's usability. Most of our woollen upholstery fabrics are certified.
The Ecolabel European Commission website
---

Oeko-Tex
The world's leading human ecological label for textiles tested for harmful substances. Products certified under Oeko-Tex® have been tested and approved by internationally recognised textile institutes.
All Svensson upholstery fabrics, curtains and screens without aluminium have Oeko-Tex ® Standard 100 Product Class IV certification relating to furnishing materials for decorative purposes.
---
REACH
Registration, Evaluation, Authorisation and Restriction of Chemicals. In compliance with regulation (EC) nr.1907/2006 (REACH), the production and import of chemical substances of more than one tonne a year – or substances in products exceeding more than 0.1% – must be recorded in the European Chemicals Agency (ECHA) database. Svensson is what is known as a "downstream user." Users of chemicals are required to provide information about their use to the supplier of the chemical. We are also obliged to inform our customers.
We certify, in accordance with the directives of REACH, that our products are not, nor do they contain harmful substances that are, subject to registration in accordance with European Chemicals agency.
REACH is chemical legislation that replaces much of the rules relating to a chemical that applied before 1 June 2007 in the EU and Sweden. REACH stands for Registration, Evaluation, Authorisation and Restriction of Chemicals.
---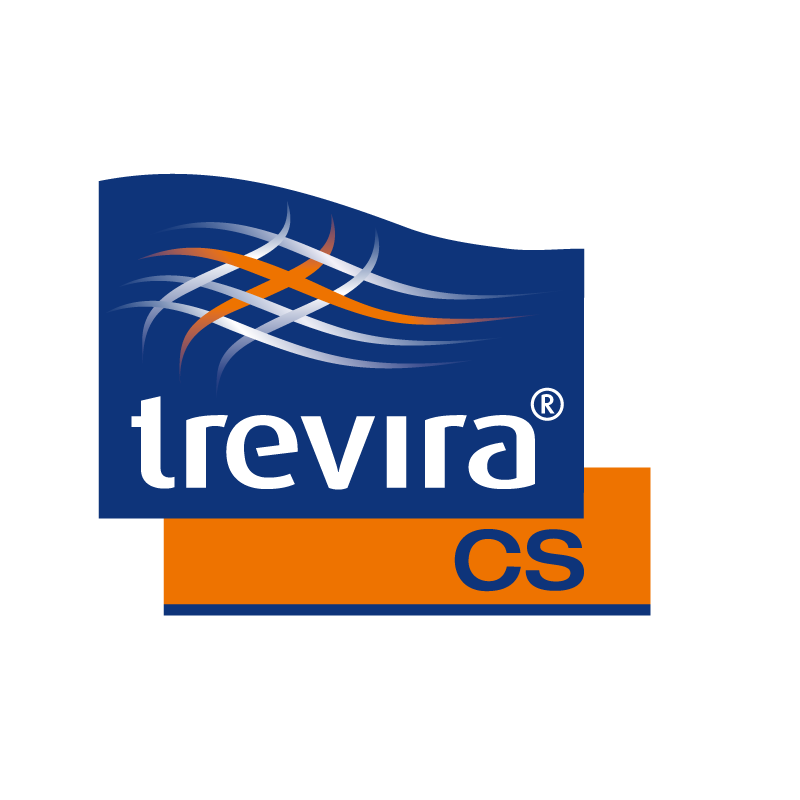 Trevira 
Our product range is targeted towards professional interior design with extremely high standards in terms of design and quality. Our collections are made from natural materials and flame-retardant materials such as Trevira CS.
Trevira CS is the flame retardant brand and is the only supplier in the world that offers the complete range of textile polyester yarns from the one source. The abbreviation CS stands for comfort and safety in fabrics that are at the same time comfortable, safe and flame retardant according to the important international regulations on protection against fire.
Svensson is a part of the Trevira CS Club as a gold member and is one of the winners of the Trevira CS Fabric Creativity Competition 2015 which was held within the framework of the Trevira CS Club.
Trevira Gold member certificate
---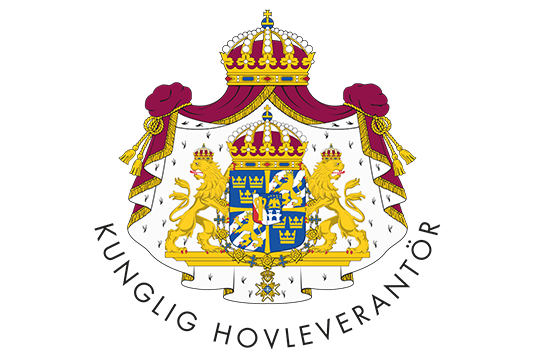 Royal Warrant Holder
Svensson is one amongst 130 companies that are Royal Warrant Holders. An honour we are proud of and a confirmation of the quality and reputation of our products.
Sweden has been a monarchy for over a thousand years. During this time, craftsmen, merchants and others have been delivering goods and services to the monarch and the Royal Family.
To be eligible for a royal warrant a company must supply goods or services to a member of the Royal Family. The company must also have a good reputation and come up with high demands on moral and ethics.