Hinova VentilationJet System
With the Hinova VentilationJet system, the grower can control the humidity in their greenhouse by bringing cold and dry air from above the closed screen into the greenhouse. The units draw air from above the screen into the greenhouse. This solution allows you to eliminate moisture-related diseases such as botrytis even with the screens closed.
With the system you get the opportunity to reduce negative effects of moisture or heat in a simple and energy-efficient method. The vertical airflow through the crop results in an optimally even microclimate.
The VentilationJet System is suitable for any crop and is integrated into the greenhouse and screen installation. Changes in the cultivation or cultivation system do not lead to adjustments in the system unless the capacity must be increased, for example in heavily lit or colder crops. It suits most installation systems, is silent and easy to install and use.
Modules for connection to the horticultural climate computer are available from almost all leading computer manufacturers. The network controls and registers each fan separately, based on the control of a climate group in the climate computer.
How it works
The Hinova Ventilation System exists out of two parts. The white, top part is called the VentilationJet and below the Ventilationjet you find the HinovaFan. The VentilationJet draws the air from above the screen and distributes this below the screen. By having the vents open, the air characteristics, and especially the absolute humidity levels are different above the screen compared to the air characteristics below the screen.
By means of the VentilationJet, this air is drawn below the screen and distributed/mixed further via the HinovaFan through and within the crop. On the left & right side of the VentilationJet system, you see additional HinovaFans. These HinovaFans mix the air further within the greenhouse and create a homogenous greenhouse climate.
The system consists of VentilationJets in combination with HinovaFans, and standalone Hinovafans.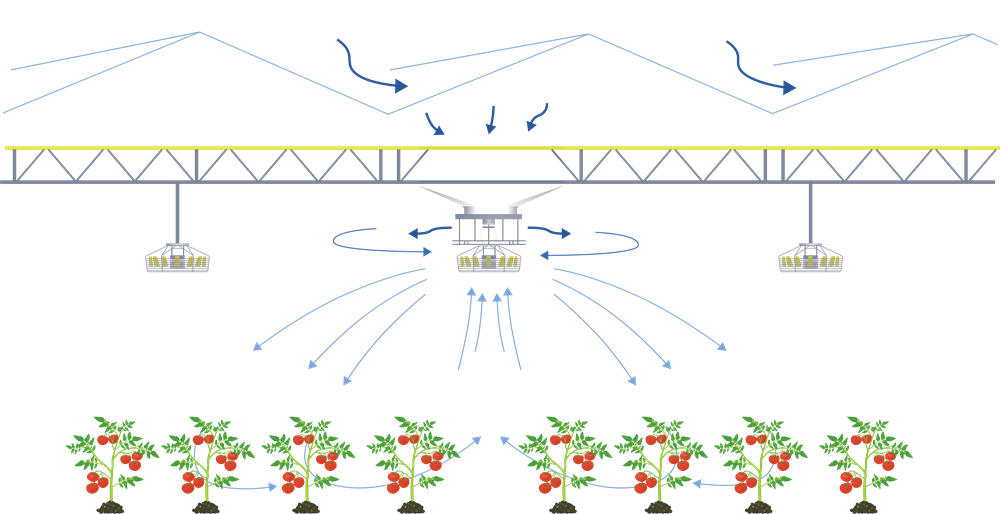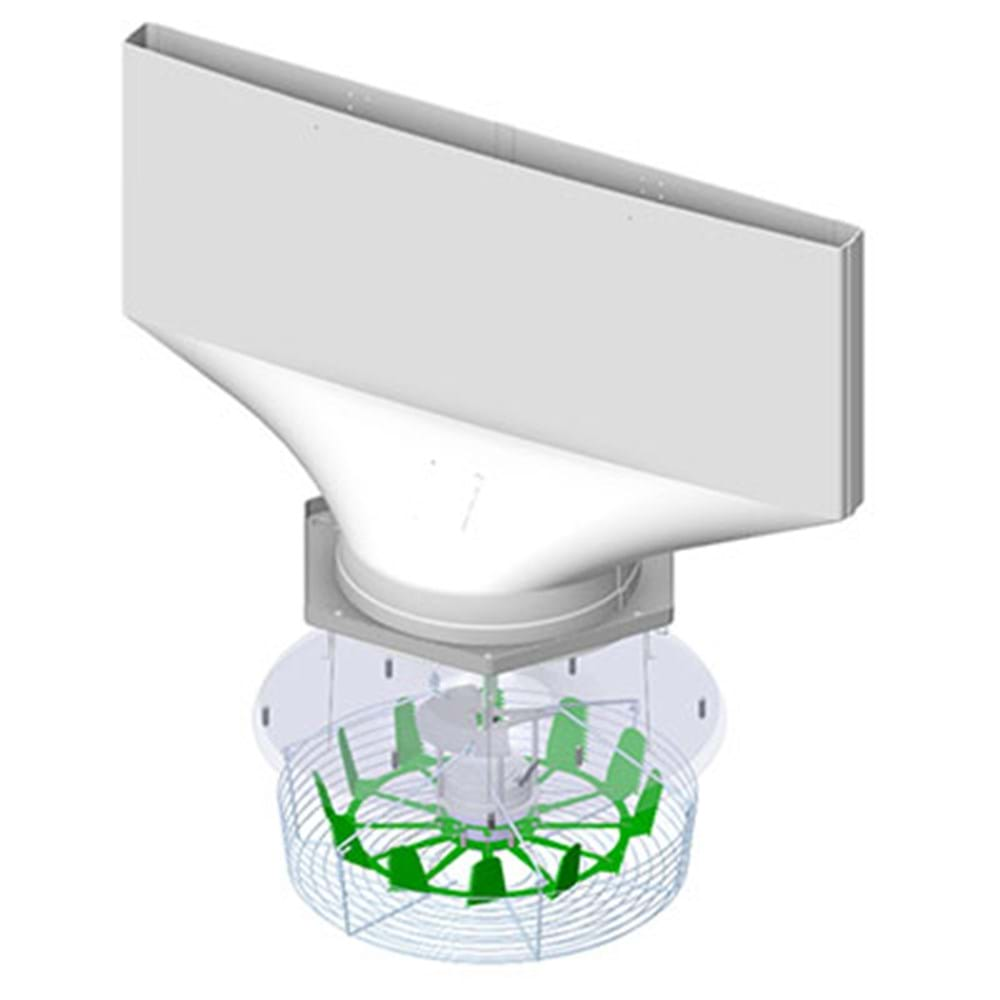 Ventilation System (Incl EC)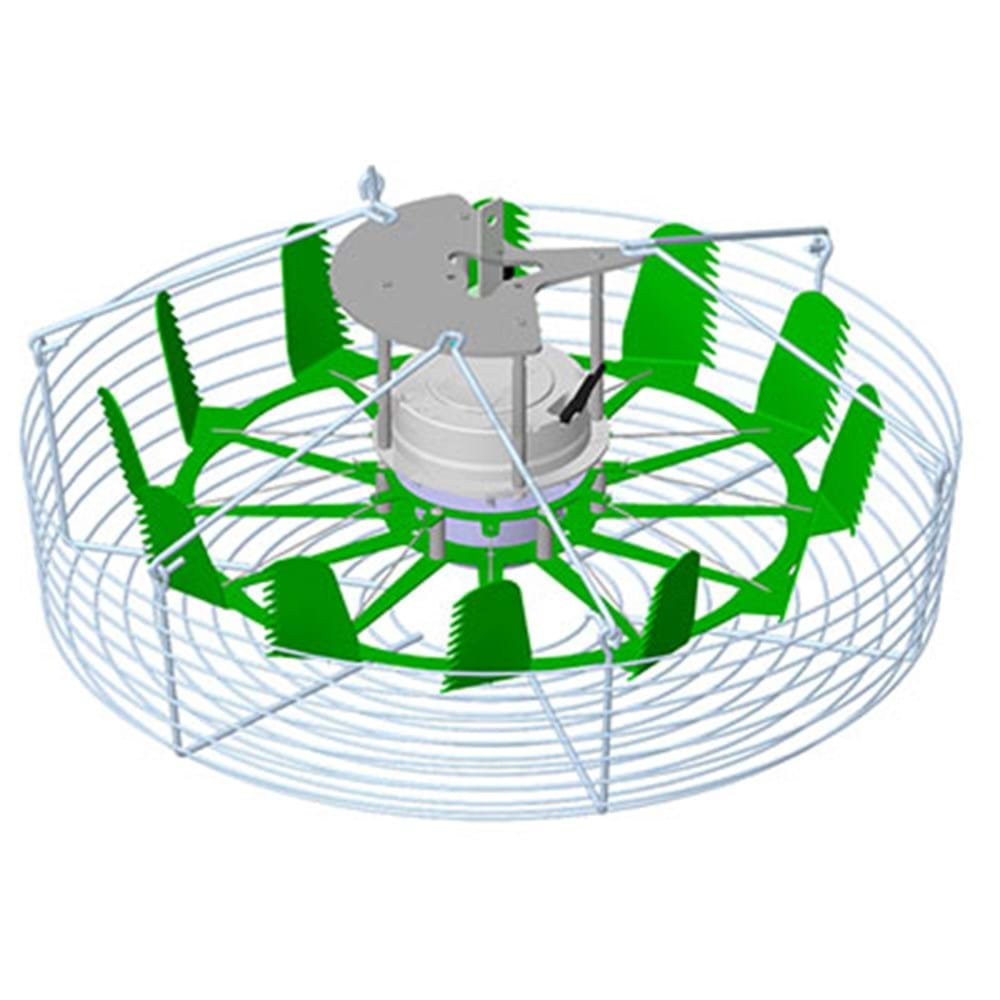 HinovaFan
Download
Technical Datasheet HinovaFan EC
Technical Datasheet HinovaFan AC
The HinovaFan is available in 2 motor versions: EC and AC
| | | |
| --- | --- | --- |
|   | EC – version | AC - version |
| Aerodynamic design | ✔ | ✔ |
| Quiet vanes | ✔ | ✔ |
| Area coverage 256m2 | ✔ | ✔ |
| Speed adjustable 0-10V control | ✔ |   |
| 30% more energy efficient motor | ✔ |   |
How to calculate your need
For each project, a calculation is made for the number of units of the VentilationJet System®.
As a rule, we work with a pattern of approximately 256m2. The range of the VentilationJet System® depends, among other things, on the height of the greenhouse and the crop type.