Challenge accepted! That is probably what Puck van Holsteijn also thought when she said 'yes' to the role of director of the World Horti Center in September 2021. A challenging position, for various reasons. Because it is quite an undertaking: innovating, connecting, inspiring and sharing knowledge all together with entrepreneurs, researchers, education and the government. How does she accomplish this? We spoke with her to get her thoughts on her latest endeavor.
The first question comes from Annie van de Riet, chairman of AVAG, with whom we interviewed last time: "How can we (WHC and AVAG) help primary horticulture in the Netherlands to have a future?"
Puck: "I think we can play multiple roles in that. First of all, we must continue to drive innovation in the sector. After all, that's what brought us initial success. It is important that we continue to develop and improve ourselves - collaboration is essential for this. Secondly, it is important that we continue to promote the sector. Last year, the WHC had more than 32,000 physical visitors and 35,000 online visitors, from 156 countries. We notice that visitors are often impressed by our knowledge and skills. "Gosh, you actually have it really well done," they say surprised. 
Many people do not know that the greenhouse horticulture sector is so large, that there is so much knowledge, expertise and high-quality technology in the sector. We don't show that enough together. That is also part of our Dutch culture: just act normal. We can also work together on this. An initiative in this context, of the WHC together with AVAG, Dutch Greenhouse Delta and HortiHeroes, is Let's Connect. A monthly network meeting for and by professionals and entrepreneurs within the horticultural sector, but also beyond. To spread 'the story' more widely."
The WHC originated as part of Greenport Horti Campus Westland. To guarantee the economic position of the Greenport for the longer term and to continue to seize new opportunities. What is WHC's biggest challenge at the moment?
Puck : "We have a number of challenges at the moment. One of them is to continuously innovate. The new theme squares at WHC are a result of that. Previously, the WHC was a static trading floor. That didn't quite work anymore. With the theme squares, we bring together diversified expertise and the latest innovations in a dynamic way, together with our knowledge partners and participants. Themes include water, energy, automation, and health. We are now working to ensure that visitors can make their rounds independently at the end of the year and gain the knowledge they need with a handy app. Of course there is still human interaction, which is very important and we will always continue to offer it."
"Another continuous challenge of a campus like WHC is to keep it running well for the long term. Of course we have a lot of stakeholders, which also makes it so much fun, but it also has to be paid for. And who does what? That is also my job to arrange and my challenge as a director."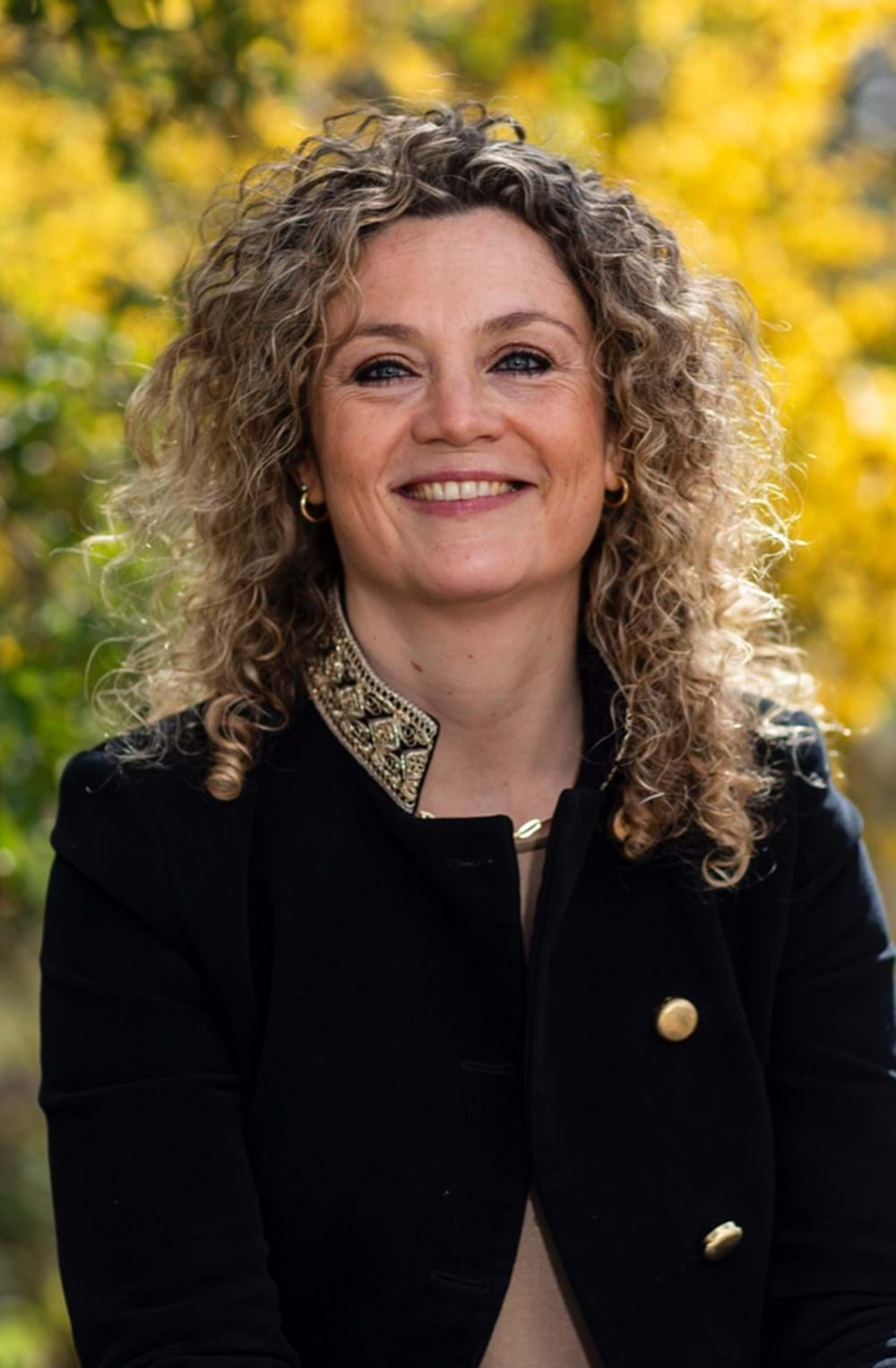 What is your personal motivation as director of WHC?
Puck : "What I think is really fantastic is that you are dealing with so many different parties here and that no day is the same. And I see an incredible number of opportunities for the greenhouse horticulture sector. Certainly in the collaboration of the four o's: government, researchers, education and entrepreneurs. If you look, for example, at linking students to the business community and research, then a lot of good steps have already been taken in recent years, but there is also a world to be won."
"What I also like is that we work here every day to make the world a little more beautiful, greener and healthier. That makes working in this sector special, and together, we can accelerate transitions."
You are also director of HortiHeroes, which focuses on young talent. How do you feel about the interest among young people in greenhouse horticulture? We often hear that interest in the greenhouse horticulture sector is not high. Do you also experience this?
Puck: "Yes, that's right. At least, among young people who are not familiar with the greenhouse horticulture sector. They do not know the sector and therefore do not see the opportunities and possibilities. Nine times out of ten young people and young professionals are pleasantly surprised when they get to know the sector. In February we organized a Talent Week with WHC. The first two days we had 400 ISW students in house, Wednesday was the education market, Thursday a job market and Friday we had two groups from the primary school. All to involve young people in the sector at an early age. You can really see that most of them are positively surprised."