Combining forces; that is what Annie van de Riet believes in. And therefore, the role as chairman at the trade association AVAG fits her like a glove. AVAG consists of about 75 Dutch companies that work together in the field of integrated growing systems, components and associated service. She is also director of Hortivation, a foundation that focuses on technical innovations and knowledge management in greenhouse horticulture. Let's have a conversation with Annie about the business climate of our sector, innovation and cooperation
The first question comes from the previous candidate of 'In conversation with', Harry Brockhoff of Dutch Flower Group: "In which area could the government offer more support to the Dutch horticulture industry to improve its competitive position?"
Annie: "I think the Dutch government would be doing the horticultural sector a huge service if there were a level playing field internationally. The regulations in countries are now very different. If you look at the use of plant protection products, for example, but also at the objectives within the energy transition. Each country gives its own interpretation of this."
"Government goals are also constantly shifting. You notice this, for example, in the subsidies that greenhouse horticulture entrepreneurs can claim. These changing objectives create an uncertain climate for entrepreneurs. It is difficult, or actually almost impossible, to do business within those frameworks. In my opinion, it is necessary for the government to provide more clarity, so that entrepreneurs know where they stand and can adjust their plans accordingly. In this way it remains attractive to grow in the Netherlands. Otherwise, more and more growers will move abroad.
That's a shame. To remain relevant and to innovate further, we simply need a certain scale. That is why it is important that Dutch greenhouse horticulture remains large enough."
What are you actively doing to get The Hague moving? "With AVAG, we are of course not primarily concerned with horticulture. Our members are suppliers. But indeed, we certainly have an interest in preserving the Dutch greenhouse horticulture sector. That's why I try to interpret this story where I can. But it's not something I'm going for right away."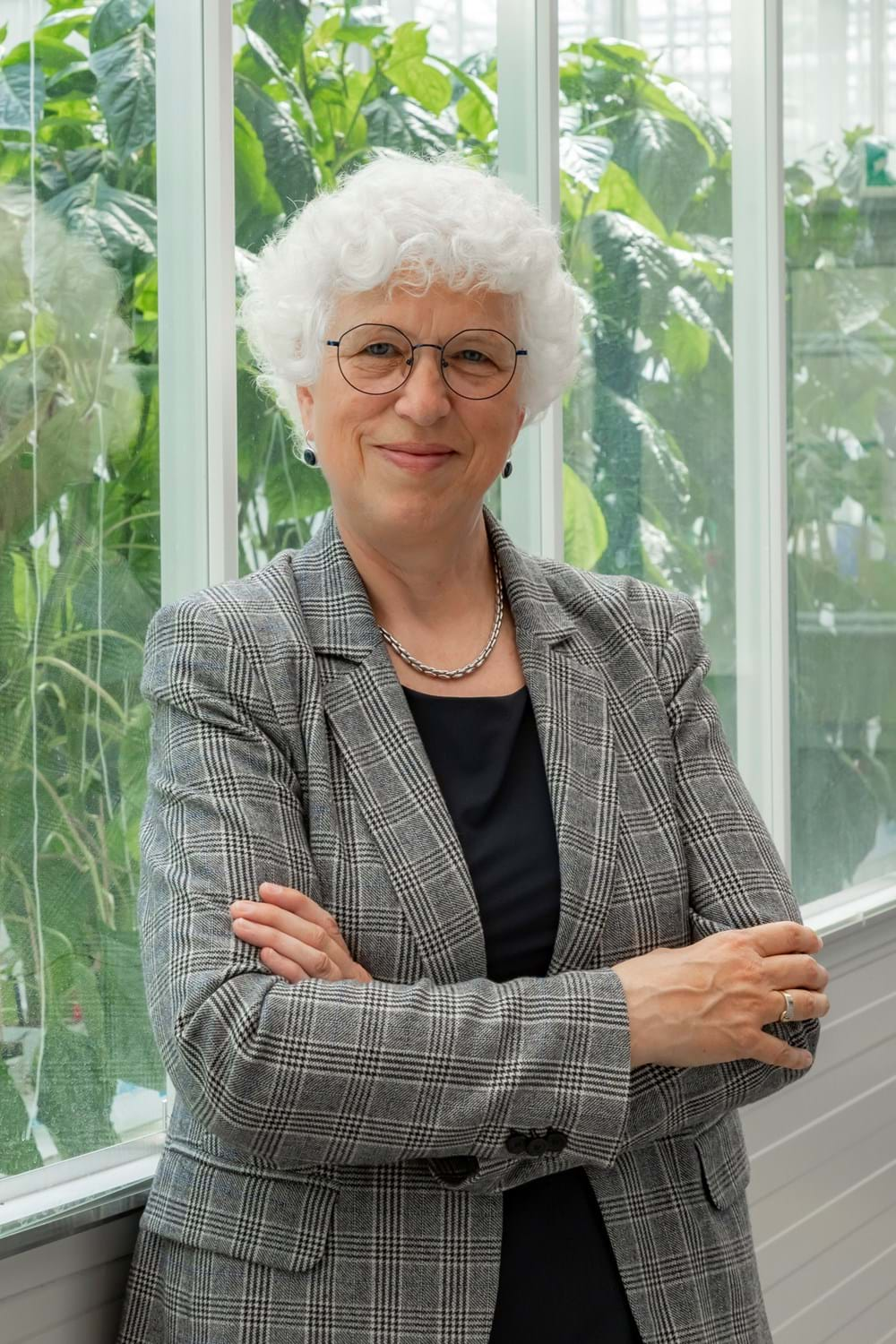 AVAG represents the common interests of its members and supports them in the areas of quality, innovation and internationalization. Let's zoom in on innovation. What is your vision on automation and robotization in the sector?
Annie: "I think it is necessary for the sector to invest heavily in this. First, because there is a labor shortage. With robotization, you need fewer workers to guarantee production in the future. Secondly, our cultivation knowledge is becoming increasingly scarce, while the world population grows and the demand for food is constantly increasing. Automation is therefore necessary to replace the 'green fingers'. Ultimately, we strive for an autonomous greenhouse, that is the future. Our members are fully engaged in this transition. But of course it also demands a lot from the horticultural companies to be able to make that move."
Why is there less and less 'green fingers'? "In the past, cultivation knowledge was passed on from father to son, but you now see fewer descendants taking over the company. Of course you also learn a lot in school, but it is difficult to interest young people in the greenhouse horticulture sector. Many do not know the sector and do not know that there are so many opportunities. We recently received 100 MBO and HBO students at GreenTech with AVAG to give an insight into greenhouse horticulture, under the name HortiTalent. They all went home incredibly enthusiastic, they had no idea how large and innovative the greenhouse horticulture sector is. The social aspect, that horticulture makes an important contribution to the global food issue, also fascinates these young people. In short, I think this story should be told more to interest young people."
The energy transition will be a spearhead in the greenhouse horticulture sector in the coming years. What do you think about that?
Annie: "In December, our conference was held, with the theme: how do we innovate out of the energy crisis? Cora van Nieuwenhuizen, chairman of Energie-Nederland, was also present as a speaker. She had no idea that Dutch horticulture contributes 10% to the energy needs of the Netherlands. Especially at peak times when there is no sun or wind, greenhouse horticulture offers a solution. The fact that she didn't know this says that we have a lot more to tell about this story."
"Of course there is still a lot of energy in the sector, but so many good steps have already been taken. It's a much different situation than it was 10 years ago. If a new greenhouse is built now, it will be energy-neutral or virtually energy-neutral. I am therefore positive about the energy transition and the future. Reducing energy consumption and making energy more sustainable are important themes for our AVAG members. I constantly see new innovations and refinements of existing solutions. GreenTech is the stage where the latest developments are presented every year. I am convinced that we will see beautiful things again next June."
You are also director of Hortivation. This foundation has the ambition to make strategic innovations available to the sector quickly and, together with their partners, to guarantee the top position of the Netherlands in the field of integrated growing systems. How strong is the Dutch top position at the moment?
Annie: "I think this one is very sturdy. The turnover of the 75 AVAG companies is 3 billion euros. 80% of this is realized abroad. Conversely, you could say that of all glass greenhouses that are built in the world, a Dutch supplier is involved in 80% of the cases. So I think we're in a very solid position. However, I would like to issue an important warning right away: we must continue to innovate in order to maintain that position. All kinds of countries are investing in the horticulture sector. That is also logical, because the future is promising with such a rising world population that needs sufficient, good and high-quality food. To maintain our leading position in the Netherlands, we will have to continue to innovate. And that's difficult at the moment, because you invest in new things for tomorrow and not for today. So there must be room for that and that is not available everywhere now. But I am convinced that this will add up. That is why it is important that our horticultural area in the Netherlands remains large enough to continue developing innovations."
It is striking that in your career you are mainly involved in umbrella organizations with collaborating members. How important is collaboration in the greenhouse horticulture sector in your opinion?
Annie: "The common thread in my career is indeed collaboration, partnerships, entrepreneurs and innovation. Everything comes back to that. That also shows that I strongly believe in the need for cooperation. Of course it is every company for itself. Every company has to achieve its own objectives and make a turnover. But in the things where you don't compete with each other, do so together. In the pre-competitive atmosphere you can do so many things together, which gives you more time, space and resources to invest in your own unique characteristics of your company. That's what I stand for and that's what I'm going for."
Finally, the next candidate for 'In conversation with' is Puck van Holsteijn, director of the World Horti Center. What question do you want to ask her?
Annie: "How can we (WHC and AVAG) help primary horticulture in the Netherlands to have a future?"