Dümmen Orange
Grower Profile:
Heidi Macz
Farm Manager
Carl Kroon
General Manager
Location: El Salvador, Central America
Crop: Pot plants and cuttings
Greenhouse: 28 Hectares - Plastic Greenhouses
Climate Needs: Insect control combined with ventilation capabilities to combrat high temperatures due to lack of ventilation in passive houses
Svensson Solution:
ECONET 1535, insect control screen with high porosity and maximized air flow
An optimal balance between ventilation and effective insect exclusion with Econet insect screens
Dümmen Orange's El Salvador greenhouse operation achieves the perfect balance between ventilation and effective insect exclusion with Svensson ECONET insect screens. By finding an adequate solution in Econet insect screens, the impressive Central American facility continues to provide top quality products to markets around the globe.
Global ornamental breeder Dümmen Orange is a leader in the floriculture market with expertise and excellence in the production of ornamental crops that dates back well over a century. Headquartered out of the Netherlands, Dümmen has built a prestigious legacy providing the largest worldwide selection of quality ornamental plants.
Uniting the world through the language of flowers, Dümmen knows the importance of being globally accessible & locally embedded. The group strategically established their production operation in La Mercedes, El Salvador some years ago to be closer the most demanding markets. The El Salvador location was not only selected for its vicinity to the North American market but for the Central American country's favorable climate conditions which offer an abundance of natural sunlight throughout the year, even during the rainy season. Dümmen's 28-hectare greenhouse operation produces superior potted plants and cuttings year-round at their El Salvador facility.
While an ideal location for the operation both climate and market vicinity wise, Dümmen still faced its own set of challenges including high insect pressures; particularly from thrips, which can be a major concern when shipping products from one region to another. Thrips, being a vector for various diseases that significantly affect the crop, presented a real problem.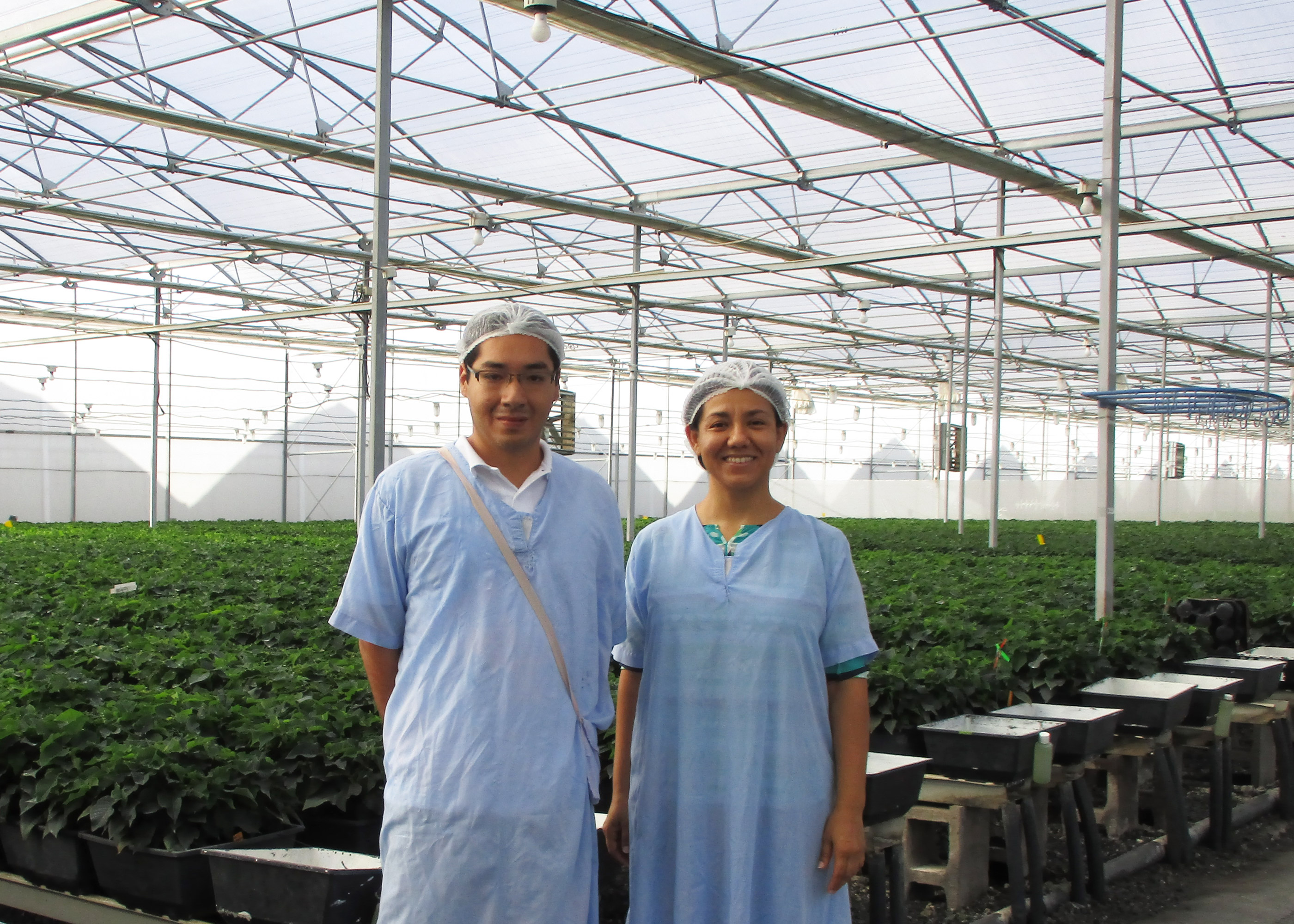 "Growing quality crops in tropical regions can often be challenging" says Heidi Macz, Dümmen Farm Manager at the El Salvador operation who describes the rigid obstacles in finding the perfect equilibrium between insect control and air flow".
"I always knew using insect exclusion netting was a necessary evil when trying grow to the highest of standards in tropical regions like El Salvador. In the year's prior when our company first considered insect exclusion nets, we were under the assumption that nearly any standard insect net would be suitable for installation. However, when burdened with the threat of thrips this changed everything, we knew we couldn't rely on just any insect net when combating thrips."
In a region with such high temperatures Dümmen knew they had to carefully consider what type of netting would effectively exclude thrips and wouldn't significantly reduce the ventilation in the El Salvador operation's passive greenhouses.
"The only concept that was available at the time was "mesh" which only referred to the number of yarns per square unit, but didn't actually take into consideration the real distance between the yarns or the yarn diameter. When examined more closely, we found that the distance and diameter of the yarns are key factors in determining the porosity of any insect net, which translates into the amount of resistance there will be on the airflow through the netting" recalls Macz.
"Once we started paying attention to these small but critical details we knew we needed an insect screen solution that would provide an equal balance between effectively excluding the thrips without compromising the climate in our greenhouses. Svensson's ECONET 1535 was just the solution we needed for such balance."
"I'll admit that when I first heard about the micro screening concept I doubted the effect it could have on ventilation, however, after running our first insect netting trial years ago I knew right away that we couldn't use just any standard insect net if we wanted to continue to grow at the same high standards to which the Dümmen brand stands for. Results of the trail proved that the Econet 1535 could ensure the necessary balance between thrip exclusion and the maximized airflow that we required."
Svensson Econet insect control screens are made with fine yarns which effectively increase air flow capacity, allowing for greater ventilation without compromising insect control. With a uniform weaving process, Econet's hole sizes are consistent across the entire screen, which is critical for providing the most secure insect barrier possible. Designed for exceptional performance, a long service life while also being ultra-resistant and UV stable - makes the Econet product line a superior insect control solution.
As a global ornamental breeder Dümmen places great importance on decreasing their footprint and reducing the impact on the environment and ecosystem. The company is committed to investing in products and solutions like Econet, enabling them to lower their use of chemicals while maintaining the same level of crop protection.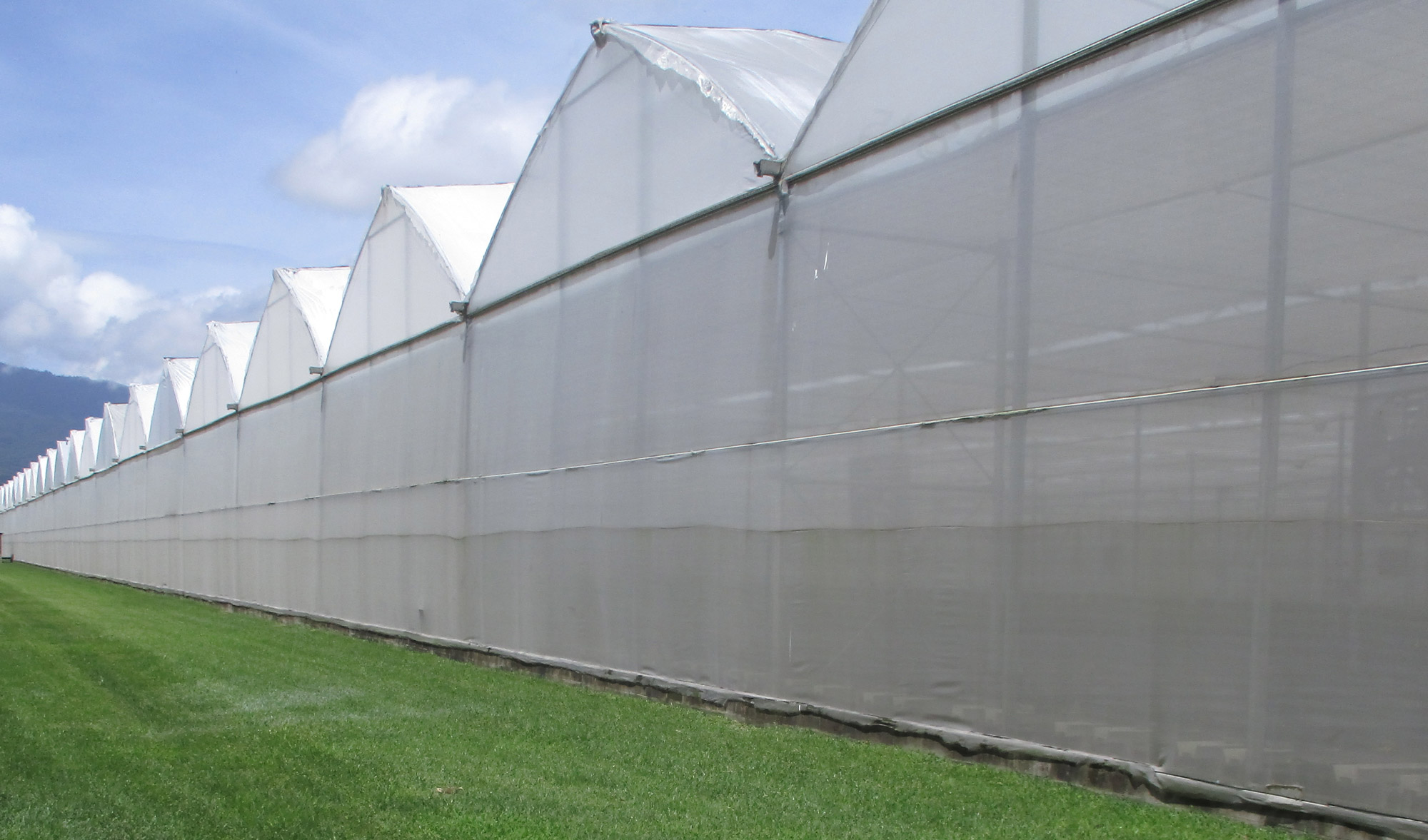 "Our Econet 1535 anti-thrip screens help us avoid the application of dangerous chemicals that are often listed on the 'black list' of worldwide pesticides and brings about big cost saving benefits but most importantly help us remain a sustainable and socially responsible company."
"With Econet's ability to exclude thrips (amongst other pests) while optimizing the climate, combined with its quick payback thanks to the pesticide cost savings – we don't think twice when it comes to selecting insect nets for other Dümmen operations. We've since installed Econet 1535 at our Guatemala location where it's proven to be just as effective" Heidi Macz concludes.
Dümmen trusts in Svensson when it comes to climate control solutions, Svensson's light-diffusing open weave Harmony screens help to further enhance the greenhouse climate providing optimal temperature and humidity control and uniformly spreading light onto and into the
Svensson Climate Solutions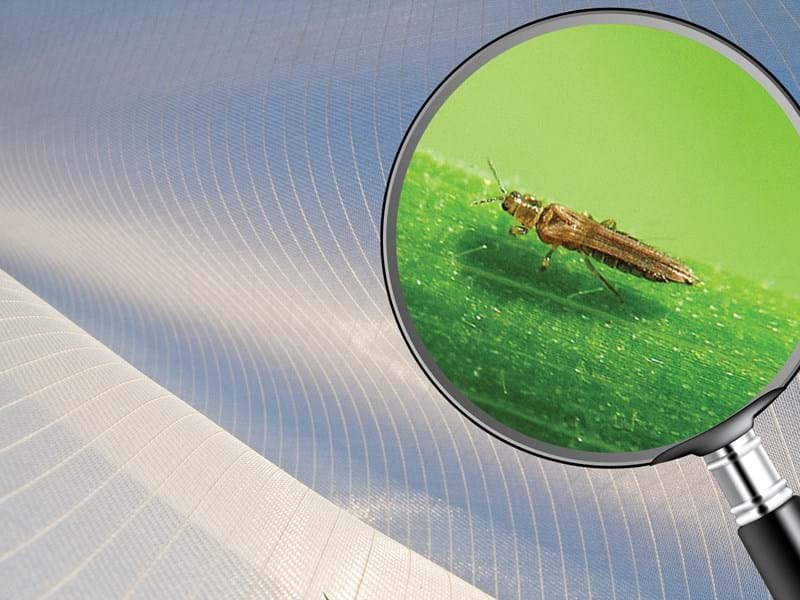 Insect control with maximum airflow