The energy-saving and controlled growing climate at Lanzhou Nongtou
Largest single glass Venlo for cut rose
Lanzhou New District modern agriculture flower industry park includes four intelligent newly-built glass greenhouses, 36ha. The No.3 and No.4 greenhouse scales for cut roses are big, 18ha and 12ha, respectively. All the greenhouses finished construction in 2020 and have been run for months, predicted production for cut flowers would reach a hundred million per year and pot plants 1.2million.
With the opening of the Northwest branch of Kunming international flower auction in November last year, the high-quality flower product will be distributed to China and the "One Belt One Road" countries.
Climate control in summer directly affect flower quality
Adopting Svensson climate screen solution in the greenhouse maximize energy-saving and optimize climate control.
"We have plenty of rose cultivars in No.4 greenhouse, Red Naomi in the north section, and other colors in the other section."
Weidong Niu, the growing engineer of this greenhouse, told us: "The outside temperature in summer will reach 30℃, due to high solar radiation, we have to use shading screens wisely. At the same time, fogging and ventilation will help create a good climate that directly affects the flower quality. For the more sensitive red cultivar, we start to shade at 600-700W to prevent quality issues, such as browning and discoloration."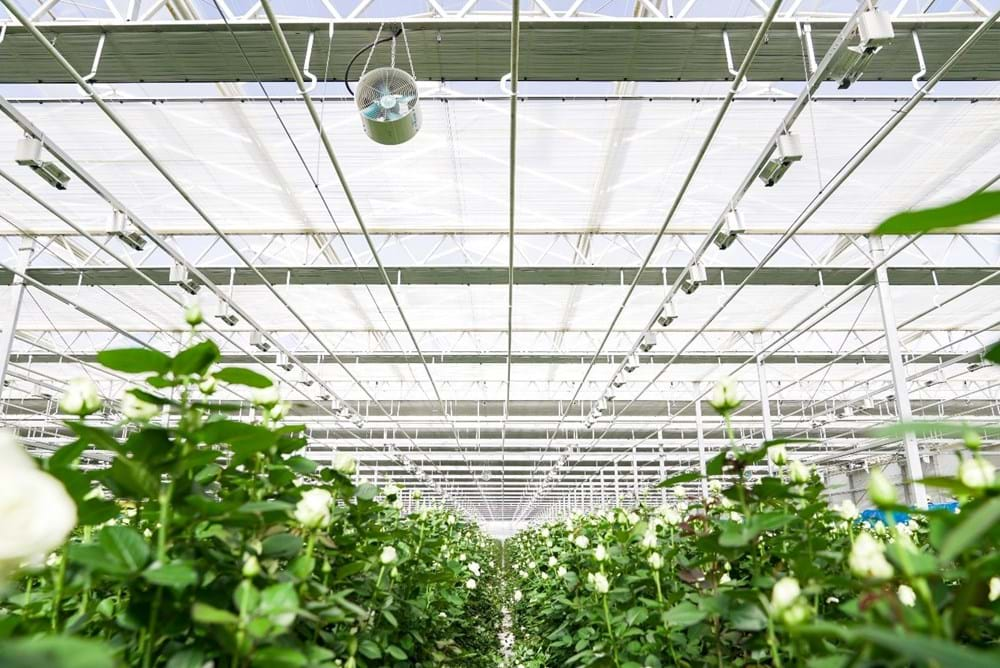 More energy saving in winter
The biggest challenge for the greenhouse in this region is freezing winter, and the lowest temperature is around -20℃. Energy saving is an evident demand for reducing operating costs.
Niu said: "We heat the greenhouse from September to May. Although we use electricity, the energy bill is very high. That's why it is vital to use two layers of energy-saving screens. We use double layers of Obscura to enhance lighting and prevent light pollution because it is very close to the airport. On the winter day, we can increase the screening hour with a highly transmissive Luxous screen. Effectively lower the energy cost is the key to make more profit when the flower price is at peak point."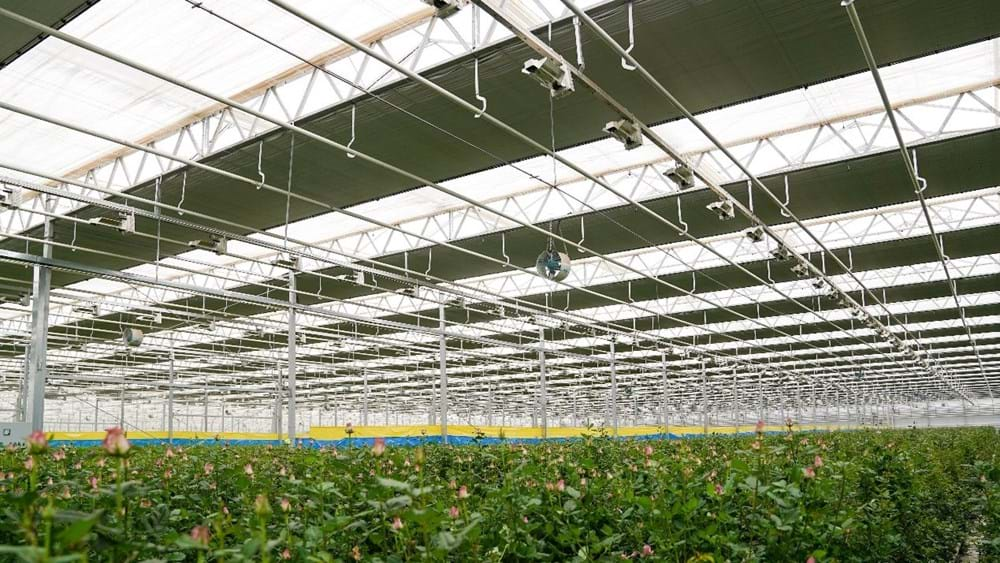 Offering knowledge for better screen use
The technical staff of Lanzhou Nongtou often communicate screening issues with Svensson climate experts.
"We will think of getting in touch with Svensson when we encounter problems. Their climate expert is very professional. We participated in several Svensson webinars, which inspired us to better use screen to create the optimal climate."