Midwest Hop Producers, LLC
Grower Profile
Tony Krayneski
Operations Manager

Crop: Humulus Lupulus (Hops), Young Ginger

Location: Plattsmouth, Nebraska
Greenhouse: Two propagation houses
Climate Needs: Temperature reductions to aviod crop stress
Svensson Solutions: Harmony 3315 O FR used to cool the temperature down in the greenhouse and protect the hops from heat stress
Econet 2777 used to keep insects out of the house while maintaining adequate ventilation
High-value hops thrive under Svensson shade and insect control screens
While hops may not be the first agricultural crop that one might think of, they've indeed 'hopped' their way up the radar as the growing number of craft breweries continue to skyrocket throughout much of the United States. As the rise in hops production continues, growers look to greenhouses and climate control methods, such as screening to set themselves apart from the competition.
Hops demand is on the rise as the number of breweries in the U.S. continues to grow, setting new all-time-high records. Since 2016, the number of breweries has risen by more than 17%, providing proof that America's tastes have turned to craft beer. With more than 5,000 breweries and counting, Americans now have a more diverse beer selection than ever before.
As the trend for American aromas becomes increasingly more apparent, the desire for US grown hops has been unprecedented. Craft brews use more hops than the traditional lagers produced by large breweries, as the typical craft beer contains up to five times more hops than the traditional beer. While the craft beer frontier continues to expand, so do the number of new opportunities for hop growers who are looking to serve local markets.
More growers than ever are 'hopping' into the hop industry, including Midwest Hop Producers, which produces and processes hops used in brewing craft-beers. The company provides select growers in Nebraska and the Midwest with a high-value crop that's harvested into whole leaf and pelletized hops which are sold to everyone from craft brewers to home brewers.
Located in Plattsmouth, Nebraska, Midwest Hops grows an array of hop varieties throughout a 10 hectare (25 acres) span. Well aware that the quality of the hops they produce will ultimately impact the quality of the finished product, the operation remains committed to providing unique, premium, and consistent ingredients to their brew master customer base. To ensure they meet such standards, Midwest Hops operates two greenhouses for the propagation of hops and the production of ginger, which they harvest for a local ginger beer.
Like most other crops, hops too are plagued with many common cultivation challenges such as harsh weather conditions, insects and crop diseases. Unlike row crops such as corn and soybean, hops however, are not as tolerant to unpredictable elements. They require a precise environment with significant amounts of water and nutrients, not achievable through nature alone. As a result, more and more hop growers look to the aid of greenhouse for a more suitable and controlled growing environment.
Svensson's light-diffusing Harmony shade and Econet insect screens were installed in the propagation house this past June to help cool the temperature in the greenhouse and keep pests out. Midwest Hops opted for Svensson's Harmony 3315 O FR, an open structure with a 33% shade level, for its ability to both cool the greenhouse and uniformly spread light more effectively throughout the hops and young ginger. The Harmony's white strips helped to scatter the sunlight more evenly across the entire crop while reducing temperatures and allowing for more incoming light.
"We could almost immediately feel the difference in the temperature after installing the Harmony shade," describes Tony Krayneski, Operations Manager at Midwest Hop Producers.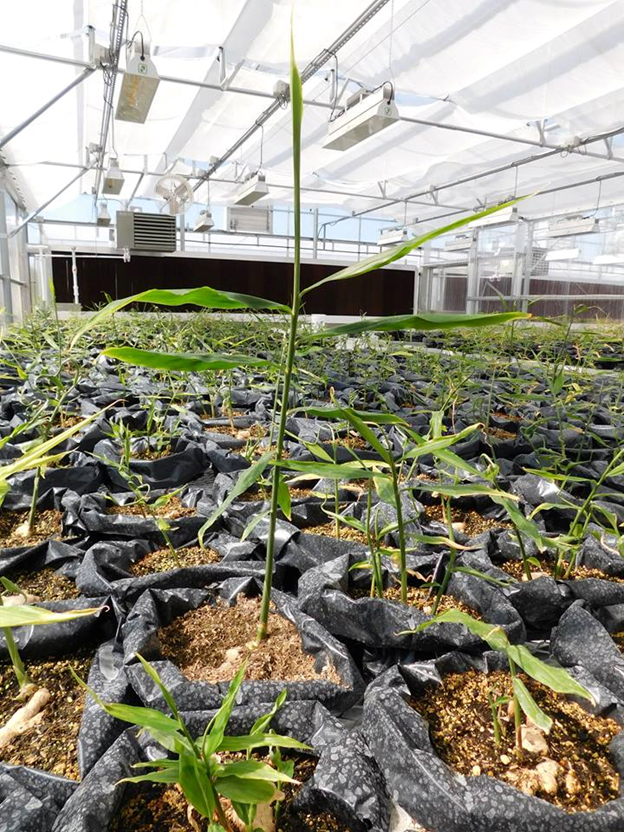 "We had an early and hot summer this year, and the plants in the greenhouse were experiencing stress, and our Harmony screen helped to reduce the heat-load and prevent the crops from stressing. After the second half of the shade installation was completed in mid-July, we saw a noticeable difference in temperature in the greenhouse, temperatures fell from 94.8⁰F when we first started, to 92.7⁰F once all the shade was up."
As Krayneski recalls, "At one point this summer we had a really bad storm which knocked out our power, shutting off our fans, and without the shade I'm not sure if the plants would have survived."
When it comes to excluding unwanted pests in the greenhouse, Midwest Hops relies on Svensson's Econet 2777. "The Econet not only works to keep the harmful insects out, but as an added bonus we've noticed a big difference in the amount of dirt and debris buildup near the pad and fans. We've been very pleased at how much easier it is to keep the propagation house clean since installing our Econet insect screens," explains Tony Krayneski.
"Overall we have been very satisfied with our Svensson light-diffusing Harmony shade and Econet insect protection screens. We're glad we followed our builder's advice when inquiring about shade and insect netting solutions," concludes Krayneski.
Svensson Climate Solutions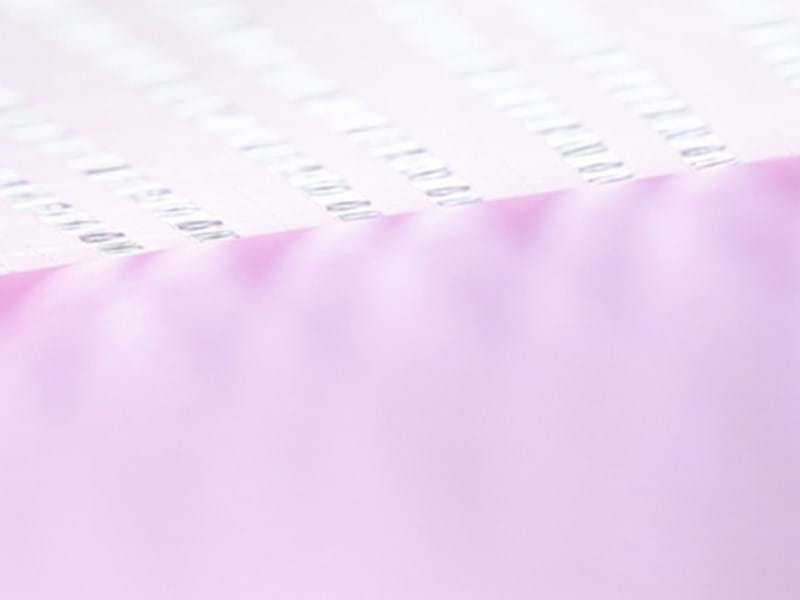 High grade light diffusion