Progressive. That is the word that exemplifies the entrepreneurial spirit and cultivation strategy of Nursery Jami, or Michel Zwinkels. For example, he was the first Dutch vine tomato grower to switch to LED lighting - with better tomatoes and more production as a result. Together with Oxin Growers, he recently had Luxous Light FR installed by SchermNed.
"To save energy", Michel answers firmly, when asked why Luxous Light was chosen. "We already have a blackout cloth hanging. Luxous Light was chosen to give us more flexibility with our screening hours and allow us to screen during the day." At this time of year, the focus is mainly on saving energy. "Soon, in the spring and summer, we will see what else we can do with it." He has every confidence in that, Michel is satisfied with the new screen. "We were already familiar with Svensson. The quality is just good."
Good cooperation with SchermNed
SchermNed installed the climate screen. A nice job, says John van Hasenbroek. "Michel knows his stuff. That works very well together." John therefore did not have to advise much when choosing the screen. "In any case, I am someone who likes to let the customer tell me what he wants, because every company has its own way of growing." He understands the choice for Luxous Light FR well. "It is a very light screen and fits well with the cultivation strategy, with about 13% shade and 47% energy savings."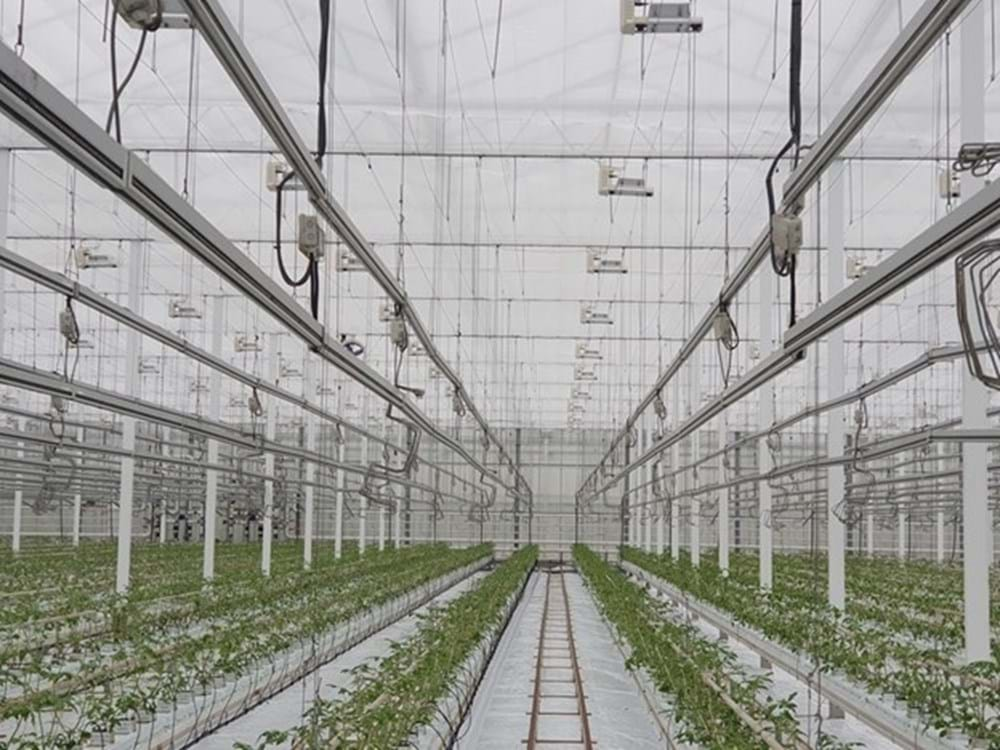 Lighting adjustments
A point of attention during the installation was the available lighting. Some things had to be changed to install the new screen. Michel says: "The SON-T lamps hung next to the truss and we hung under the truss. We have also adapted the cabling of the LED lamps." The adjustments were discussed with SchermNed in advance, so that work could continue smoothly, to the satisfaction of John. "It all went very smoothly. That way we were able to do our job well."