Quality ecological production with Svensson's climate and insect control screens​
We interviewed Francisco José López from Saliplant. He is betting on our products for his newest and most technological greenhouse.
Semilleros Saliplant produces horticultural and subtropical seedlings. They have 20-25 hectares of greenhouses distributed in 7 production centers in the provinces of Granada and Malaga. It has been 36 years since its foundation, and they maintain the same values with which they started and a clear commitment to R&D.
Today we went to Puntalón, Granada, where they have a 20,000 m2 greenhouse specializing in organic production. We were welcomed by Francisco José López, Production Manager, to talk about his experience with our insect control screen Xsect Xtreme, and our climate screen Harmony.
Francisco, why did you decide to install the insect control screen Xsect Xtreme and Harmony climate screen?
Because our main problem was the entry of insects in the seedbed: thrips, white fly, and tomato leaf miners. We were recommended Svensson's Xtreme net because we needed to minimize the entry of these insects. And we were told that it was very good, that it was the one that was going to give us the highest protection.
With the nets that we had before, we were more unprotected than with the Svensson net. Before installing the Svensson net, we were seeing increased entry of those pests, but the truth is that it has always been very difficult to control that pest.
In addition, this is the latest greenhouse built by Saliplant, and also the most modern and technological, so we wanted more security. And it was the builder who recommended Svensson products to us, so we decided to try them.​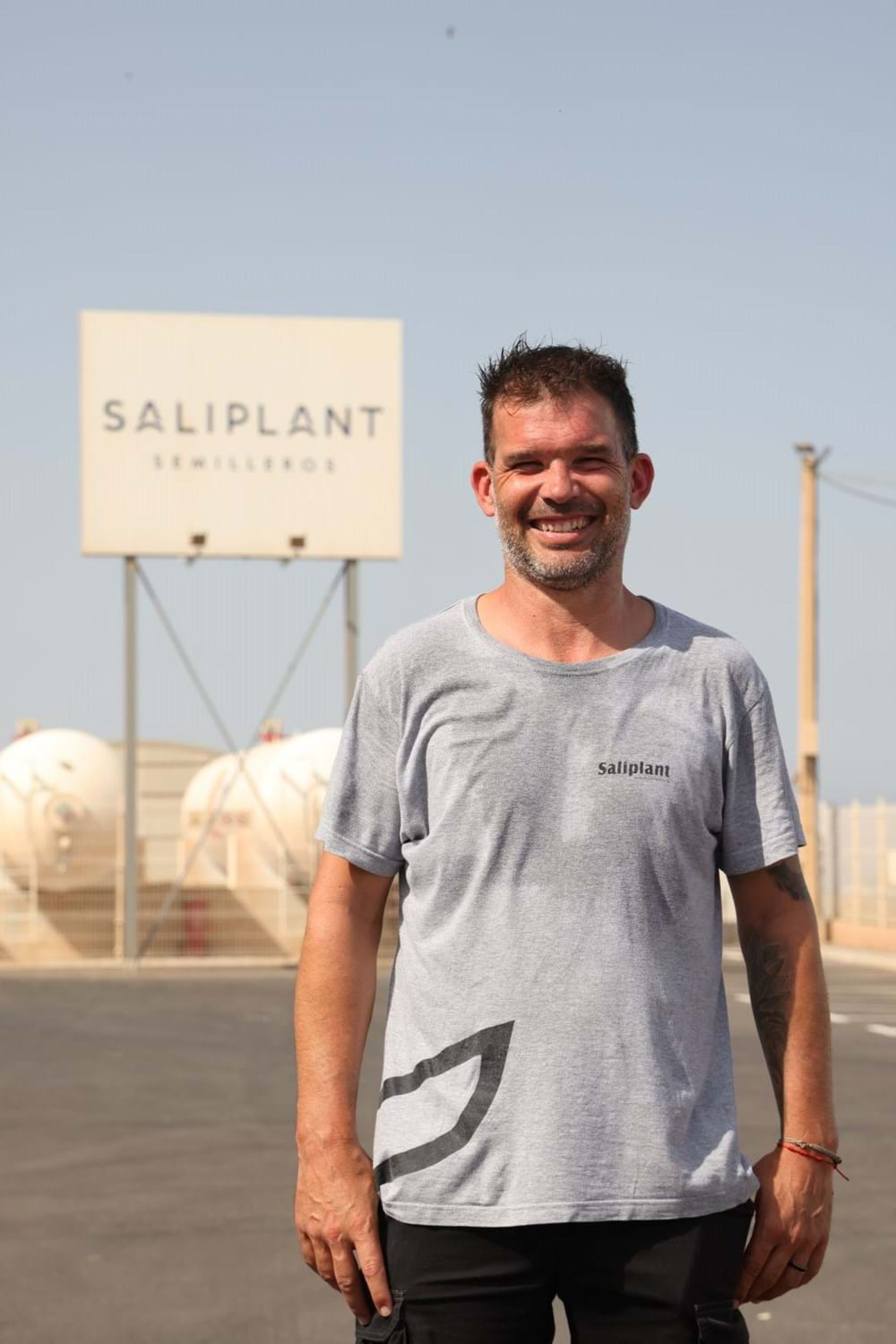 What changes have you noticed with the insect control and the climate screen?
With Svensson we can afford to have everything more open in case of winds, for example, because being more impenetrable allows us to have more security. We can ventilate better than before, which makes plant production even easier.
There is also significant improvement with the screens. For example, we avoid having to whitewash the roof and now we can take advantage of daylight. And during the summer, we can also take advantage of the maximum light. When you whitewash, what you have is shade all day long and have hardly any light. 
We use the screen in the warmest hours, with more light, being able to open it in the morning and in the afternoon to take advantage of that sunlight.
It is important to take advantage of the light because then the plant comes out more compact. In other words, the more shade it has, the more isolated the plant becomes, as it is always seeking more light, and not having it results in a very isolated plant. With the screen, we take advantage of this light.​
"We can ventilate better than before, which makes plant production even easier."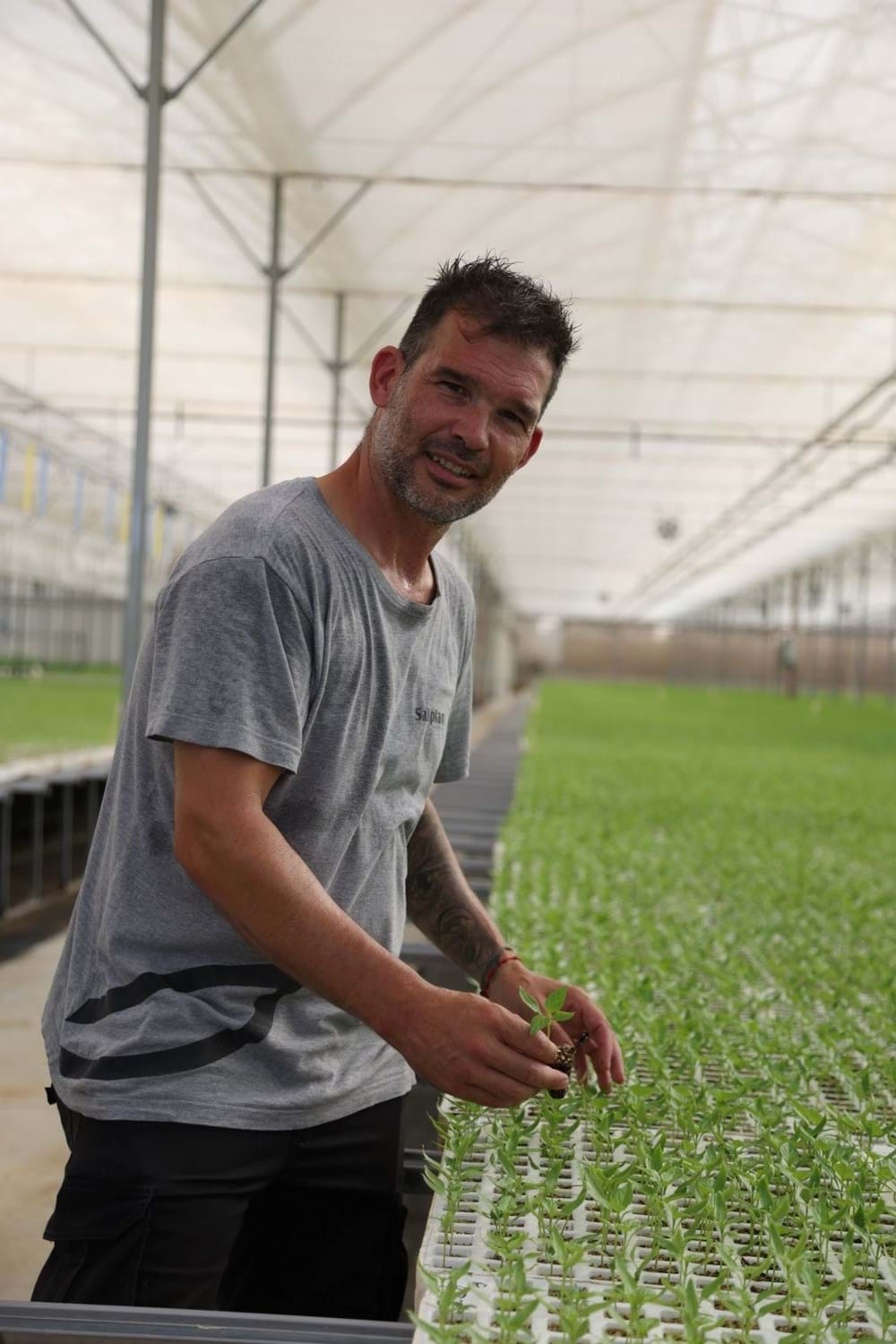 Have your clients also noticed it?
Well, yes, the truth is that since we have the insect control and the climate screens, there is no incidence of insects inside the plant, there is a cleaner plant, which leads to happy clients and no complaints.
Would you recommend our products?
Without a doubt. If I had to recommend or if we were expanding Semilleros Saliplant, the truth is that my recommendation would be to install Svensson's insect control and climate screens, because they have helped us to accomplish our goal of reducing insects in our growing space. So, for me they are the best.  
Also, what I was saying before, I feel much safer. With Svensson I have the peace of mind that we can look at any plant and see that it is free of insects, so I am very calm.
Right now, I recommend Svensson to growers. In fact, some of them are already coming to us and we are showing them the installations and talking to them about the nets. The truth is that I recommend them because I see that they work, and I also want the best for them.
Have you received good service from the Svensson team?
Yes and I am very happy with the Svensson team. They explained everything very well and the results are very good. Besides, my relationship with them is fantastic. They are committed people and at the service of whatever you ask of them.​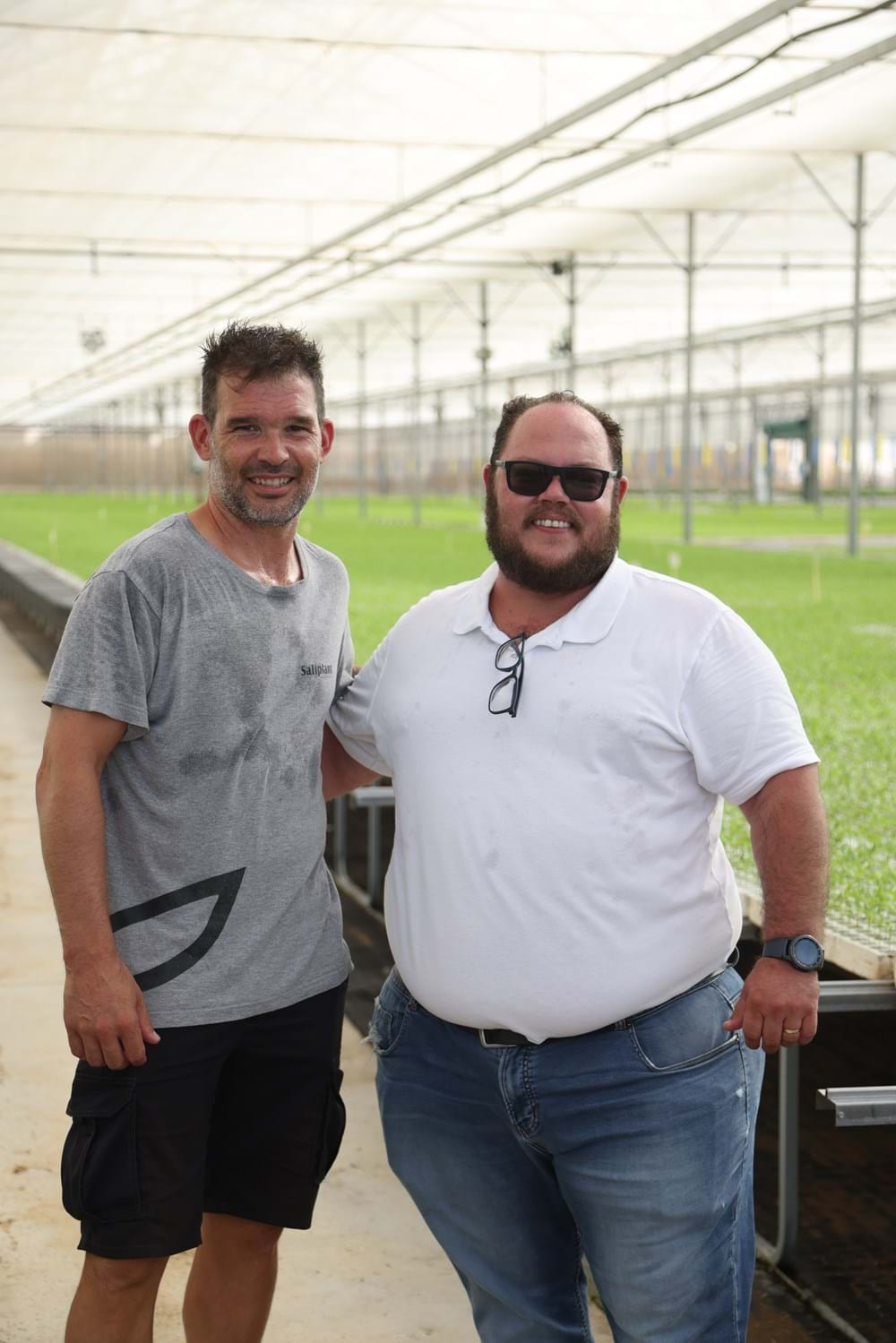 "I recommend Svensson nets to growers because I see that they work and I also want the best for them."
Francisco tells us that what sets Saliplant apart from the rest of the Seed Growers is its service, plant quality and technical team that is deeply dedicated to its work, to deliver each plant to the customer so that they are satisfied and have the peace of mind of receiving it in excellent production conditions.
At Svensson, we are proud that our products provide security and peace of mind to our customers so that they can continue to grow and offer the highest quality.