What makes a customer really, really happy? For Michael Roe of Windmill Nursery, it comes down to delivering more than a customer hoped for. Using a one of a kind screen solution, Michael was able to reduce temperatures and humidity during the hot summer months in Louisiana.
"It could be a re-wholesaler with a major project on her hands, or a hard-pressed manager at a Home Depot," he says. "I want to hear that they got just what they needed on time, and the plants are glowing," he says. "That's a really happy customer for me."
Currently Vice President of Production, Michael Roe has been at Windmill Nursery for 15 years. Windmill is a family-owned farm just south of Franklinton, Louisiana, with five generations of nursery experience to look back on. Its promise of pollinator-friendly, 100% neonicotinoid-free plants has seen demand grow to the point where it services a third of the USA.
"Our market is about 10% big box stores, with the bulk of our container-grown shrubs, perennials, trees and ground covers going to re-wholesalers, to two garden centers we own and the rest to independent garden centers," says Roe.
When we spoke to Roe, it was his turn to the be the really happy customer. He had come to Svensson with a tough challenge and realized early on that he'd need a custom solution.
"We have 200 poly tunnels," he explains, "and our solution to the cold winters is to dedicate a team of eight to covering them in October and then taking them all down again in April."
Altogether, it is four weeks of work, but the strategy has a weakness.
"We get a ton of rain here," says Roe of the sub-tropical Louisiana climate. "The trouble with taking down the tunnels is that the Loropetalum and the roses that we grow are rain-sensitive and can be damaged."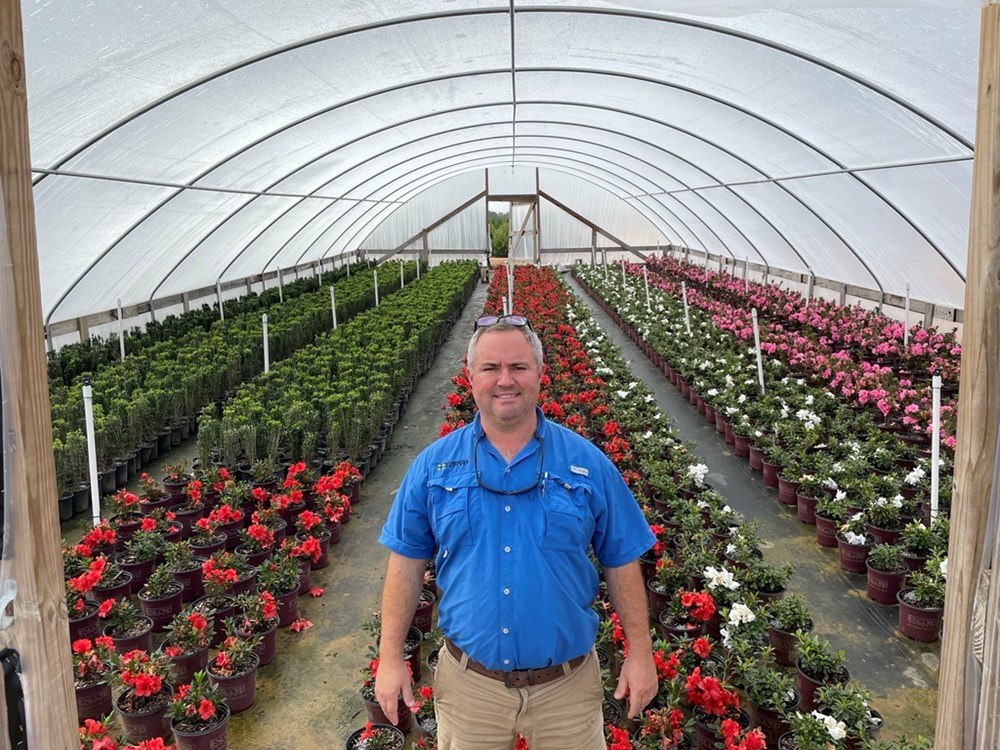 Building a better polytunnel
Svensson Climate Consultant Paul Arena says that the first step with a new customer is measurement. "We want to understand the indoor and the outdoor climate in detail, day and night," he says. "In this case, we went a step further and erected a new tunnel using a combination of Svensson Solarwoven Ultra and Xsect screens."
Michael Roe says the new tunnel caused quite a stir.
"It was HOT and we don't usually construct tunnels in the heat of the summer. It was definitely an over and beyond, and very sweaty effort by the Svensson team," he recalls.
"The quality of the product is great, the team is obviously willing to think out of the box, and the customer service is beyond belief," he says, adding: "And it's a great team to work with."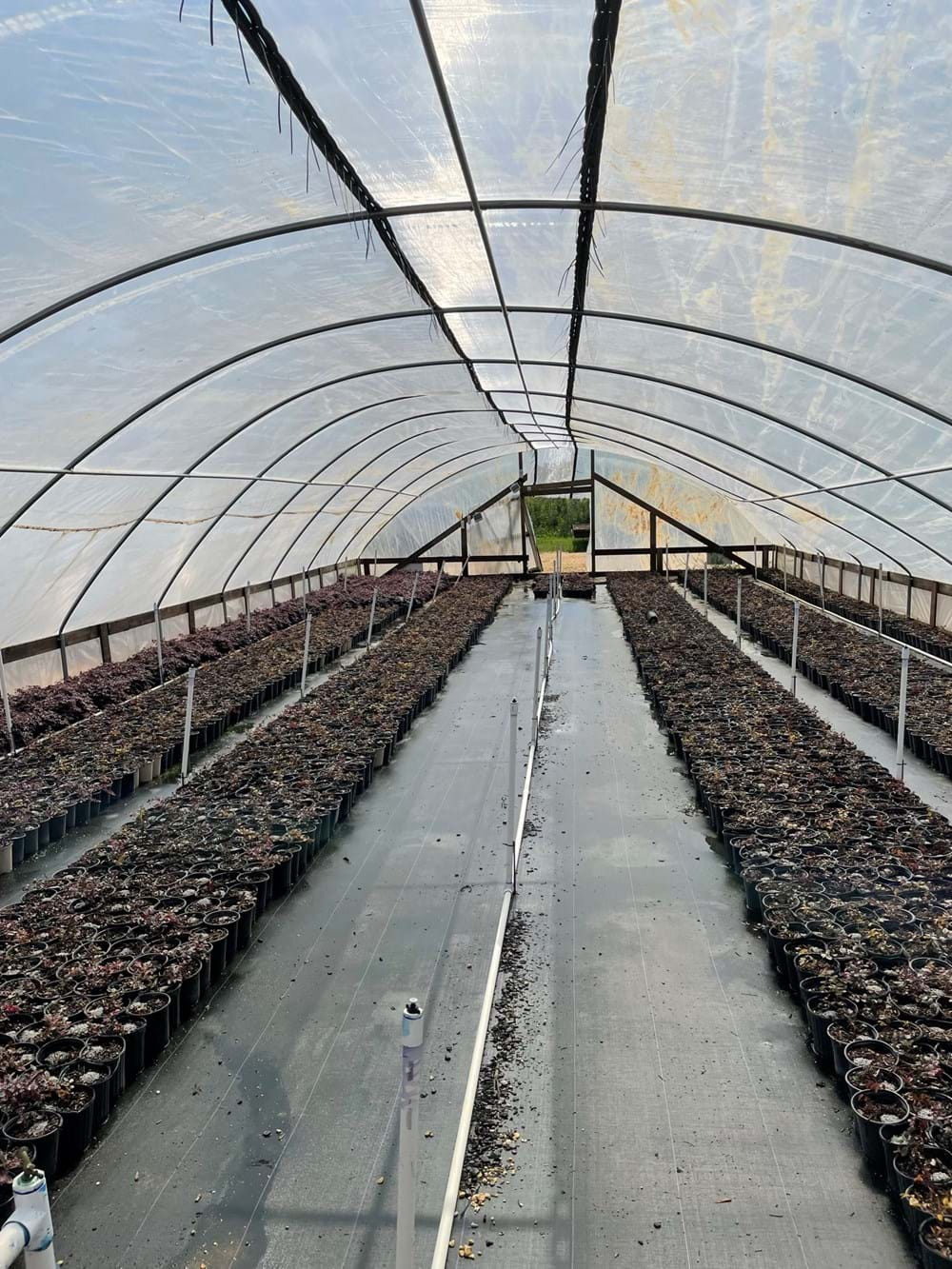 Growing results beyond expectations
But the results have been beyond Roe's expectations.
"It was fantastic," he says. "When you walked into the new tunnel – it would be 20°F cooler than the tunnel next door. Just a much, much better environment for the people and the plants," he explains.
"We took literally months off the time needed to bring the plants to maturity," says Roe, "and next season we will skip putting the liners in a 1-gallon pot, and go straight to the 3-gallon pot," he adds. "That will save more on labor."
Thanks to the cooler interior, Windmill has been able to leave the tunnels in place 365 days a year, saving a considerable four-week effort by the growing team. This has also made it possible to protect the crop year-round, which brought further benefits.
"This was one of the principal goals and it's really worked," he says. "Even though there is a strip of ventilating Xsect insect screen at the top of the tunnel, the mesh is so fine that it keeps heavy rain off the plants."
So would Michael Roe feel confident recommending Svensson's combination of expertise and screens? In other words, is he now a really, really happy customer?
"Absolutely," says Roe. "The quality of the product is great, the team is obviously willing to think out of the box, and the customer service is beyond belief," he says, adding: "And it's a great team to work with."