In the fall of 2022, Ohio State University opened a new research greenhouse complex in Columbus, OH, USA. The research center is called the Controlled Environment Agriculture Research Complex, and is part of OSU's College of Food, Agricultural, and Environmental Sciences. The greenhouse is one of the largest and most high-tech CEA research spaces in the U.S., using emerging technologies to control light, humidity, temperature, nutrients, and other environmental factors for crop production.
Many sections within the greenhouse research center were designed to replicate the climate and environment of a real-world production setting. These sections each utilize a double screen combination of Harmony 2047 FR on top and Obscura 9950 FR W on bottom. This unique combination of screens is known as PARperfect, a solution offered by Svensson that allows growers to adjust their light levels anywhere from 20% to 100%. PARperfect is designed to act similarly to a light dimmer, providing advanced control over light entering the greenhouse. This specific screen combination is used for light abatement and energy savings. To further support the PARperfect set up, Priva donated the climate computer with the needed PAR Module in the software.
The greenhouse is being used for research and development that is spearheaded by Dr. Chieri Kubota, a CEA researcher who currently performs research related to berry production in controlled environments and who is a student of Plant Empowerment. The research being conducted at the greenhouse will include genetic and breeding research.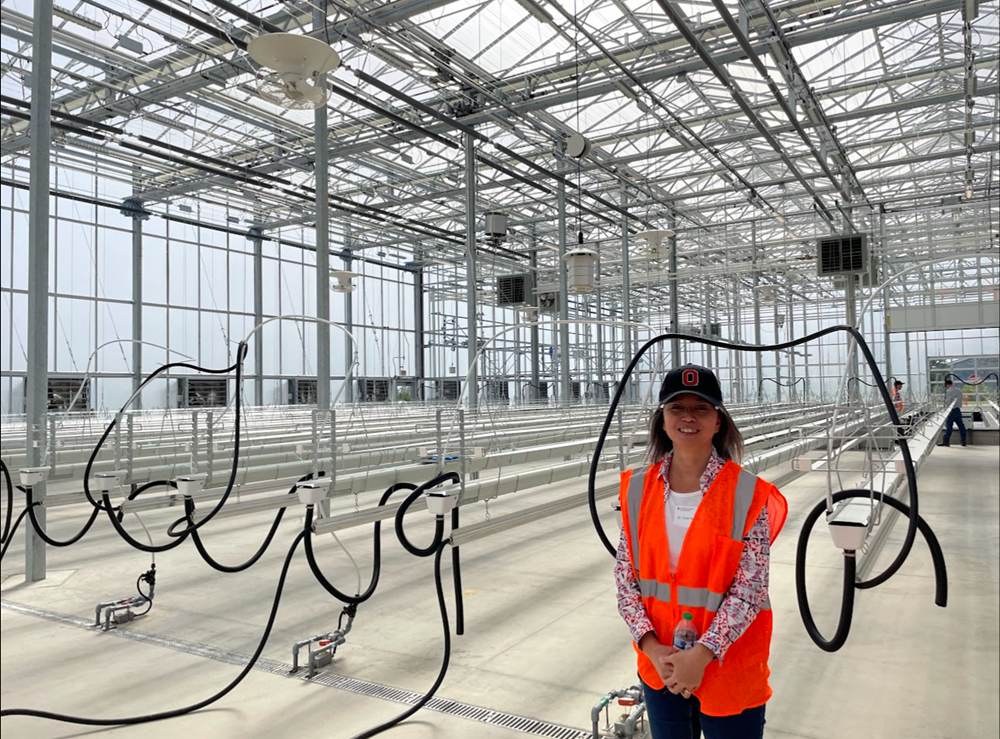 The four production sections within the greenhouse are 460 m2 each, have 7.5 m gutter height, supplemental lighting, and PARPerfect screens. Within these sections, there are gutters for vine crops, strawberries, and hydroponic greens. Additionally, there are 8 research rooms with shorter gutter height (~4 m) meant for genetics and plant breeding research. These rooms have supplemental lighting, Priva controls, and two screens – Luxous and an open structure shade screen.
"Research and development is essential to addressing the challenges we currently see in global food supply chains and overall, building a stronger horticulture industry," says Matt Bonavita, President of Svensson, North America. "Svensson is committed to supporting universities and research centers", Bonavita continues. "As a partner, we strive to do our part by providing the tools and resources needed to conduct the important research that moves our industry forward. We are proud to be able to contribute to the Controlled Environment Agriculture Research Complex at Ohio State University."