The collaboration between Svensson, HortiConnect -Van der Valk- & Digma boosts the installation of climate screens for greenhouses in Mexico
Thanks to the collaboration between Svensson, Horticonnect, and Van der Valk, along with Digma's expertise in greenhouse installation, a comprehensive joint project has officially started. Through this project, Mexican growers will now have the opportunity to access the most advanced solutions in climate screens for greenhouses.
After months of planning and hard work, in July, 2.7 hectares of Luxous Light FR thermal screen were installed in El Fortin, a greenhouse dedicated to tomato production in the state of Hidalgo, Mexico.
This screen has been installed with the following objectives in mind:
To generate a homogeneous climate inside the greenhouse throughout the year, thus promoting the growth of tomatoes with better quality.
To maximize energy savings during cold nights by reducing gas consumption.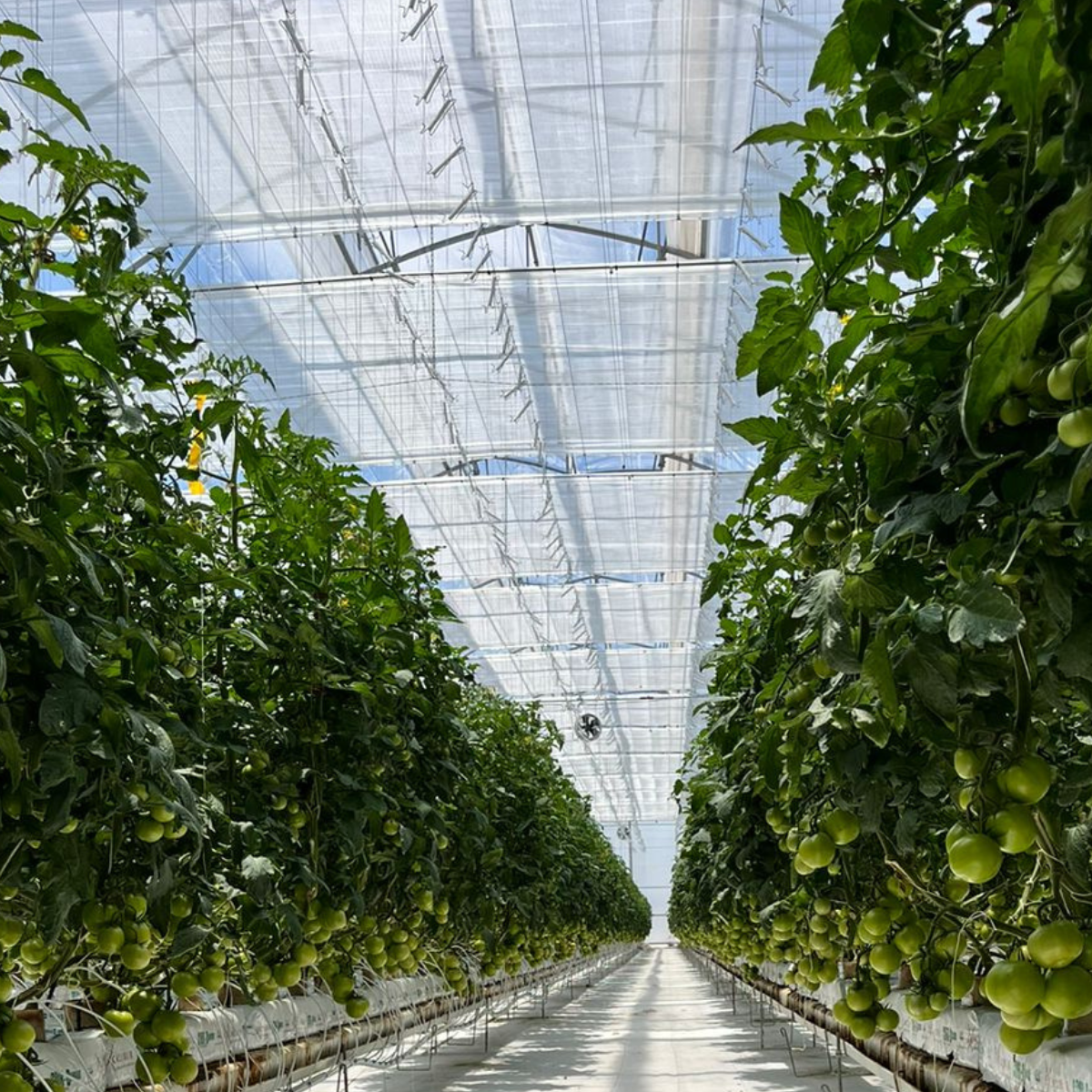 Optimize your climate screens and improve the quality of your crops with our after-sales services
At Svensson, our main priority is to give the best support to our customers on how to get the most of our climate screens and achieve the highest quality crops. As part of this commitment, we offer our After-Sales Services to guide you in the management of your climate screen and in creating an optimal climate inside the greenhouse.
We extend our gratitude to El Fortín for the trust they have put in Svensson. We will continue with our commitment to support them in taking their operations to the next level.
We want to help you keep your climate screens in optimal conditions for longer. If you have questions about the use oi maintenance of your screen, please do not hesitate to contact us. 
If you are a grower in Mexico, please schedule a visit with our After Sales Service Engineer