Statistics provided by the USDA show that around 15 million people in America were considered food insecure in 2021, which means that their eating patterns were being disrupted due to lack of resources or access to food. In Charlotte, NC, where Svensson's North American office is based, it is estimated that around 14.9% of households were experiencing food insecurity in some way.  At the same time, nearly 185,000 families live in a food desert, meaning they live in an area where it is difficult to buy fresh food.
At Svensson, we believe in supporting our communities and building a more sustainable future for all; which drove us to connect with The Bulb, a Charlotte-based organization that works to reduce food insecurity and provide fresh, high-quality food to those in need. The Bulb was founded in 2016 with the mission to "provide mostly local produce, as well as education on health and wellness, to food insecure communities". The accomplish this by working with local farms to collect produce and then hosting farmer's markets in food scarce areas of Charlotte.
In June 2022, we met with Eddie Watt, Farm Mentor at The Bulb to determine how Svensson could support their goals and make an impact in the Charlotte community. Collaboratively, we concluded that the farm needed groundcover to assist in weed and virus control and Svensson was able to donate a roll of our black groundcover to The Bulb's garden at Garinger High School. We then conducted an interview with Eddie Watt to learn more about The Bulb's mission and how they are helping Charlotteans.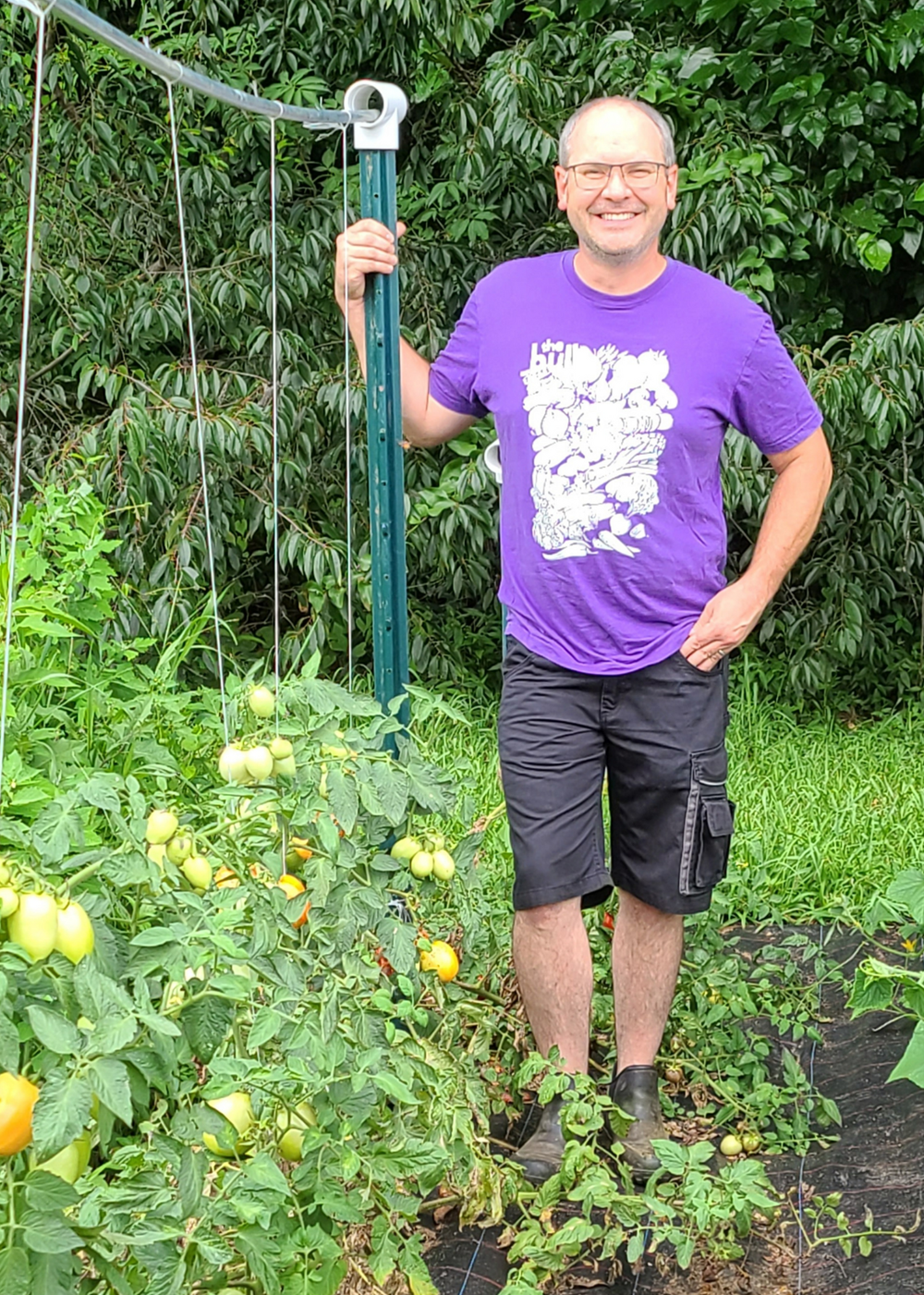 What is your role at the Bulb and how long have you been there?
I started in my role as Farm Mentor in August 2021. The Bulb officially went into partnership with Charlotte Mecklenburg Schools at Garinger High School in July 2021 and during this time I was interning for my Horticulture degree at Central Piedmont Community College with The Bulbs mobile markets and other farms located in Concord.
What are your key responsibilities at the Bulb?
My key responsibilities at The Bulb are to plan, grow and harvest healthy vegetables and fruits for our mobile markets. I manage our one acre farm with 16 plots and a large greenhouse. My full duties include propagating plants from seed, transplanting and maintaining water, fertilization and weed control in the plots. I also host volunteers of all ages and group sizes. Other tasks include inquiring and applying for donations and assistance and helping were I can with the markets and food rescues.
What crops do you grow at the Bulb?
The Bulb has a top 20 list of fruits and vegetables that the community requests. The farm has been successful in growing peppers, bok choy, broccoli, cucumbers, and tomatoes. Sweet potatoes, collard greens, spinach and root vegetables are planned for the fall.
How will the Svensson groundcover be used? What benefits are you expecting?
The groundcover will be used in the farm plots for weeds and disease control. By placing the groundcover around the plants, I will be able to limit weed growth throughout the plots, allowing the farm to focus on growing more vegetables instead of managing weeds. The groundcover will also decrease the disease and insect risk by providing a barrier between the plant and the soil. I will also use the groundcover in our greenhouse to prevent weeds and create a cleaner environment for sanitation and insect control.
What crops will the groundcover be used for?
The groundcover in the fields is currently being used for tomatoes, cucumbers and peppers. Fall crops such a broccoli, bok choy and collard greens will also utilize the groundcover this year.
How did this donation positively impact the Bulb?
The Bulb's farm is still in its beginning stages and a lot of work and planning has been gone into growing our own vegetables. The Bulb Farm operates with few personnel and the generous help of volunteers, however, at the peak summer growing season, weeds and disease can become overwhelming for a farm. This donation of groundcover will allow The Bulb to focus on managing the vegetables we are currently growing and preparing for the next round of crops with our current staff. The groundcover enables us to help us control the weeds, to manage the land  and produce maximum food with our limited staff.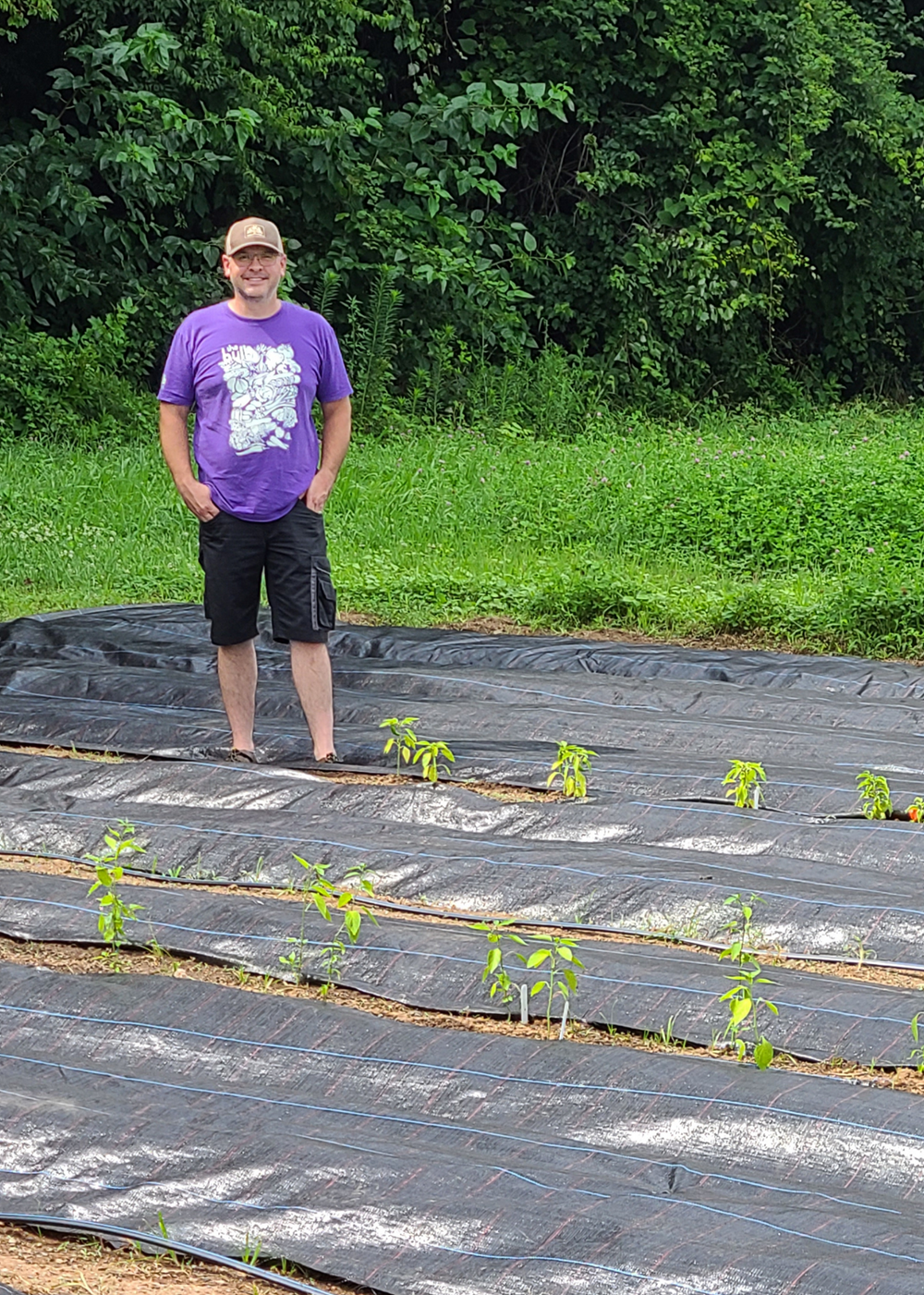 As The Bulb continues to grow, their impact to the Charlotte community is already substantial. In 2022, The Bulb has organized 235 mobile markets and reached over 20,000 people. They host around 12 markets per week that collectively distribute 3,334 pounds of food to those in need. As the world leader in textile-based solutions for greenhouse climate control, Svensson is incredibly proud to partner with community organizations such as The Bulb to support those in need and build a brighter, more accessible horticulture industry for all.