Are you ready to visit us at GreenTech Americas 2022?
GreenTech Americas l April 27, 28 & 29 l Booth #426

The second edition of GreenTech Americas will take place on April 27, 28 & 29 in Querétaro, Mexico. We welcome you to visit us in booth #426, where we will present the latest developments in climate and insect control screens. Our climate experts will be ready to talk about how to create a better climate in your greenhouse.
Register here and join us for 3 days to learn more about the horticulture industry in Mexico and America.
Visit us in booth #426!
We also invite you to the conference UMBRAL TÉRMICO EN TRIPS - Un factor a tener en cuenta para su manejo en invernaderos, given by our speaker Edison Torrado, on Wednesday, April 27 at 5:0.0 pm.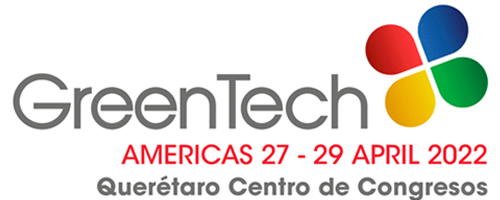 GreenTech Americas 2022
Conference dates:
Wednesday, April 27
Thursday, April 28
Friday April, 29
Schedule: 11.00 a.m. to 6:00 p.m.
Location:
Querétaro Centro de Congresos
Querétaro, México
Paseo de las Artes 1531, Josefa Vergard 76090
Booth #426