Nursery Gubbels opts for Luxous Light
Gubbels nursery in North Limburg, The Netherlands, replaces a climate screen area every year. With its own biomass power plant, the priority now lies mainly in bringing in a lot of light for bell pepper cultivation. And that is why Gubbels chooses Luxous Light.
Gubbels is a family business that has grown by always delivering consistent quality.
"We don't do crazy things, that's what made us big," says the down-to-earth cultivation manager Geert Colbert, who makes no concessions when it comes to quality.
He makes smart, conscious choices for optimal bell pepper cultivation. In doing so, he takes the environment into account as much as possible.
"We have our own biomass power station since last year." A good example of sustainable entrepreneurship for the region. Gubbels is a well-known name in the North Limburg region with a nursery of 29 hectares at 2 locations, good for about 9 million kilos of bell peppers per year.
More light means less risk of diseases and more production
The nursery wants to bring in as much light as possible for pepper cultivation.
"More light means less risk of disease and more production. We, therefore, opted for Luxous Light when replacing the climate screens. Luxous light is Svensson's new energy screen for vegetable cultivation. A light and flexible screen for a competitive price, with the Luxous quality. An ideal combination with our biomass plant." Geert continues.
The climate screens are being replaced in phases.
"We are actually constantly replacing our screens. Every year we do the replacement in one area "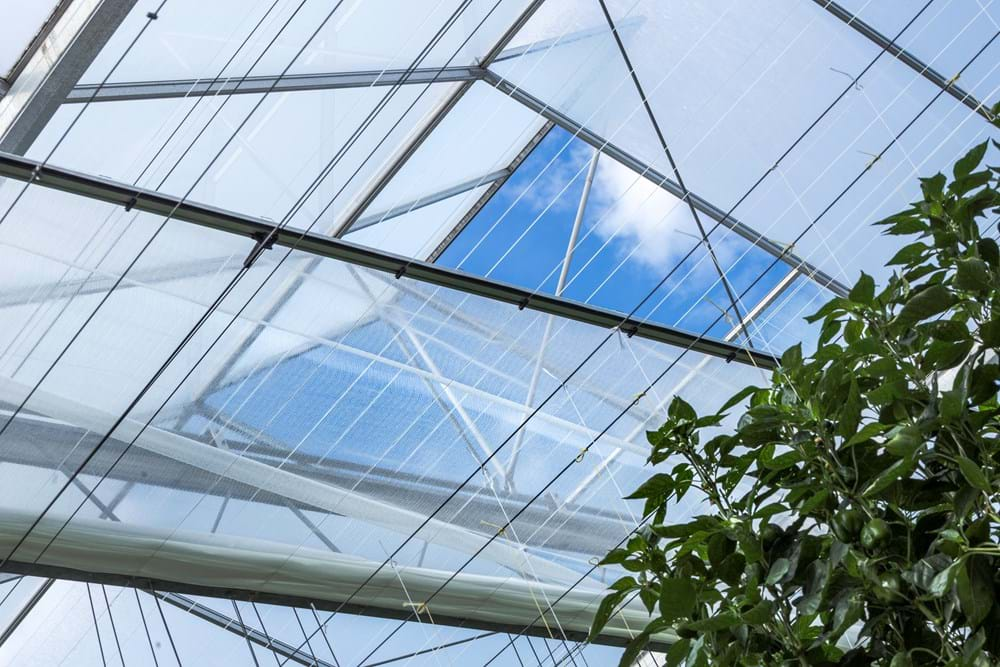 Do you want to know more about Luxous Light?