De Tuindershoek: The brightest screen is good for pepper cultivation
In 2020 De Tuindershoek added 7 hectares, doubling their pepper cultivation. A new greenhouse, with new possibilities, modern technology and of course new climate screens.
Pepper grower Paul Kaashoek opted for two layers of Luxous 1147 FR from Svensson. Peter Dekker Installations (PDI) installed the climate screens in combination with a slip-in system.
Paul and his brother André have been growing peppers in IJsselmuiden since 2004. Before that, they did that in Moerkapelle and Waddinxveen. They started in 2004 with 7 hectares. More than 15 years later, in 2020, the greenhouse horticulture company has been expanded by another 7 hectares. In the same year, the son of both Paul and André also joined the company.
A new greenhouse naturally requires new climate screens. Why did Paul choose a double screen installation with Luxous 1147 FR? He explains:
"As much light as possible. It is currently the brightest screen. And that is good for the pepper cultivation."
Transparent and energy-saving
The Luxous 1147 FR is not only transparent but also energy-saving.
"Because the screen lets so much light through, we can leave it closed for longer and still save as much energy as possible."
Paul thoroughly researched similar options before making his choice.
"The amount of light in relation to the energy you save is very favorable. Better than competitors offer. Also, Svensson has a lot of experience and is always progressive as a leader. We are happy to agree with that."
Additional options for optimal use
Jeroen de Jonge is responsible for sales at PDI and helped the Kaashoek brothers select the screen installations.
"We were allowed to participate in the tender with several other installers. Paul and André had engaged a consultancy to supervise the new construction", says Jeroen.
To properly chart the brothers' wishes and expectations, he took Paul to a pepper grower where PDI had applied new techniques in the screen installation that could also be of interest to De Tuindershoek. A bull's eye, as it turned out afterward.
"When we got the contract, this included all the options I showed." Consider, among other things, the slip-in system and axle protection.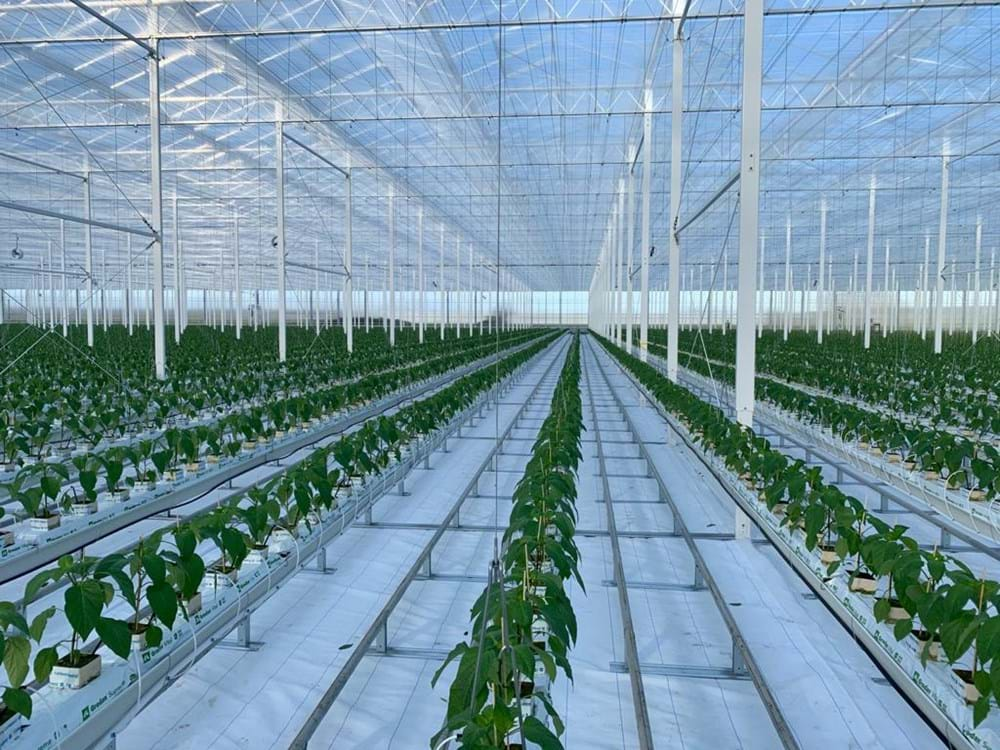 Successful cooperation
The original plan was to build 7 hectares, but that became 3.5 hectares. When construction had already started, the other intended 3.5-hectare plot of land was still released. And so the new building could be scaled up to the original idea of ​​7 hectares. Within the same time frame, not 3.5 but 7 hectares were newly built. And that in an eventful year in which the corona crisis held the world in its grip. According to Jeroen, this is an excellent example of a successful collaboration with all parties involved in the construction. And with Paul and André in particular.
"They are very nice people to work with. I like their sobriety and honesty. They always remain calm."
The new building was completed at the end of 2020. The first pepper plants are in place, says Paul proudly.
"We planted everything just before the holidays. We are now finishing things up." And the climate screens, how do you like them? "That looks very promising. You can see how much light comes through the screen when the sun is shining in the middle of winter."
Want to know more about Luxous 1147? Let us know!