Published by HortiDaily on October 9, 2019
Automation is key in the Leamington greenhouse area and that was also the topic of the bus tour that took place yesterday, kicking off the Canadian Greenhouse Conference. With the availability of workers and especially qualified workers being low and minimum wages rising, it is key for growers to automate where possible in order to remain competitive.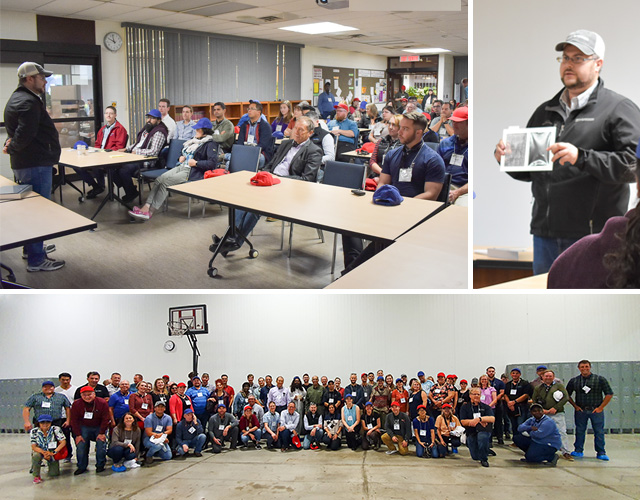 The tour, sponsored by Svensson, is always fully booked and yesterday was no different. Over 80 participants joined in to visit four greenhouse enterprises in the Leamington area.
The first visit was with Harrow Research & Development Centre - One of the largest research complex facilities in North America. Home to Agriculture & Agri-Food Canada research personnel and Ontario Ministry of Agriculture, Food & Rural Affairs Specialists. Over 20 employees focus fully on researching horticulture, including year-round pepper trials and greenhouse cover research.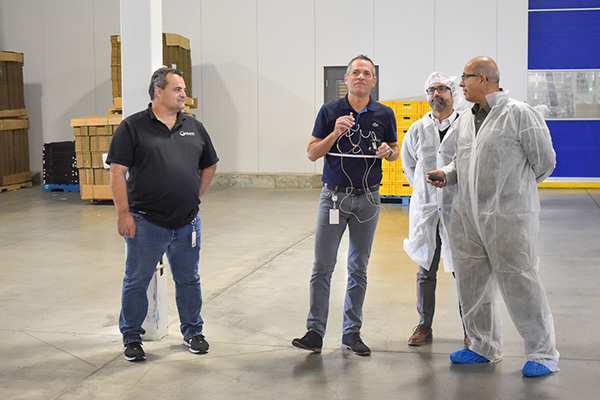 Second stop was made at Mucci Farms. When talking about Mucci's novelties, a lot of attention goes to the strawberries. Not a surprise since the company has been one of the pioneers in this greenhouse crop. However, there are more nice things going on in their Leamington enterprises. A high level of automation takes place at their cucumber farm. Post- and pre-harvest that is. The participants were showed how data collecting help the growers inside the greenhouse and how the packing line makes it possible to lower the number of workers needed in this area. 
That automation can come at even more different levels was shown at Colasanti's Tropical Gardens, a Garden and Entertainment Centre. They combine their tropical garden centre with entertainment for the whole family, including circus rides, adventure games and pet animals. Here they automated their cash-out and HR system. The cash infinity system helps them to reduce errors, comply to the payment card industry rules and save labour, whereas the HR system is easier to work with for the staff and makes sure all HR information, including training, is collected and can be accessed easily.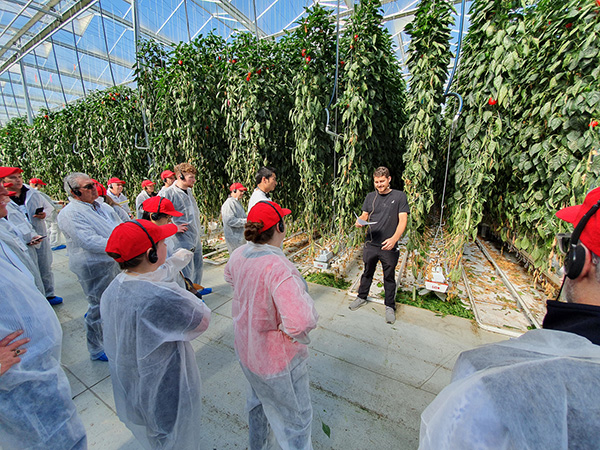 Before heading back to Niagara Falls, where the Canadian Greenhouse Conference kicks off today, the bus stopped at N. Sawatzky Farms. In just a couple of years, this pepper production company grew to 40 acres, with the possibility to further expand. Also here lowering the people needed in the facility is an important topic, something that is shown clearly when walking into their processing and packing facility. Manpower and robots combined provide extensive quality checks and optimum packing of the pepper boxes, an automated process. 
In the next weeks, we'll provide you with more insights into the companies visited during the tour. Now it is time for the Canadian Greenhouse Conference.