Seeds are every horticulturalists working capital. Out of a tiny seed can sprout such things as a head of lettuce, cucumber or other vegetables. Which is why seeds are being nurtured for prosperity on Svalbard: no seeds, no food. Governments are also creating special repositories in which to store seeds.
In 2008, the Norwegian government had the 'mother of all seed vaults' built in the permafrost on the island of Svalbard. The three identical vaults have been carved out of Platåfjellet, a mountain standing 424 metres tall. It is always freezing there. The distinctive, triangular entrance to the Svalbard Global Seed Vault is easy to reach from the principal town of Longyearbyen. An airport and a port are a stone's throw from the mountain. Seeds from across the globe can easily be delivered there. Far below ground, they are safe from wars and natural disasters. Though the latter is partially threatened by climate change (see box).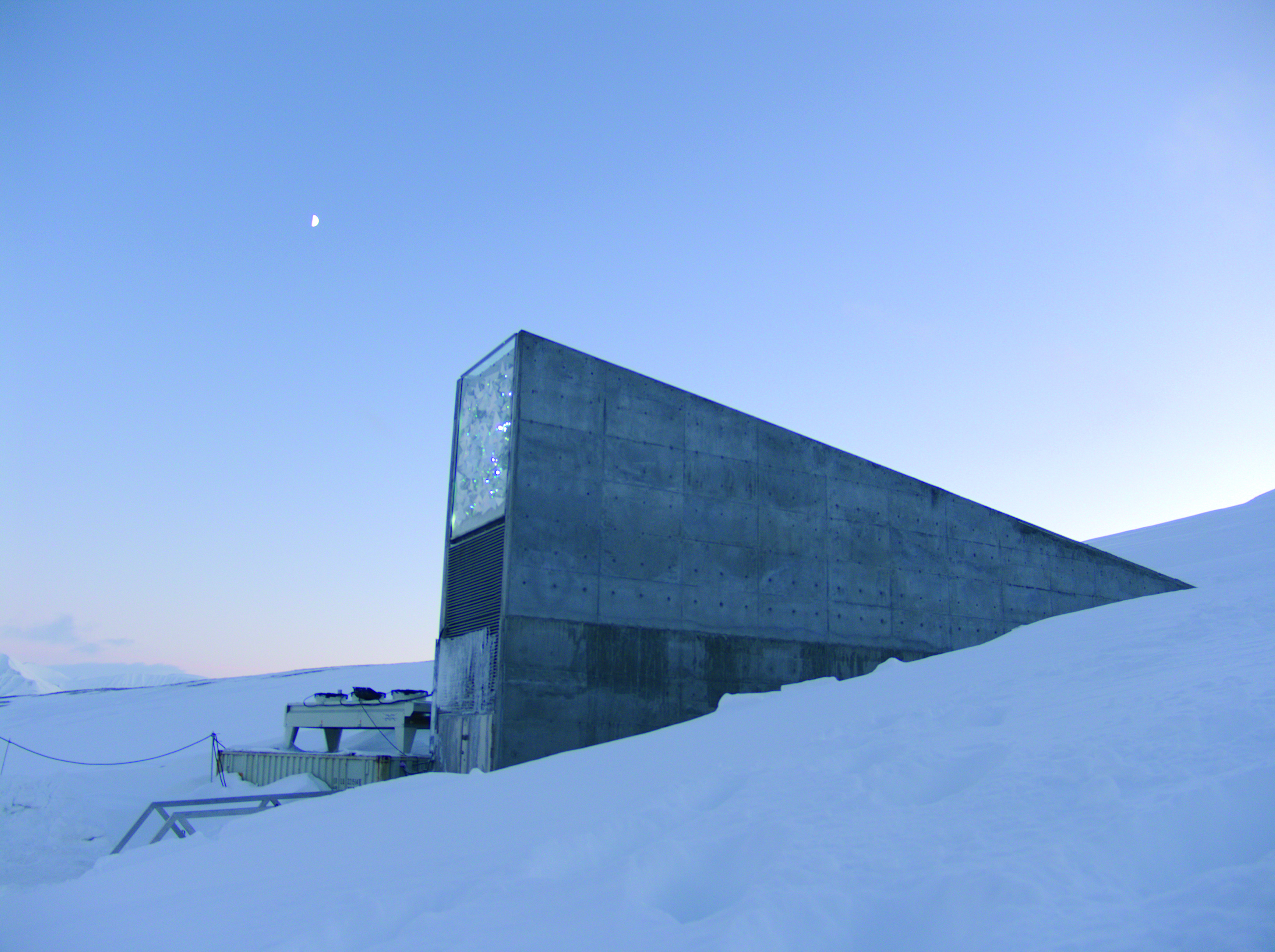 Vegetable gene bank
The vaults contain seeds from many tens of thousands of varieties of essential food plants such as beans, wheat and rice- and the stockpile now encompassing around 1 million sealed plastic bags of seeds. There is space for 4.5 million bags. Unsurprisingly, the world seed bank has jokingly been dubbed 'Noah's ark'. The Netherlands too has stored a vast collection of seeds, as evidenced by the never-ending content description on the website of the Global Seed Vault. Wageningen University & Research (WUR) sends new seeds to Svalbard roughly twice a year.
The Dutch government has tasked the WUR's Centre for Genetic Resources (CGN) with managing the Netherlands' gene bank. 'Our mission is to contribute to the preservation and use of plant genetic diversity in an international context. CGN is investing in furthering knowledge and ensures full availability for all professional users', says Cluster Manager Theo van Hintum. 'CGN is aiming to be Europe's vegetable gene bank.'
Aleppo
The Global Seed Vault is no ordinary gene bank to which scientists can apply directly for access to seeds. The vault constitutes a security stock for local gene banks like CGN. The seeds on Svalbard are only used to duplicate valuable plant varieties whose seed collections have been lost by a local gene bank. A dramatic example of this is presented by (civil) war-torn Syria. Scientists from the country are the first people since the inception of the Svalbard Global Seed Vault to have requested access to the seeds. They were asking for such varieties as wheatgrasses that flourish in a dry climate.
The International Center for Agricultural Research in the Dry Areas (ICARDA), which was originally located in the Syrian city of Aleppo and is now based in Beirut, submitted the request. The war was making it impossible to ensure that material from the local gene bank could be regenerated and distributed to users throughout the world.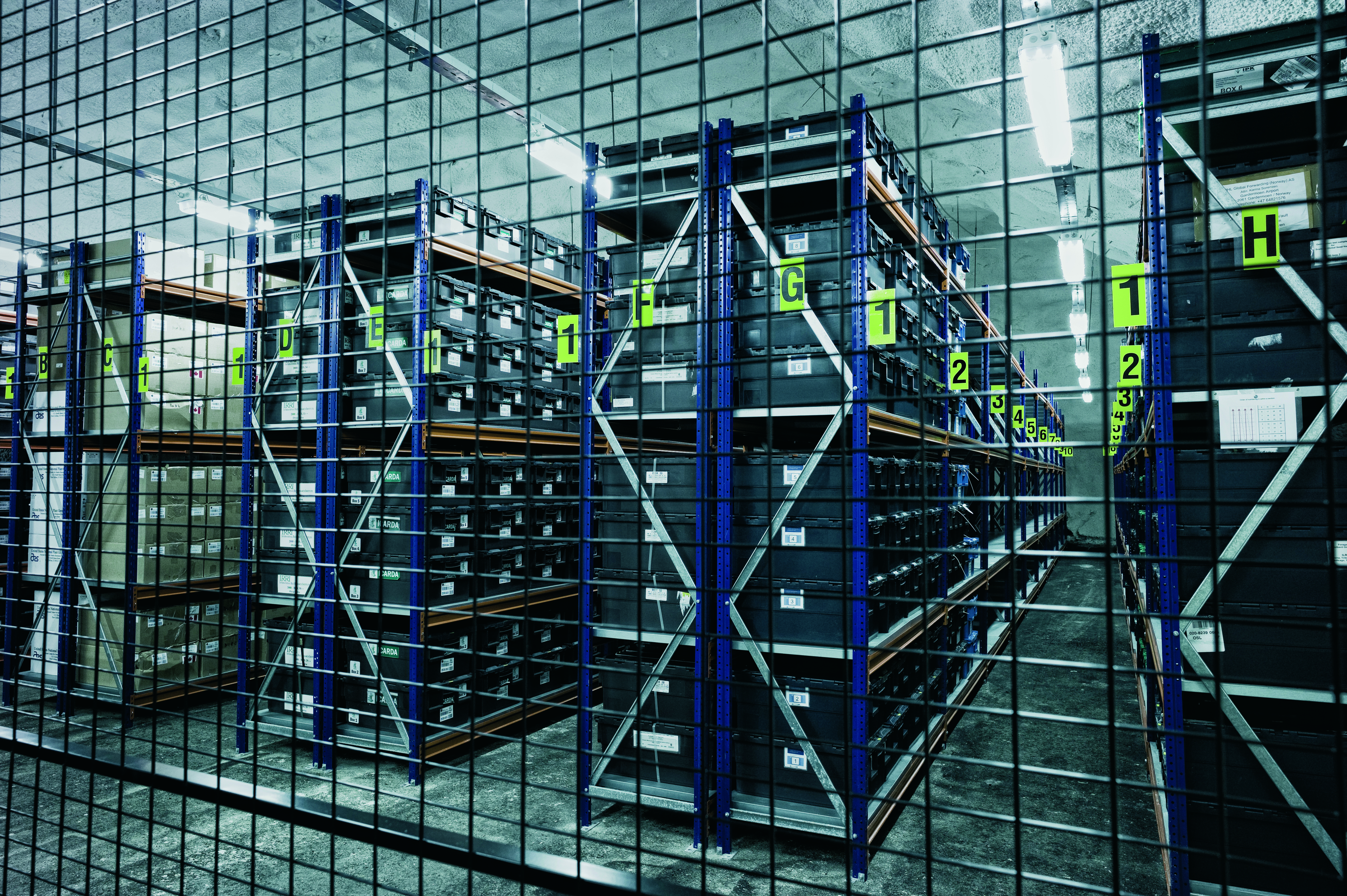 Thawing of permafrost threatens seed vault
The unfortunate reality of climate change is now evident on Svalbard. The permafrost is thawing. This will impact on the seed vault's inviolability. Last summer the 100-metre-long tunnel that leads to the repositories in the mountain flooded due to meltwater.

Statsbygg, advisors to the Norwegian government for such things as buildings, is responsible for all technical aspects of the vault and has started to take measures. 'The seeds were never under threat from the meltwater, and will continue to be safe during the implementation of the measures', states Hege Njaa Aschim from Statsbygg.

'Drainage channels will be carved into the mountainside to prevent meltwater from the Platåfjellet collecting around the access tunnel. What's more, the tunnel walls will be rendered watertight. To ensure the safety of the seeds, in the long run, we're carrying out a study on a new access tunnel: better safe than sorry. Worldwide, the Global Seed Vault is and will continue to be the safest plant diversity backup.'