FoodVentures is a notable company that not only finances its own horticultural projects and provides information on how to grow crops, but also uses Svensson climate screens to improve the growing climate and to save energy in various greenhouse projects around the globe. In this interview featured in Svensson's telen&trends magazine, Dick de Jong provides a unique account of the background and the scope of projects happening at FoodVentures.
The Dutch company, FoodVentures, invests in up-and-coming economies. What is striking about FoodVentures, is that they not only arrange for the funding, but also shares knowledge of greenhouse buildings and design and provides advice on growing crops. Their first greenhouse projects are located in Georgia and Ukraine and a third operation in Kazakhstan will join the group shortly. This combination of investing and knowledge of cultivation is a fantastic export product.
Making an appointment with Dick de Jong is a challenge in itself, as he is not just a co-investor/partner at FoodVentures, but also the "Man with the Green Fingers," Chief Operating Officer (COO). With FoodVentures' ambitious plans as well as the necessary advisory work De Jong does abroad, he's only at his home in Tilburg, Holland a few weeks out of the year. His schedule is typically filled with taking the right steps at the right time, and bumping into the right people. "I took over Klein-Ambacht, my father's cucumber operation, in Hendrick Ido Ambacht, and later Dongen. 
"In the 1990s, I had my own vision for growing under lamps and moving to high wire cultivation. My colleagues hadn't come that far at that time. Recently, more focused cultivation has begun to appear. The goal was to grow more cucumbers (35ers) per square meter and to achieve a higher quality crop. I sold Klein-Ambacht when the time was right, about 10 years ago." De Jong says with visible pleasure. 
"In 2012, I came into contact with Dirk Aleven, the founder of FoodVentures. At that time, I had started a number of projects abroad, including projects in Turkey and Russia, and I had helped Rijk Zwaan get their seed production started in Mexico. The discussion with Aleven was about investing in greenhouses, including managing the cultivation and setting up strong horticultural businesses in up-and-coming markets. I didn't know a lot about big finance, but I knew plenty about cultivation and managing a business. It clicked and the rest is history."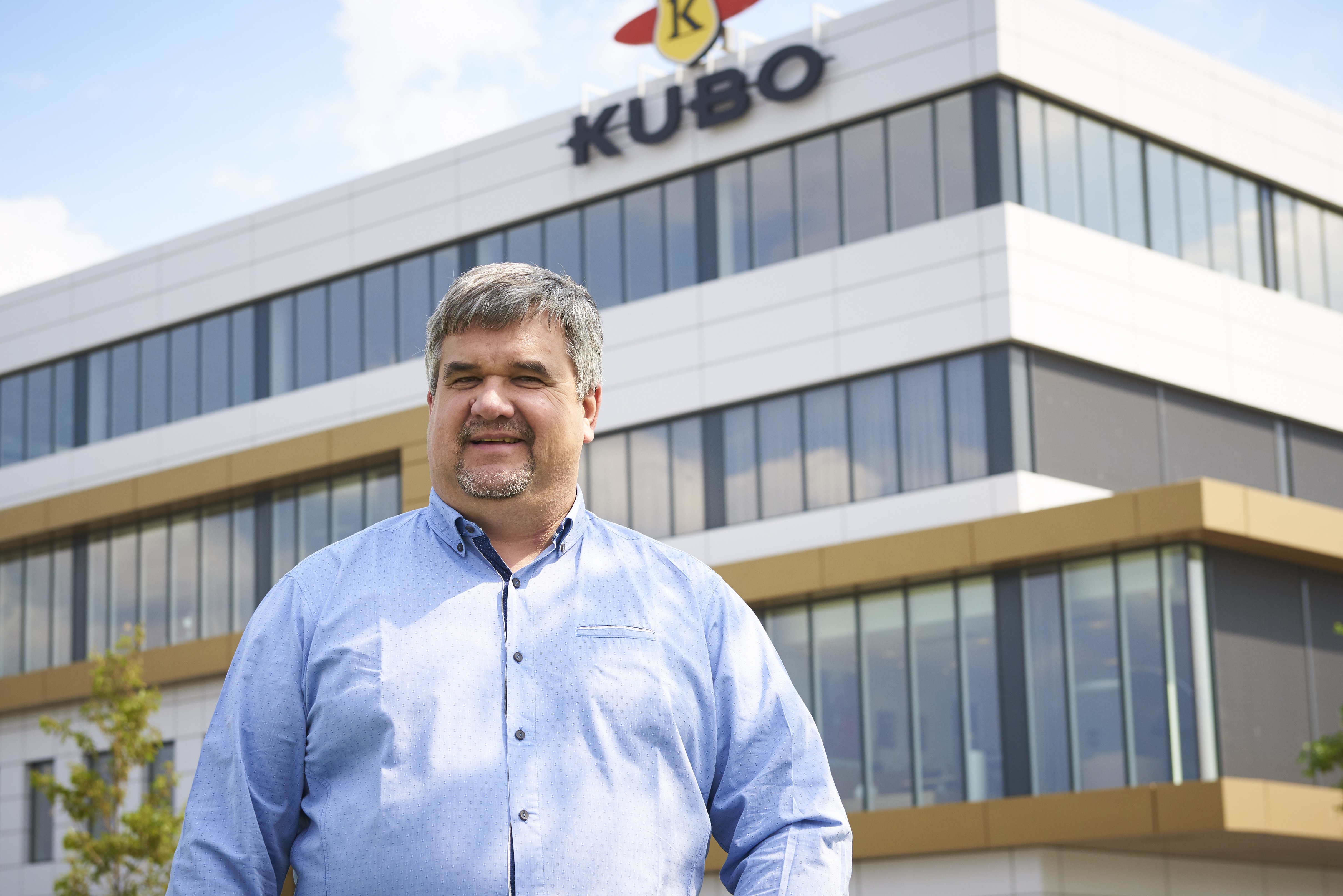 Starting Small
In a world where money is largely available, De Jong's knowledge and skills are essential. "FoodVentures is an investment vehicle. In Georgia, two greenhouses (cucumber and lettuce) are being partially financed by three local partners. Our newest tomato project is starting in Kazakhstan with the ADM Capital fund as a partner, along with a local investor who has his own horticultural business."
FoodVentures' current scope involves the CIS countries (Commonwealth of Independent States, which are former members of the Soviet Union, but does not include the Baltic states). De Jong confirms that these countries are sometimes tough due to their political and economic situations, but that this is no reason to put the brakes on the business. Greenhouse cultivation is still in its infancy there.
"What makes it different from the Netherlands is that we start small there. If a greenhouse is being built in the Netherlands, it often involves 10 to 20 hectares, which is not something that will work for us in the CIS countries right now. The degree of knowledge is simply much too low to start with enormous complexes right away. FoodVentures does everything in steps. For instance, we expanded the greenhouse complex of Imereti Greenery LLC in Georgia from 1.6 hectares to 2.5 hectares. We use geothermal heat and there are Philips LED and SON-T lamps hanging in the greenhouse. At the end of the program, we want to have a well-functioning greenhouse that is led by well-trained local people."
FoodVentures focuses on its home markets and the enormous Russian Market. This is how the investor and his partners are taking advantage of the local-for-local trend. "In Georgia, we provide our products directly to businesses like the supermarket giant, Carrefour. We are creating our Kazakhstan greenhouse in the northern city of Aktobe, just a few dozen kilometres from the Russian border. This 20 ha complex will be focused on export to Russia."
Food Ventures uses Svensson screens in their projects in Georgia to improve the growing climate and to save energy. In the Lettuce greenhouse Harmony 3315 O FR, primarily for shading during summertime, in the cucumber greenhouse Harmony 2747 FR, both for shading as well as energy saving.
Also for the projected project in Kazakhstan Svensson screens are foreseen. Climatic conditions are very extreme over there with hot summers and very cold winters. Therefore, it was decided to go for a combination screen, Harmony 2047 FR for light shading and energy savings, as this greenhouse will be equipped with a cooling system a low shade percentage of only 20% will be sufficient.