By launching the next generation of Harmony climate screens, Svensson is taking diffused light to the next level. Recent field tests show that plants in shade spots receive 32% more light with the new Harmony screen than with the classic Harmony version. Light is distributed more evenly to all plants in the greenhouse, resulting in faster growth, stronger plants and better growth consistency.
New generation of diffused light
Svensson developed Harmony for growers who want to avoid plant overheating and accelerate production. New Harmony further improves the way sunlight is scattered through the strips of the climate screens. You get all the benefits of diffused light in a greenhouse, but to an even greater degree.
More homogenous light
Two PAR light sensors were moved throughout identical sections in a greenhouse, one equipped with Harmony and the other with new Harmony*. The sensors continuously measured the light intensity plotting all the spots on a graph. It showed that both climate screens provide diffused light but the light is more homogenous with new Harmony. Structural shadows are significantly diminished with new Harmony, resulting in all plants receiving the same amount of light.

What you can expect
New Harmony scatters sunlight onto and into your crops more evenly resulting in healthier and more uniform crops that grow faster. The work environment is even more pleasant for you and your staff. New Harmony is available in open and closed versions, depending on whether you want to improve cooling or reduce heat loss, and in a wide range of shading levels.
Better work environment
Lower average temperature
Stronger and healthier crops
The light reaches deeper into each plant
Less risk of burning the pland head
Actively scattered sunlight reduces crop temperatures
Better growth consistency
All plants get the same amount of light
More intense colors
Diffused light intensifies the color of the flowers
Faster growth
With a diffused light of better quality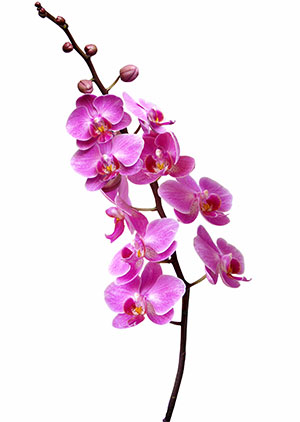 "With Svensson's newest climate screen, HARMONY 1315 O FR, lighting tomato growers can get through the worst of climates, even a record hot summer like in 2018," says greenhouse climate consultant Joost Haenen.
The new open climate screen offers benefits not only for the plants, but also for the working climate conditions. The best part of this new screen is that it makes chalking or coating unnecessary.
The major challenge in every crop lies in the realization of a good assimilate balance. In other words, the production of assimilates (controlled by irradiation) and the consumption of assimilates (depending on temperature) must be in balance. During a heat wave such as our past summer, the temperature is high, and therefore the consumption of assimilates is high. Too high consumption of assimilates comes at the expense of the roots. Weak or uneven root growth can lead to quality problems and water stress during a heat wave with a lot of radiation, causing high evaporation. This will close the stomata. However, open stomata are necessary for CO2 absorption. As a result, not only growth comes to a halt, but also less moisture enters the greenhouse air. This can easily be avoided with the right ventilation strategy but preventing plant stress is even better. The Harmony 1315 O FR summer screen has been developed for this purpose.
Specially for exposed tomato cultivation
High light levels and air permeability are unique to the Harmony 1315 O FR summer screen. When closed, it provides a slight shadow effect (13% in direct light) and a very high diffusivity. The screen has been specially developed for illuminated tomato growing. Tomatoes can have a lot of light, but at some point, they can't handle it anymore. This climate screen has been developed to remove the sharp edges. Especially in the scarce warm months, April to July, when the plant is old and has long stems.
"Tests at the Improvement Center have shown that the plant does not have to evaporate as much on an extremely sunny day with the new screen. The water consumption is then approximately 20% lower, which means that the root quality remains better due to oxygen retention in the mat. The open structure is also unique, ensuring that there is more than enough air exchange. That's why it's a perfect screen for the summer," says climate consultant Joost Haenen. "Moreover, the cultivation plan changes from tomato. Lighting growers are planting plants earlier and earlier, sometimes in August or even in July. Small plants then have a hard time due to the high radiation and temperature. During this period, the climate screen can easily be used to keep the plant in balance."
32% more light
for plants in shade spots*
For product info on our 11 new Harmony screens click here.