Vegetable growers from Leamington and Kingsville attended an insect exclusion screening discussion hosted by Svensson on Monday, August 22nd, 2016.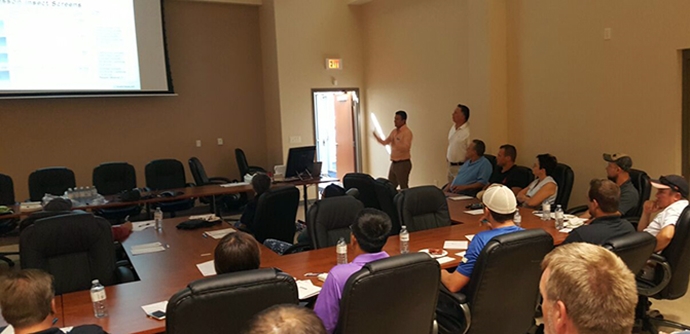 Over 40 growers participated in the seminar and open discussion on the topic of insect exclusion held at the Ontario Greenhouse Vegetable Growers (OGVG) offices Monday afternoon.
Ontario greenhouse vegetable growers make up over 1095 ha (2707 acres) of production in Ontario, with an estimated farm gate value of $820 million in 2015. While integrated pest management is an everyday practice for these growers, sometimes unwanted pest outbreaks are inevitable.
Unlike the majority of vegetable growers situated in warmer climates such as Mexico where insect screening is a must-have in nearly all vegetable greenhouses, growers in Southern Ontario are rarely affected by major insect outbreaks, making insect screening less common in many of the high tech Ontario houses.
While insect screening isn't usually given much thought by Leamington and Kingsville vegetable growers this summer has changed that. Following reported Anthonomus Eugenii (Pepper Weevil) outbreaks in the area some operations have new interests in screening, taking the risk out of the equation. 
Svensson's discussion helped educate growers on the primary considerations when it comes to selecting an insect screen. "While many of the insect screen options on the market today may look similar, the screens hole size, yarn diameter, and the airflow capability are critical considerations" says Mauricio Manotas, President of Svensson's American subsidiary. "Our screens have not only been preventing insect outbreaks for years, but they've helped growers affected by outbreaks bounce-back insect free while maintaining the desired climate in their greenhouses" says Manotas.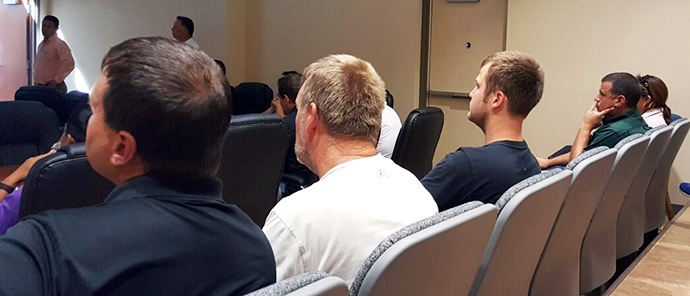 Excluding pests from the growing area is the most effective insect control method.  Svensson's ECONET insect control screens are designed for exceptional performance and effectively increase airflow capacity allowing for greater ventilation with comprising insect control. Available in different hole sizes , ECONET screens provide a secure barrier against even the smallest insects.