Ludvig Svensson, Inc. proudly united to participate in the Charlotte Brain Tumor Race on Saturday, April 2nd, 2016, in support of the fight against brain tumors!
Team Svensson, which included fourteen Svensson employees and family from the company's Charlotte, North Carolina office, joined together as a team to race in support of the National Brain Tumor cause.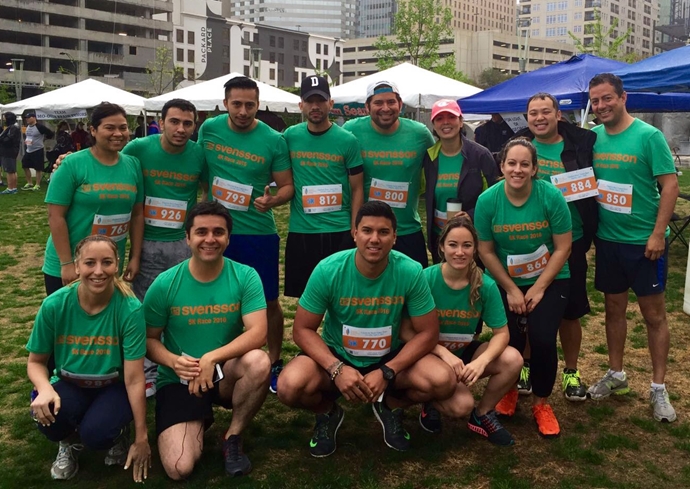 Hosted by the National Brain Tumor Society this race is one of the many events throughout the country organized to raise awareness and much-needed resources to help fund critical brain tumor-specific programs and improve the lives of some many affected. The race raised $60,899.70, all of which goes directly to the National Brain Tumor Society to advance strategic research and public policy to improve the availability of new and better treatments, and fuel the discovery of a cure.
Today, nearly 700,000 Americans are living with a brain tumor. And, many more will be diagnosed each year. Brain tumors are deadly, and can strike men, women, and children at any time.