Located in Querétaro, Mexico, Ceickor University is a center for education that opened its doors in 2014 with the aim and commitment to educate and generate professional talent in Mexico's protected agricultural sector.
The University specializes in the development of Mexican Growers by seeking to challenge existing knowledge and the traditional way of doing  things to improve the competitiveness and profitability of Mexico's agricultural industry.

Cieckor's teaching-learning model is based on direct interaction of groups of 6 to 10 students in a real greenhouse environment with focus and know-how on four areas of expertise: Climate and Plant Physiology, Integrated Pest and Disease, Cultural Works and Greenhouse Installation, and Watering and Feeding.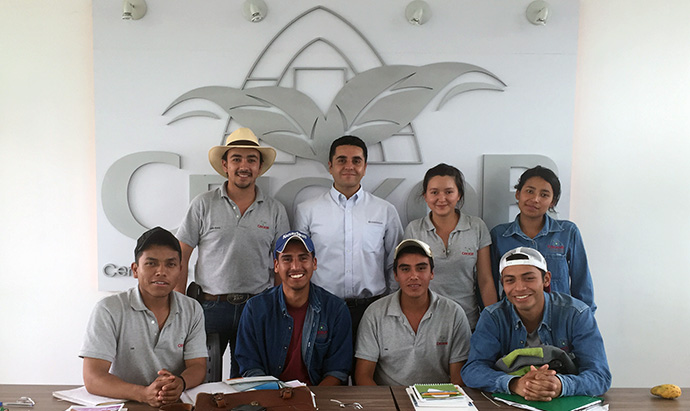 Strategic alliances with industry leaders, including Svensson, help support Cieckors training model and prepare students for the reality and challenges in geenhouses throughout Mexico and abroad.
Svensson took part in training the center's students, teaching a class on ""The use of screens in greenhouses for solar radiation control". The purpose of the class was raise awareness on the different screening applications to optimize greenhouse resources in order to generate a better climate and subsequently achieve higher quality, more sustainable production yields.
Attendance included Fernando Alonso, MS of the CEUC and the future professional who are part of the 1st generation of TSU career graduates in Protected Crops. "These students will definitely have high odds for job success thanks to their strong experience and knowledge of professional greenhouse management" says Jorge Gonzlaez, Svensson's Sales Director in Mexico.