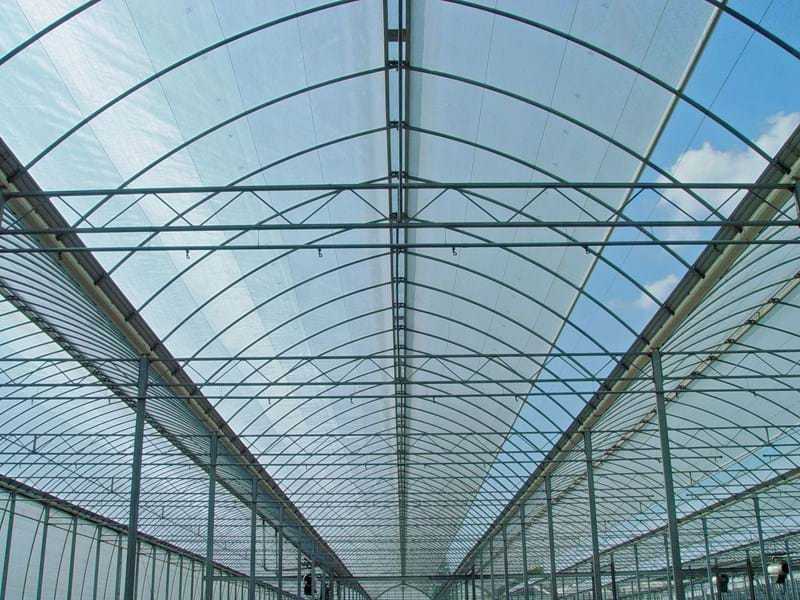 Weather Protection
Solarwoven
Greenhouse cover or sidewall
A reinforced transparent greenhouse cover. It blocks 90% of the sun's UV radiation and saves energy when used inside the greenhouse. Withstanding hail, downpour and wind, the cover is strong and tear resistant – with a longer life than most other greenhouse plastics. This Svensson greenhouse cover is also used for roll up side walls, both inside and outside, as it does not stretch.

QLS A
Retractable weather protection for outdoor crops
A retractable cover for sheltering crops against rain, hail and low temperatures. QLS Abri provides plants with maximum exposure to the outdoors when weather conditions are favorable and is an ideal cover for protecting and hardening-off bedding plants, young plants and trees.