LUXOUS 1547 D FR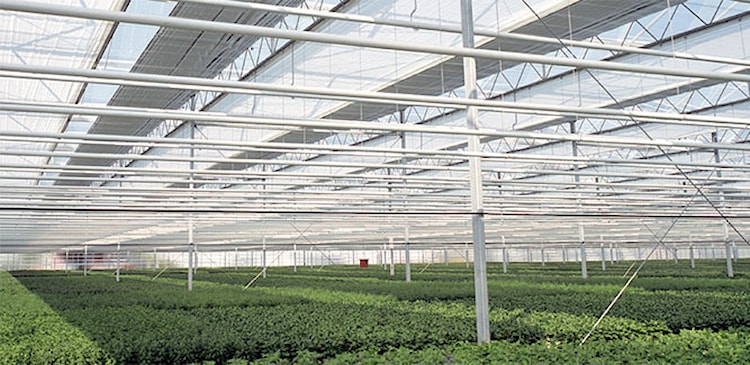 Flame retardant screen for energy saving and light diffusion

LUXOUS 1547 D FR is ideal for saving energy – night and day. It combines good heat retention with high light diffusion and transmission of light. Its heat retention stabilizes temperatures – minimizing dew and risk of fungal diseases. LUXOUS 1547 D FR has been made of flame retardant materials only. This is the optimum choice for all installations from a fire safety perspective. It meets the highest safety standards in the horticultural industry and test reports are available from various authorities.
Specifications
Feature
Energy saving, Light diffusion
Shading level in diffused light
Shading level in direct light
Pattern
Full transparent diffuse
Warranty
Warranty five (5) years under all types of greenhouse covering. See Svensson's limited warranty for all terms, conditions and exclusions in writing.