Better together
When the world looks unfamiliar and relationships are put to the test, we see the strength in joining forces and moving
forward together. We see the beauty in discovering a shared wave-length and connecting with each other; in lifting one's gaze, absorbing impressions and sharing them with others; in moving from you and me to us
– for we are better together.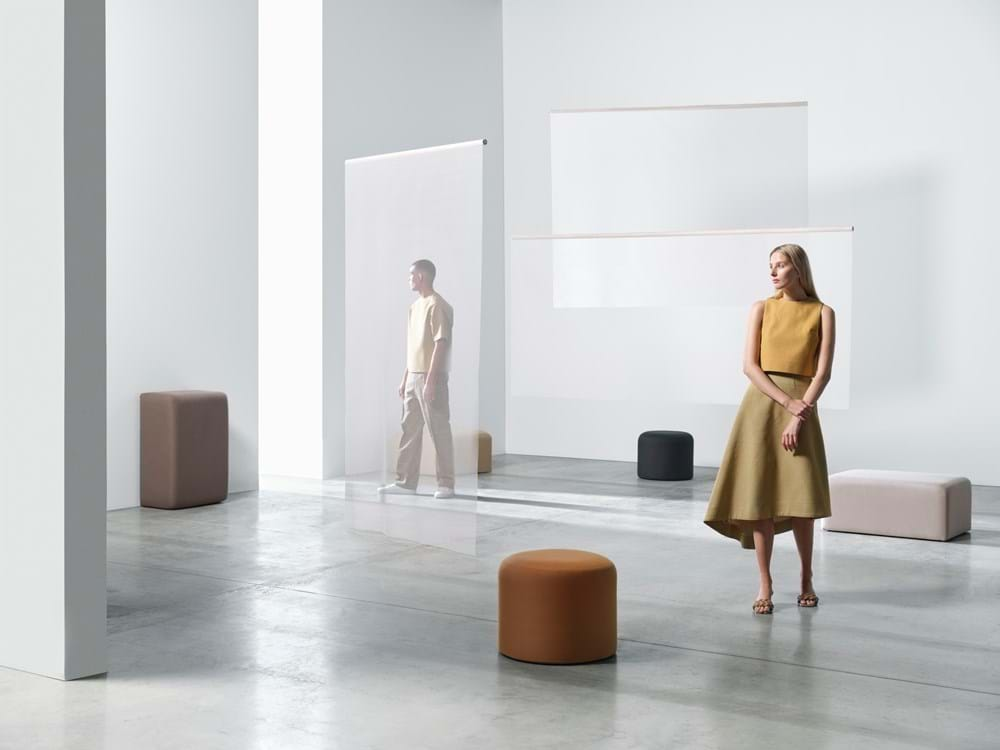 Using our textiles heritage, Scandinavian DNA and technical expertise as a springboard, our spring collection brings cooperation and togetherness into focus. We have composed a down-to-earth palette ranging from bone to more burnt tones, against which deep blue and pear-sorbet green provide distinct accents.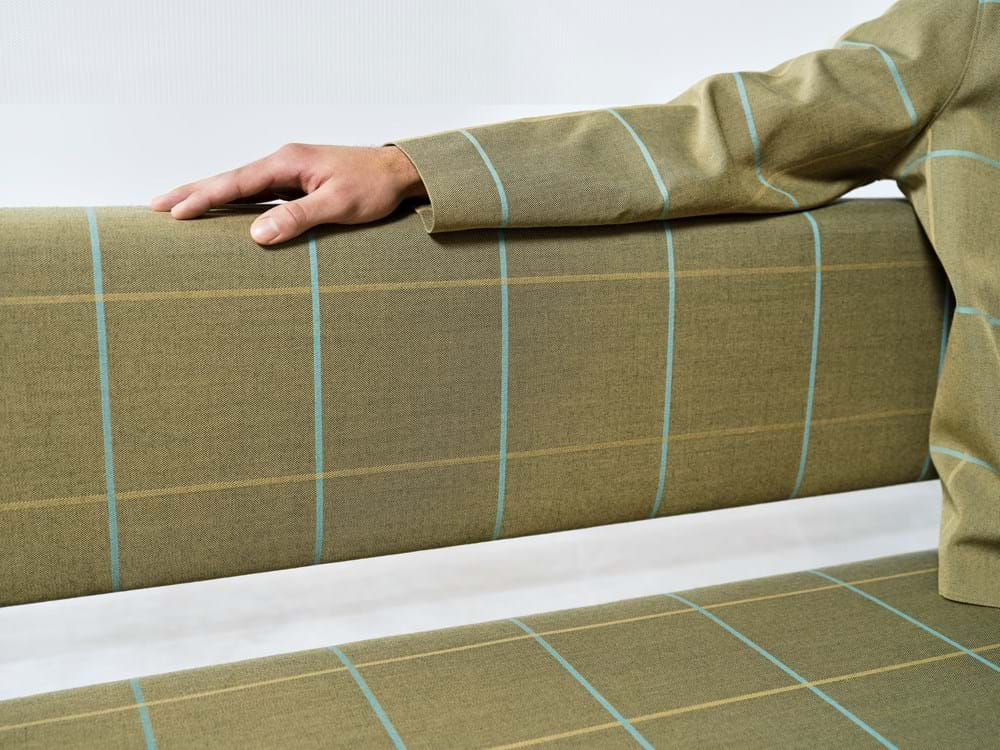 Club
A pattern concept and range of upholstery fabrics using traditional textiles as a point of reference. With clear influences drawing on iconic patterns such as Glen Checks and tartans, Club builds on classic foundations.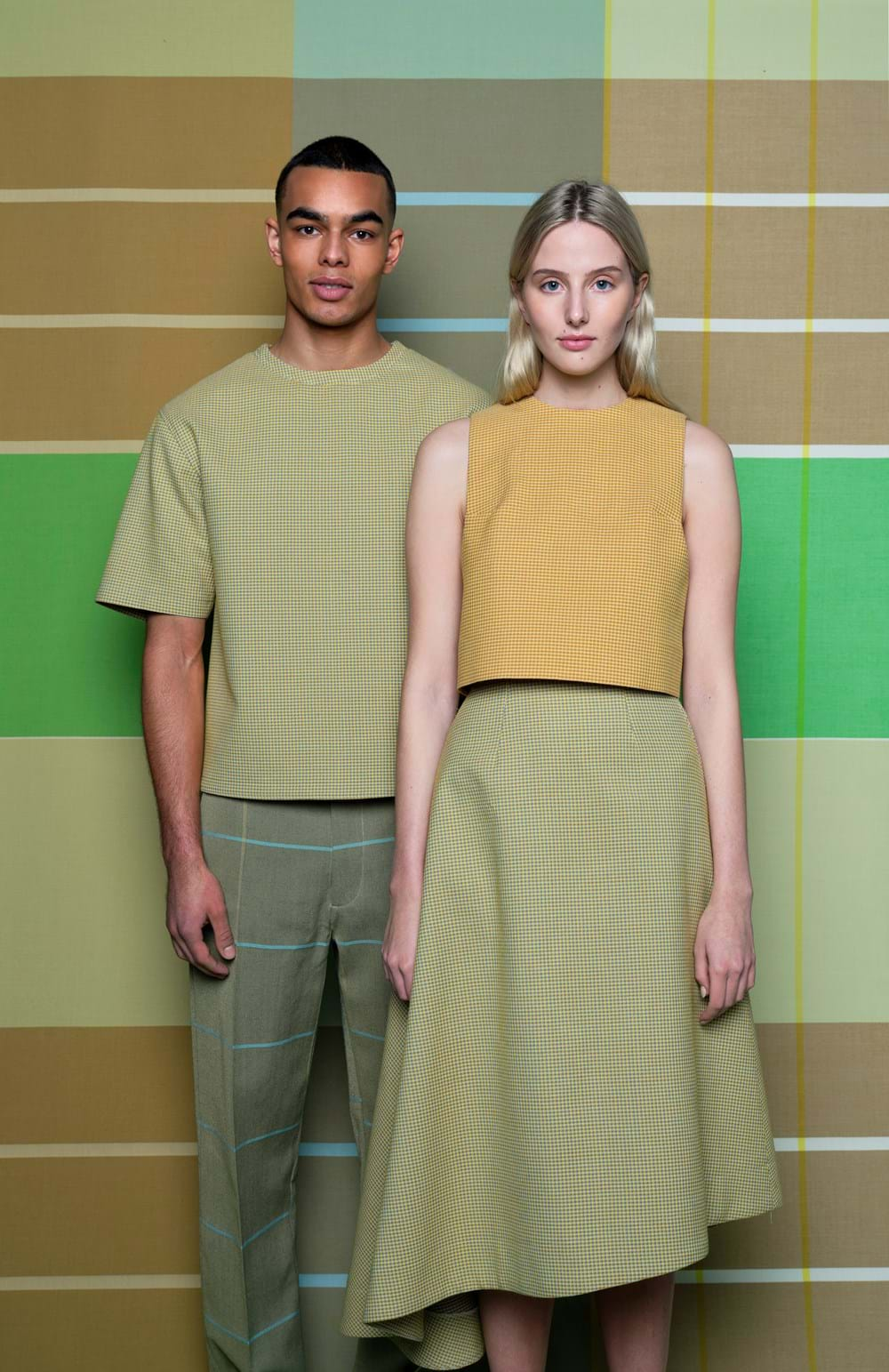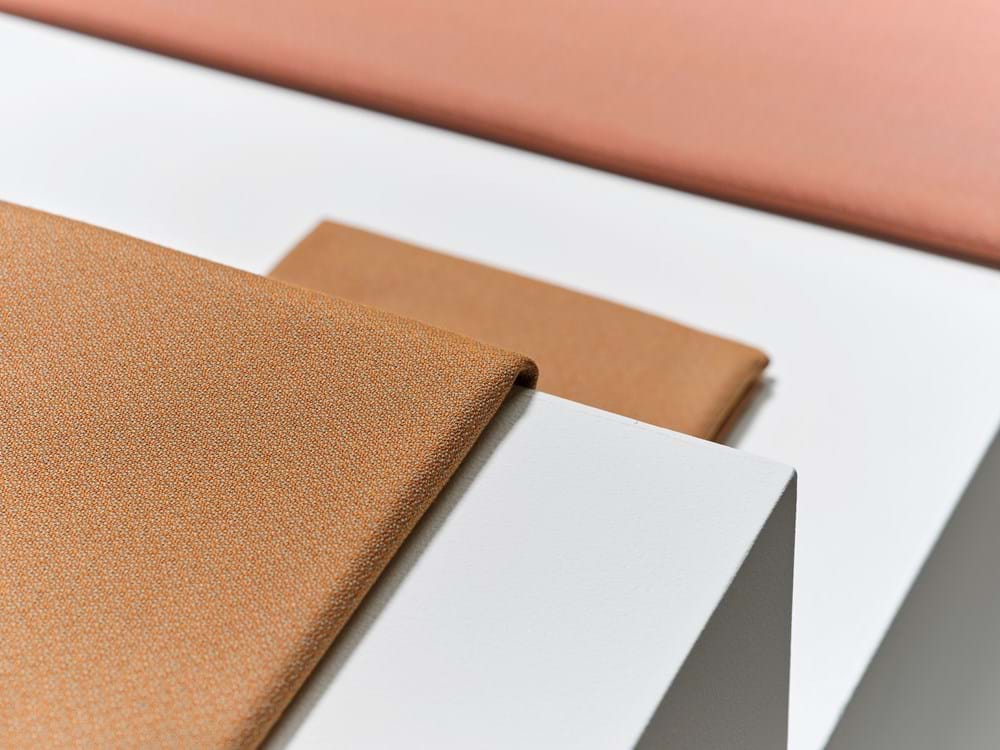 Hello
A straightforward, high-quality environmentally preferred upholstery fabric at a price to make it available to many, not just the few. Hello comes in 40 colour variations from natural steel-grey tones to stronger ochres and dark forest green. Almost monochrome from a distance, the speckled colour combinations leap into life as you approach.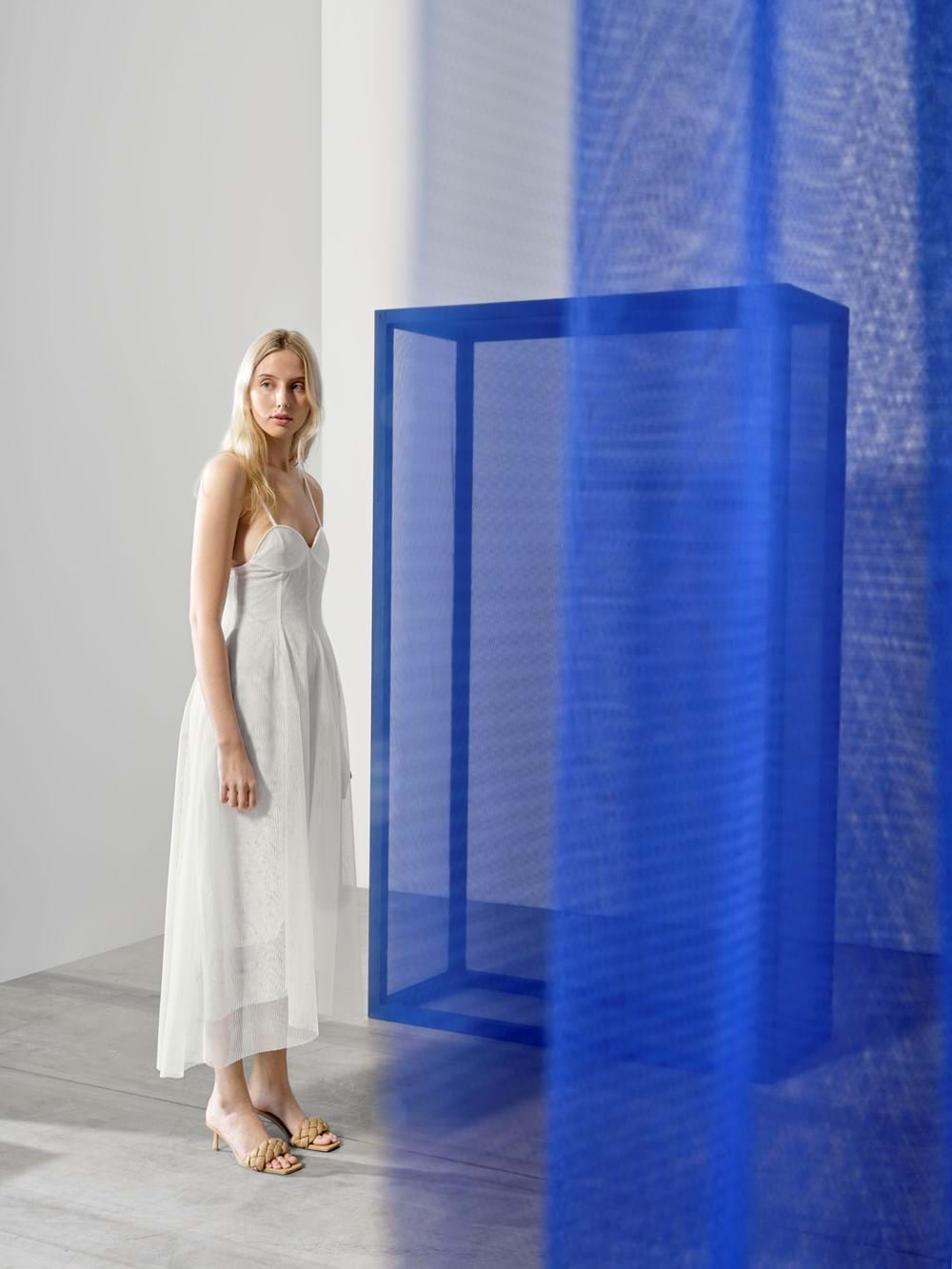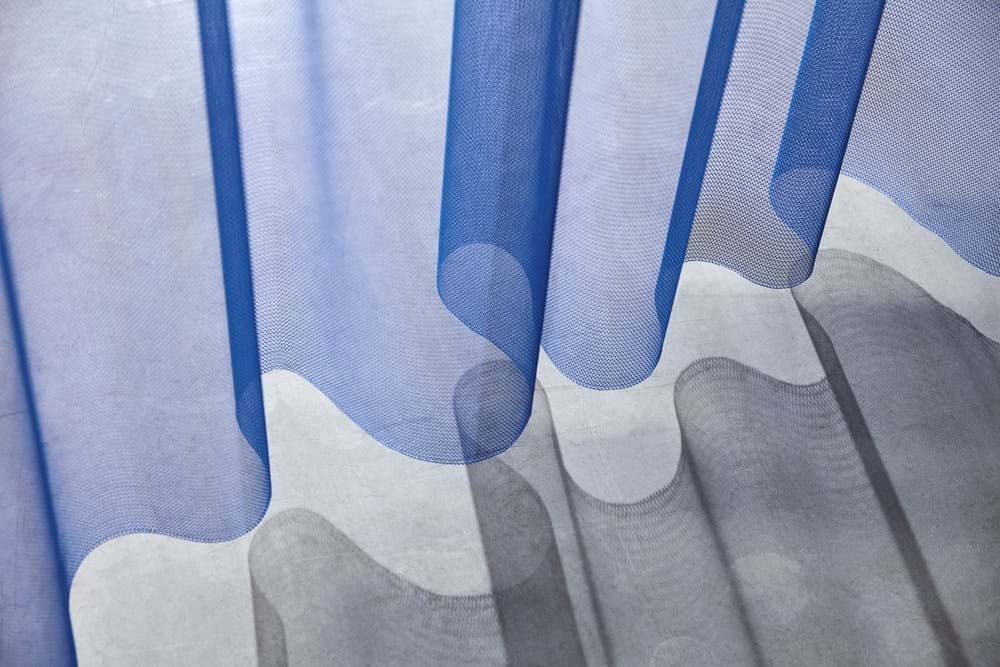 Sway
Woven curtain with a distinct finish and undulating net structure which emerges as you approach. The lightweight fabric provides a beautiful play of light while allowing you to maintain contact with everything around you.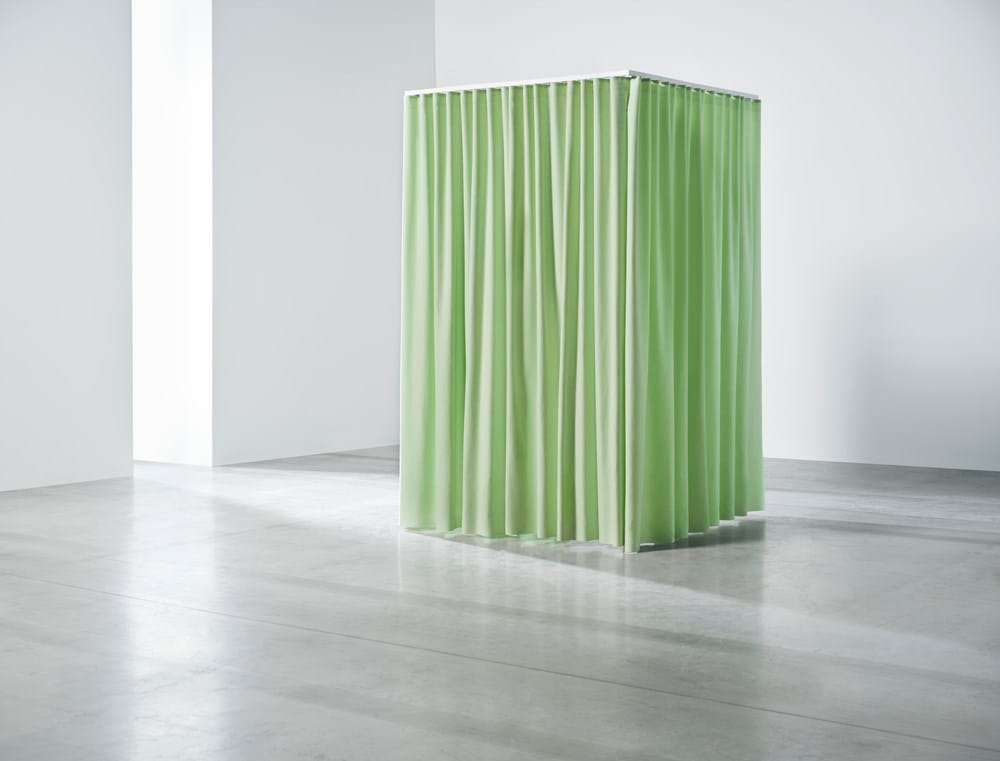 Interact
Sound-tested curtain fabric woven in a tightly checked pattern, offered as an edit of Nordic pastel tones. Interact is a bi-coloured Jacquard weave. This means that the colours really pop, giving the structure a slightly three-dimensional impression. The technique brings real depth, lustre and shimmering
life to the fabric.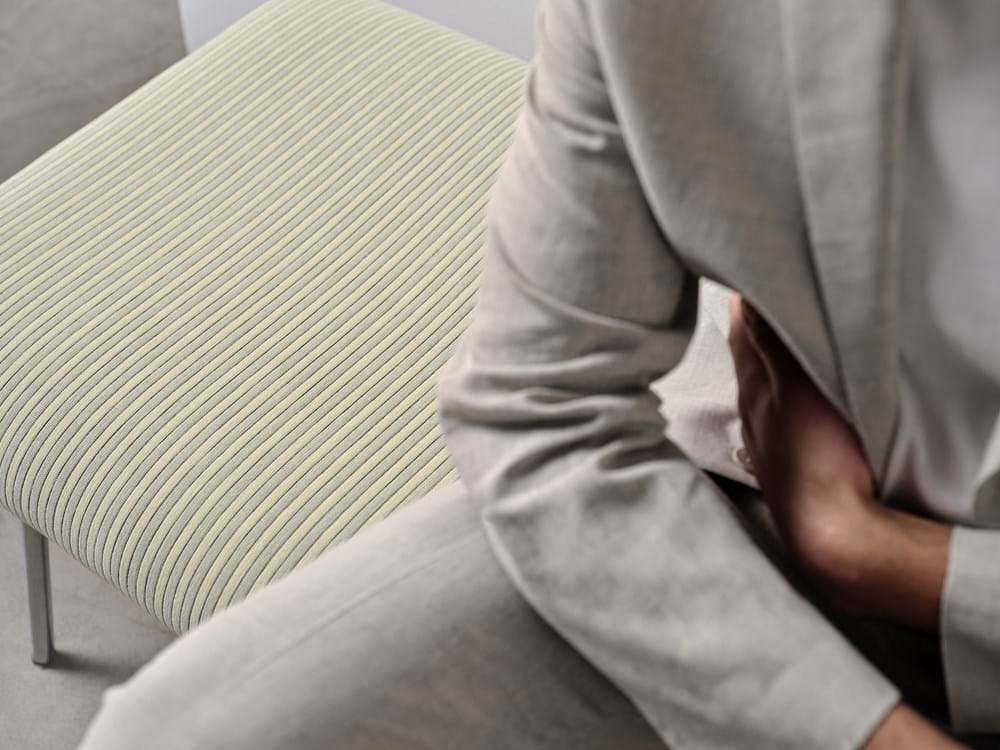 Kent
With wide stripes and fluffy chenille, Kent is a modern interpretation of classic corduroy textiles. At the same time as being robust and durable, Kent is a tactile upholstery fabric with heaps of character and a very comfortable feel.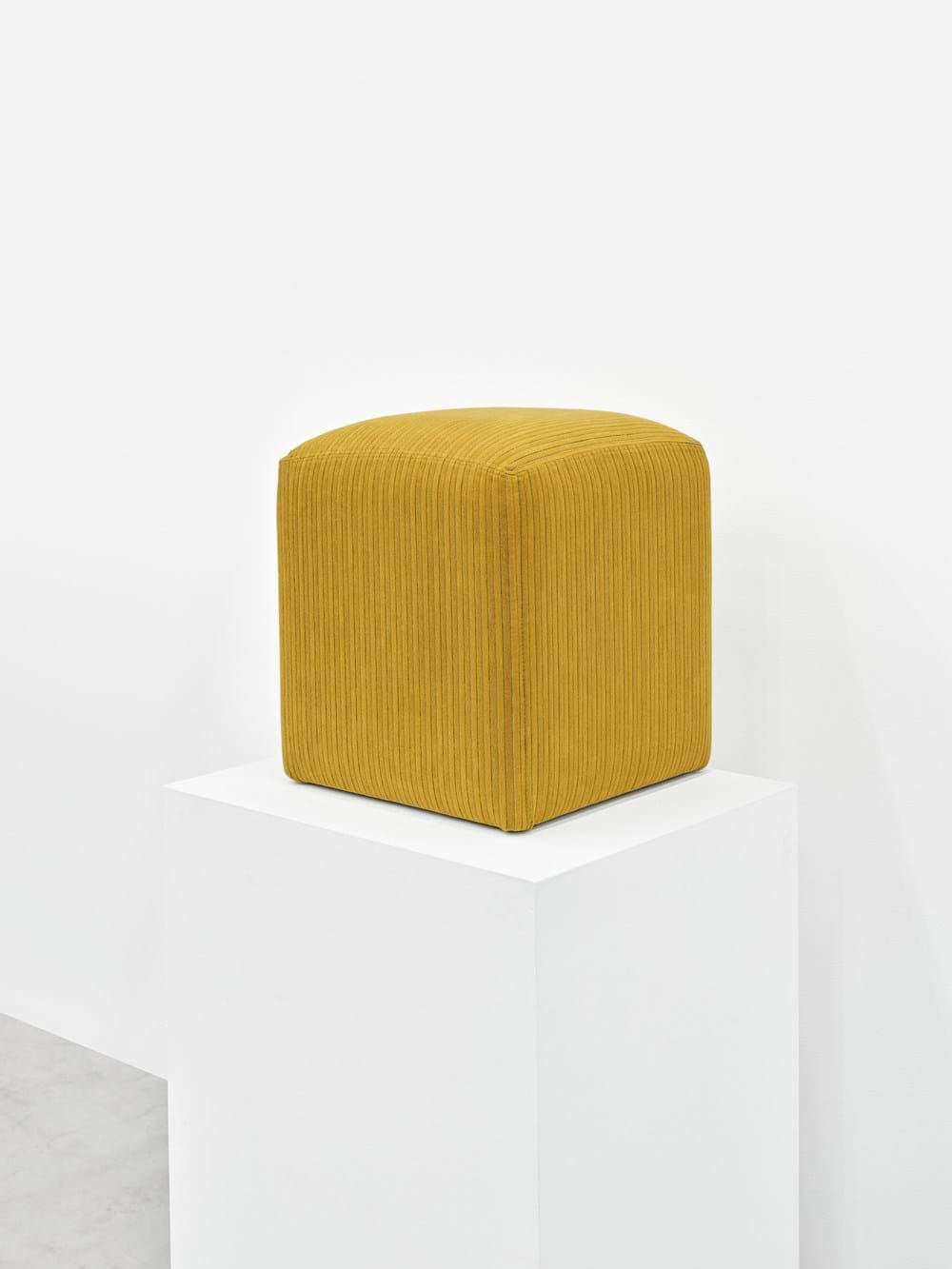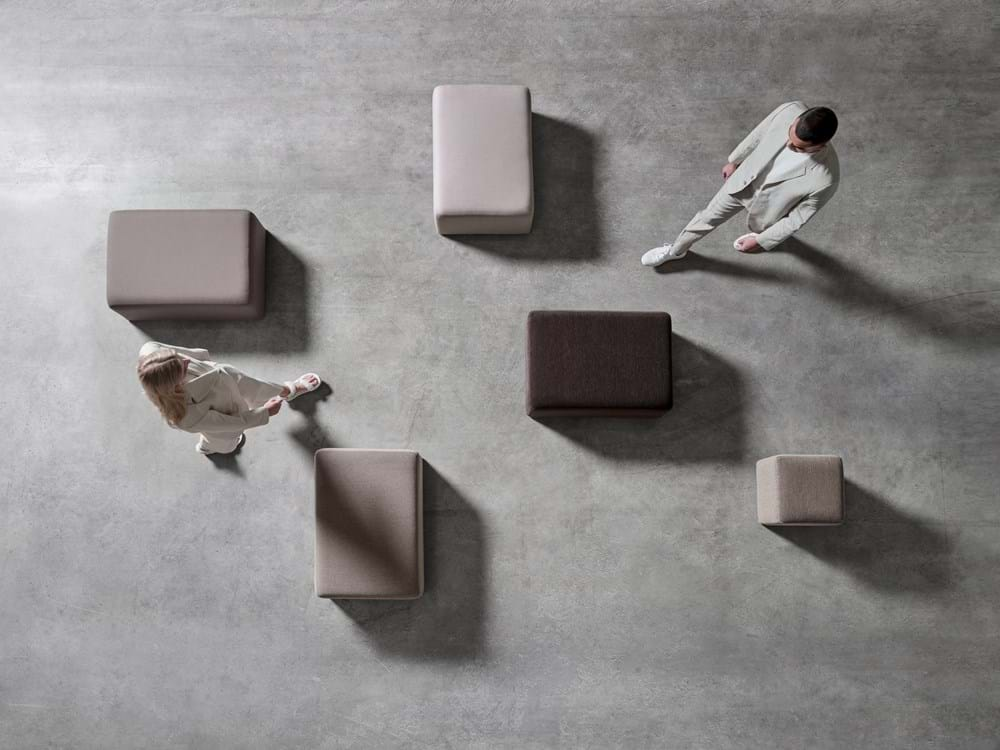 Mingel
Versatile upholstery fabric in soft, shimmering chenille. Mingel is available in 30 colours, all of which reflect the fabric's specific expression. Together they produce a subtle, friendly aura, a quality that relaxes and makes one feel well taken care of. Both the down-to-earth and contemporary tones facilitate combination with different materials.
Spring 2021
For this Spring we have created five new textiles and updated an existing fabric within the collection.
The new ranges include a modern interpretation of classic corduroy textiles, a woven hanging
fabric with an undulating net structure and a concept that takes iconic checked patterns
into the interiors of the future.