A unique thread of Swedish textile history
One hundred and twenty years before the textile company was deemed to be a barometer of the Swedish economy, our founder, Ludvig Svensson, was born. Having begun his career as a book-keeper, Ludvig was soon drawn by the powerful forces of industrialism into a world of weaving, textiles, and fabrics.
1887-1950 
The year 1887 marked the start of production and by the beginning of the 1900s, Kinna boasted an impressive textile factory with steam-powered machines.
Sweden now had its first curtain manufacturer – and a production line with mechanical looms. Ludvig's son Ivan took over the business at the end of the 1920s, and, despite the depression and the war, the company survived into the 1950s and another generation change as brothers Ivan and Sten Ludvigson assumed management.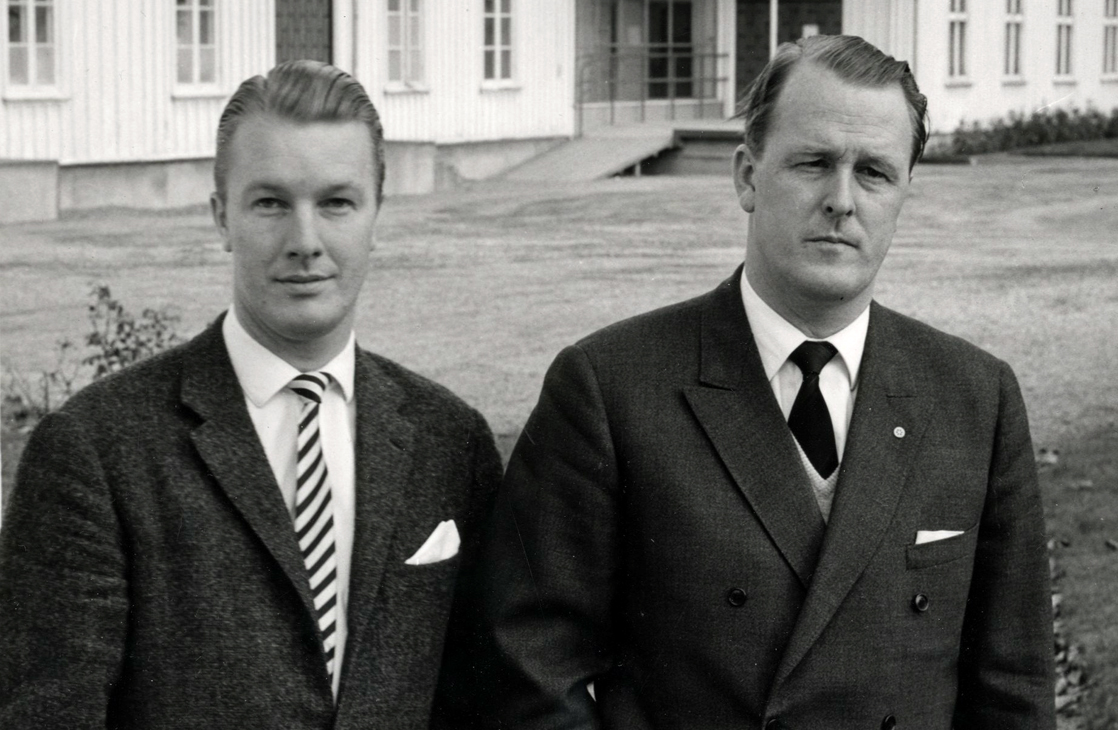 1950-1960
The business experienced major upheavals during this period, as world trade once again opened up through the formation of EFTA. The 1950s and 1960s also saw the introduction of man-made fibres such as acrylic and polyester, which the company adopted early on and learned to utilize. The company also benefited from unforeseen production possibilities when it purchased its first warp-knit machine in 1957. The customer base grew rapidly; IKEA, Åhléns, KF, Stockmanns, Marks & Spencer – everyone wanted Svensson textiles.
1970-Today
In the 1970s the company developed its first contract collections. Hard times during the energy crisis made creative minds look into new business opportunities and a whole new business area was born - fabrics that could provide shade and save energy in greenhouses were launched in the late 1970s.
"If Ludvig Svensson in Kinna is doing well, it means Sweden is doing well." Said Olof Palme, Sweden's prime minister in 1982 on a visit to the company's factory in Kinna, Sweden.
Ludvig Svensson's legacy is now being managed by the fourth generation of this family-owned textile company, over 130 years since the foundations for today's business were laid by hand in a humble rented building.