The Svensson teamwork - All for one
Svensson has all the skills it needs in-house, from research and development to design and production. We quizzed four employees about smart collaboration across departmental boundaries, and what that means in practice.
What makes Svensson unique?
Per Holgerson: Unlike our competitors we have everything under the same roof, from research and design to production...
Johanna de Ru: ...which is an enormous advantage. As a designer or product developer, you get to constantly test new ideas and develop new products. Plus, by keeping production local Svensson is both preserving and developing Swedish textile traditions and craftsmanship. There is knowledge inside these walls that is hard to find elsewhere.
Sara Sjögren: As a family business with a long history, we are always thinking long term. We are a reliable partner that takes responsibility for its products. After all, we have been in the market for 130 years.
You get to make almost all the designs yourself, and don't pull in star designers...
Eva Larsson: Textile design is very complex. You have to think about your choice of material, the texture and pattern you are looking for, and the technique you will use. It is not just a case of coming up with a design, but understanding the entire textile process. It is a huge advantage having all those skills in-house.
You also have your own lab and research department. How important is that?
Per: What immediately comes to mind is that the pace of development is so much faster. We have all the expertise we need in-house. And we can easily secure patents to protect our products.
Johanna: It fosters collaboration and interdisciplinary working. For example, as a designer you get to work alongside chemical engineers, textile engineers, mechanical engineers. And there is a lab where we can directly test abrasion value or dyes in the yarn during the development process. There are a lot of opportunities here.
Eva: We have deep technical knowledge. Just by looking at our textiles you can see the care that goes into them and the craftsmanship. The lustre of our colours is second to none.
Johanna: Plus, this exchange of knowledge between the research and design departments drives development. We are always looking ahead. How do we find solutions for recycling fibres, and how we can we make use of new materials or technologies?
You have started working more creatively interdepartmentally, like a team.
Eva: Yes! We have a number of projects right now where design and R&D are working together. It is very exciting and adds a new dimension to our work.
Development is extremely fast - what are the hottest textile trends right now?
Per: Without a doubt, the way design and function are combined in the indoor environment.
Johanna: It feels like there is a lot going on in the sport and fashion worlds, both in fibres and technical knitwear and weaving. There is a lot of inspiration to be found there.
Eva: The use of textiles in indoor environments has been declining for a long time which is a problem that we need to address. We sit on form-pressed chairs and blinds have all but replaced curtains. That contributes to a harsher climate, both physically and mentally, which is harmful in the long run. There are so many health benefits to be gained from textiles; they affect everything from our ability to concentrate to the energy level in a room.
Where do you find inspiration for your work?
Sara: You can learn a lot by visiting growers and talking to them about their needs and challenges.
Johanna: Often fashion, but also in architecture, art or music. The best ideas usually come about from struggle or failure. It's often a case of persevering and having fun while you are doing it.
Eva: You have to constantly be on the lookout for new colours and materials, and combinations. Since I work with furniture upholstery, I look a lot to fashion, where there is a clear crossover: it is about dressing a shape, seeing details, seams, and cuts. One designer I'm stuck on is Henrik Vibskov. He is always interesting, and he has the courage to do things outside the norm.
How do you know when customers' needs have changed?
Per: We visit customers regularly to get their input, and then we see that the demands placed on products are increasing all the time and that everything needs to go a bit faster than before. That's probably the biggest difference.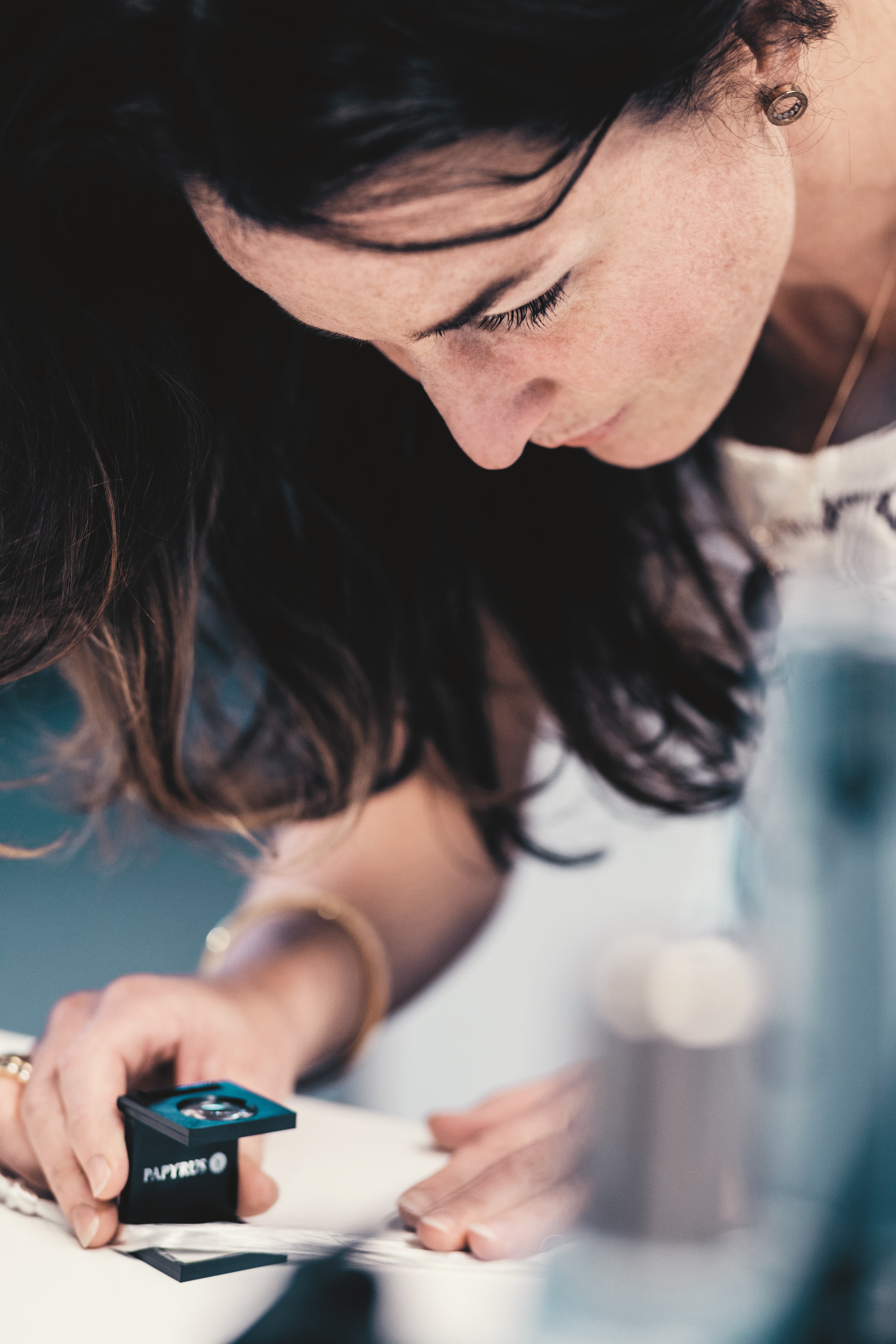 What's it like working in a small town?
Johanna: As an ex-Stockholmer, you notice that there is a completely different atmosphere here. I enjoy the countryside and I ride horses and walk a lot in the woods, something that makes me happy and calm. In Stockholm, I mostly rode the metro.
Per: There are pros and cons with everything, but you get that special family feeling when everyone knows everyone.