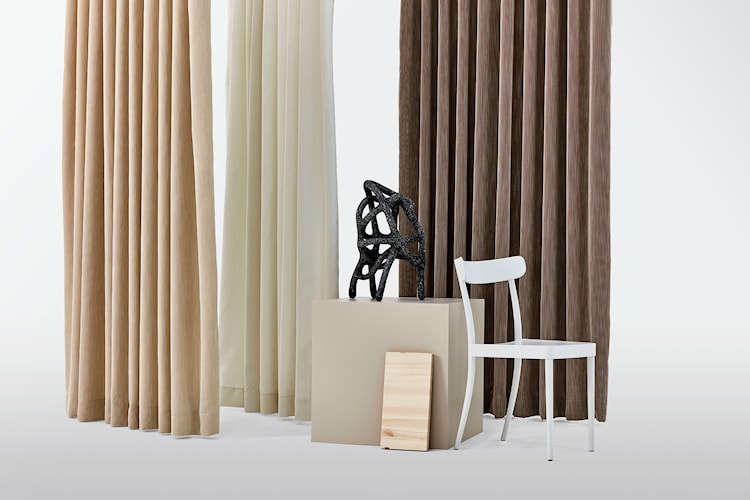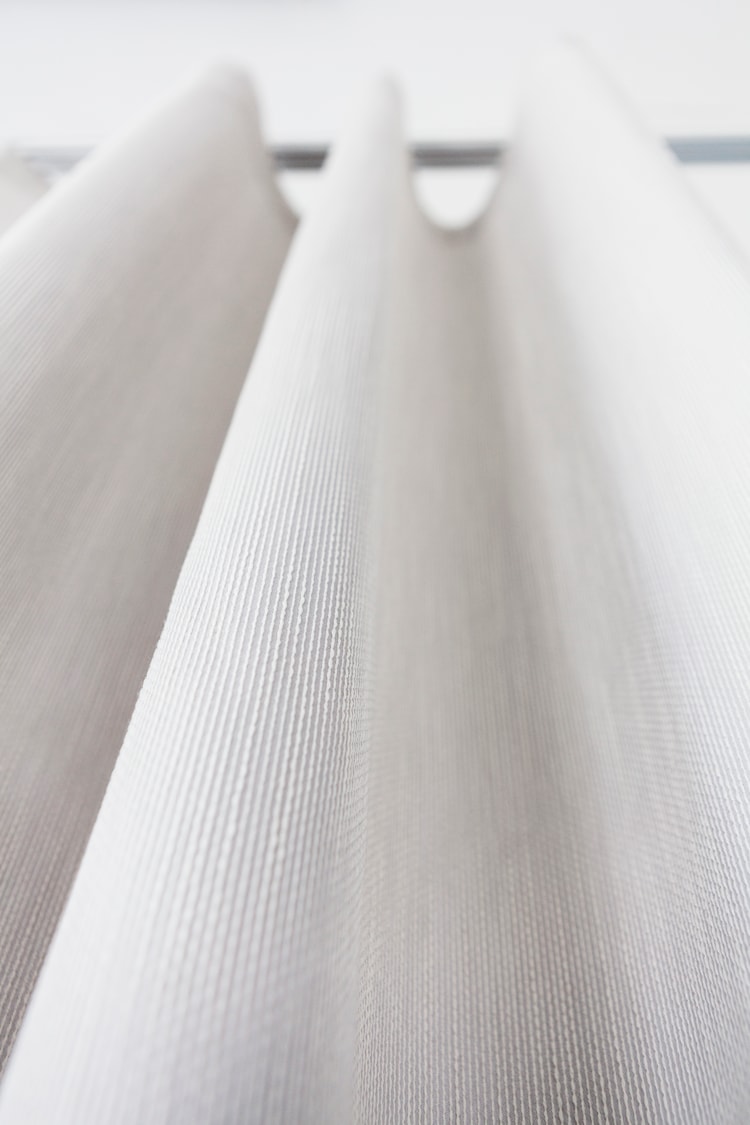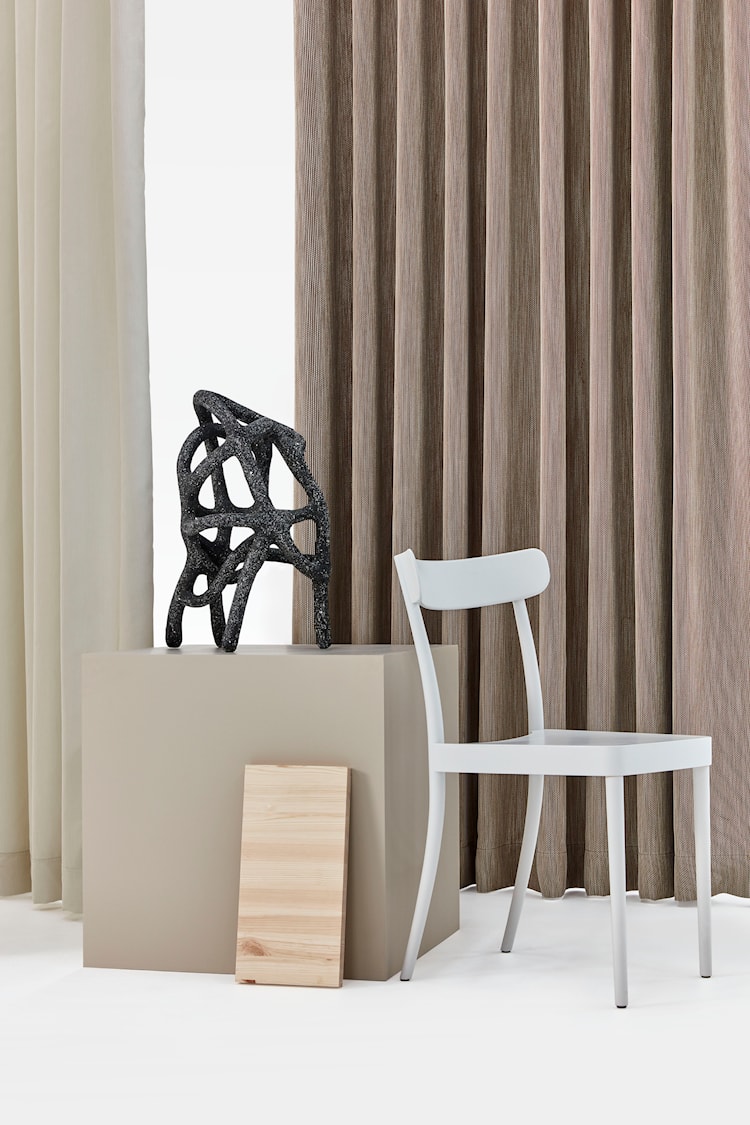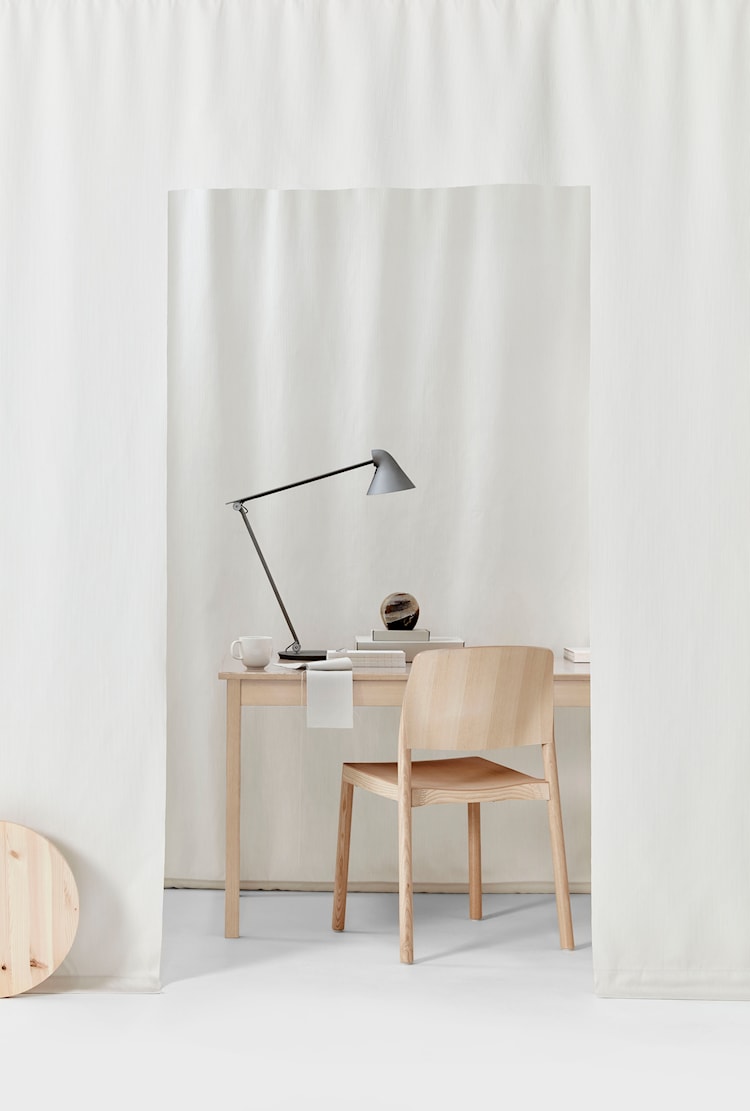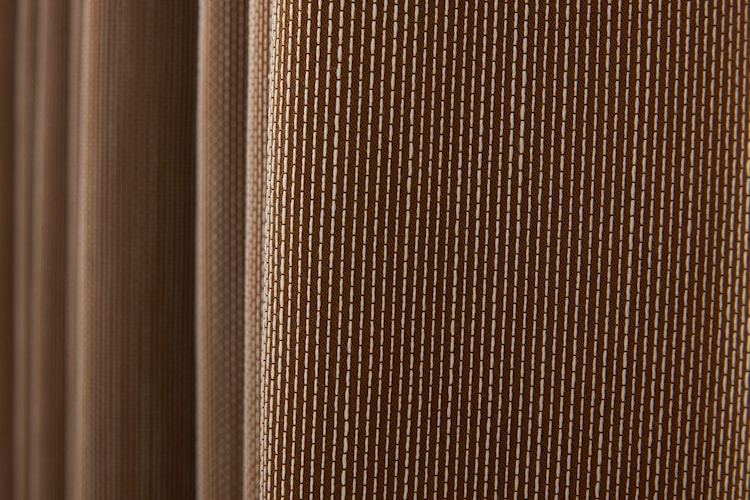 TWIN
Twin is a monochrome dimout with minimal light transmission and a really good sound transmission class. A densely woven curtain with an impressive drop and a beautiful drape that works just as well in front of the window or to create extra spaces within the room.
The dimout effect and sound absorption are just a few of the features of Twin. The curtain is woven with three meters width so that it can be hung infinitely without seams. In addition, the stitch-like pattern has different effects depending on whether you choose to hang Twin vertically or horizontally.

Twin is manufactured in flameretardant Trevira CS to meet the high demands that need to be met in public environments. We design and manufacture our fabrics from scratch - from idea to finished product. The same also goes for our colour scales.

Twin is available in 11 colours with classic elegance that is so easy to coordinate with other collections.
Specifications
Horizontal Stripe

Acoustics
Measurement of sound absorption in a reverberation room: EN ISO 354:2003. Ration of sound absorption  EN ISO 11654:1997: αw  = 0,85
Class B
Flame retardancy
Flame retardant according to:
- BS 5867-2, Type B
- DIN 4102-1 B1
- IMO FTP Code 2010: Part 7
- NFP 92-503-507, M1
- EN 13773, Class 1
- EN 13501-1, B-s1, d0
- UNI 8456 / 8457
- NFPA 701
Color fastness
Against dry rubbing according to EN ISO 105-X12:
4 (Scale 1-5)
Against light according to EN ISO 105-B02
5-7 (Scale 1-8)
Against wet rubbing according to EN ISO 105-X12:
3 (Scale 1-5)
Care instructions