Unexpected colour combinations give Dia upholstery fabric a strong character. With Dia we add a new dimension to our upholstery collection.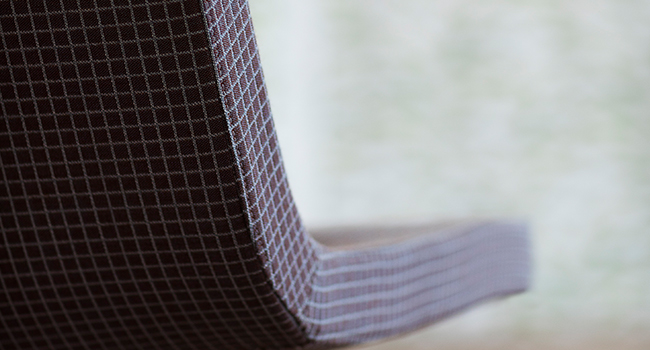 A small, classic graph check constructed at the point where the lines cross. How to describe the pattern of Dia? 
Woven in wool, each colour combination consists of three colours. Together they create a modern graphic design that is both expressive and comfortable. With the Bouclè knit, the panel pattern also has a marbled effect.
Fabrics with a lively surface
"Creating colours this way enhances the appearance, and it's also very exciting. It's often the unexpected combinations that create the best results. Cool colour combinations in Dia, where turquoise meets camel, or orange is mixed with lime, give the surface life," says designer Eva Larsson.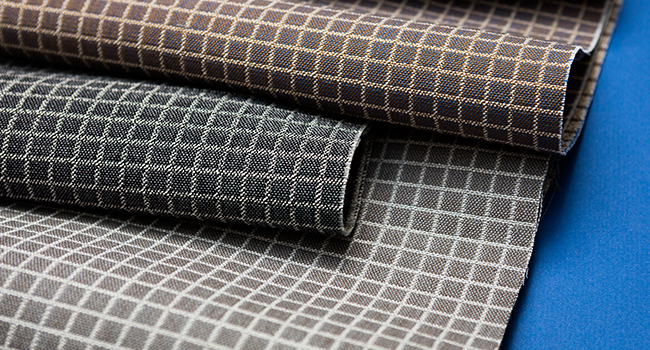 Inspired by men's fashion
Eva Larsson got the inspiration for Dia from classic men's tailoring. With many small details, she has created a modern expression that brings elegance and tranquillity to any environment. 
"With Dia you can easily enhance and transform an interior. The fabric provides a beautiful base and it is easy to work with on all types of furniture," she says.
Soft and contemporary colour scheme
With a modern palette of 14 beautiful shades, Dia is easy to combine with other furniture and curtain fabrics within Svensson"s collection.