"Volvo uses carefully selected Swedish design in its Volvo Estate concept car to emphasise that it is a Swedish car. We are of course absolutely delighted that their design team chose to work with us," says Eva Larsson, a designer in Ludvig Svensson's design department.
The Volvo Estate concept car, shown recently in Geneva, has attracted considerable attention. Particularly for its carefully considered interior. This is where Ludvig Svensson comes into the picture. Volvo's design team approached Ludvig Svensson in early May 2013, looking for a fabric with a strongly Swedish design idiom for the seat upholstery and other details.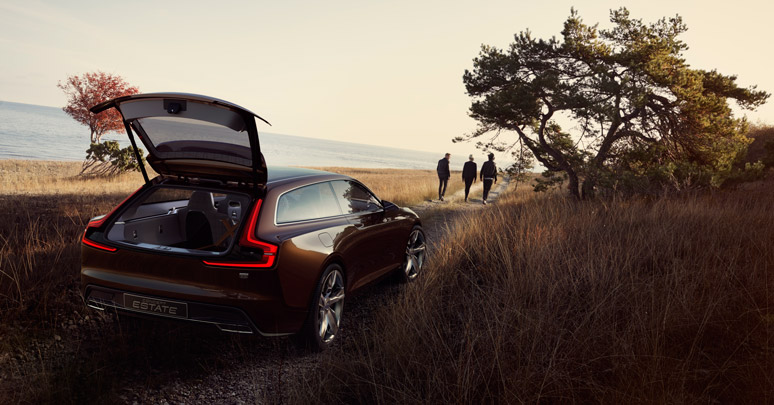 "When their designers visited us, they were very impressed and inspired by the Svensson range. After a painstaking selection process, they chose our upholstery fabric Ink," says Eva Larsson, who designed the fabric. Eva says that they have had continuous contact with Volvo's design team over the years. For a design department, it is important to establish this type of partnership and knowledge sharing. Even if it does not always lead to actual projects, it is important for maintaining the high level of the work at Ludvig Svensson.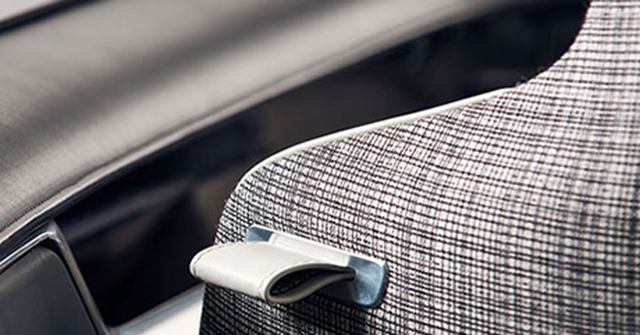 "When you look at the other Swedish brands that Volvo has chosen to work with – the crystal gear stick knob from Orrefors/Kosta Boda, carpeting from Kasthall, and rainwear beneath the boot luggage area from Sweden's Stutterheim Raincoats – you can understand how Volvo is really striving to achieve a Scandinavian design idiom," says Eva Larsson. Lars Kjellin, Design Director at Ludvig Svensson, thinks the reason behind the choice of Ludvig Svensson and the Svensson brand was the company's ability to combine quality and high functionality with the best in design.
"Volvo's head of design, Thomas Ingenlath, has made it clear in the press that Volvo wants a connection with its Swedish design history. And that is where the balance and harmony between function and beauty are important signifiers of identity," concludes Lars Kjellin.