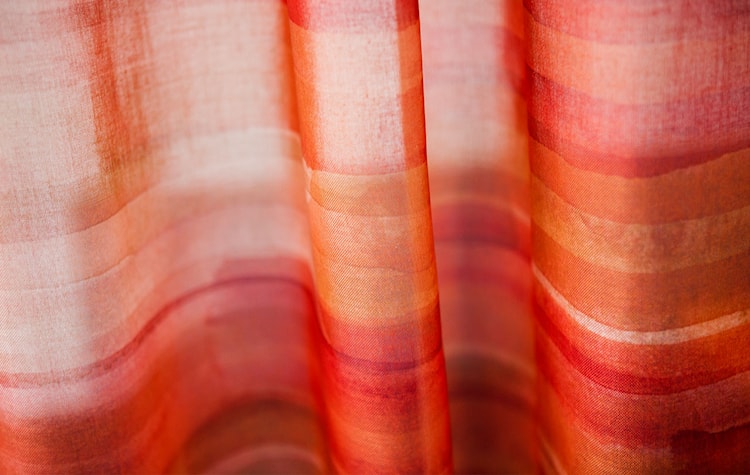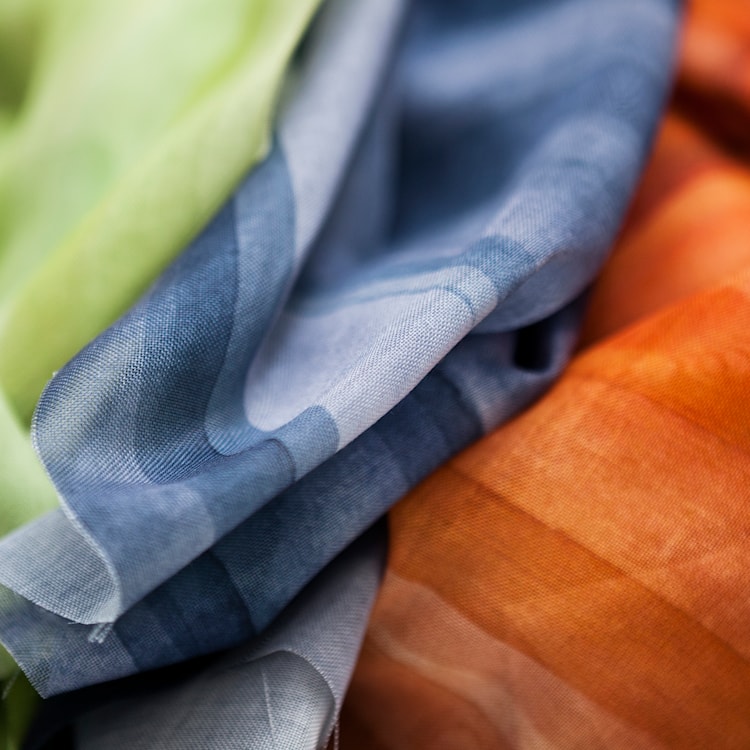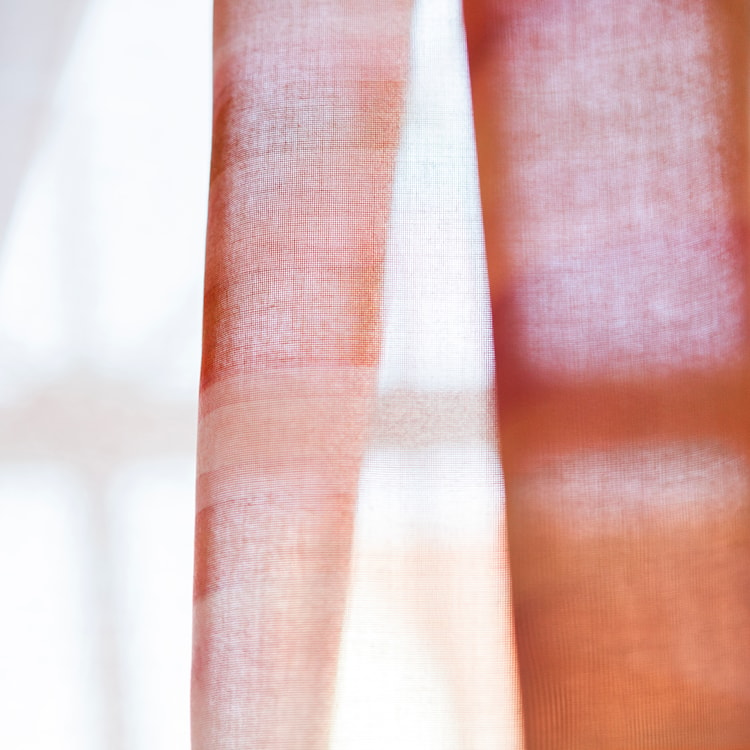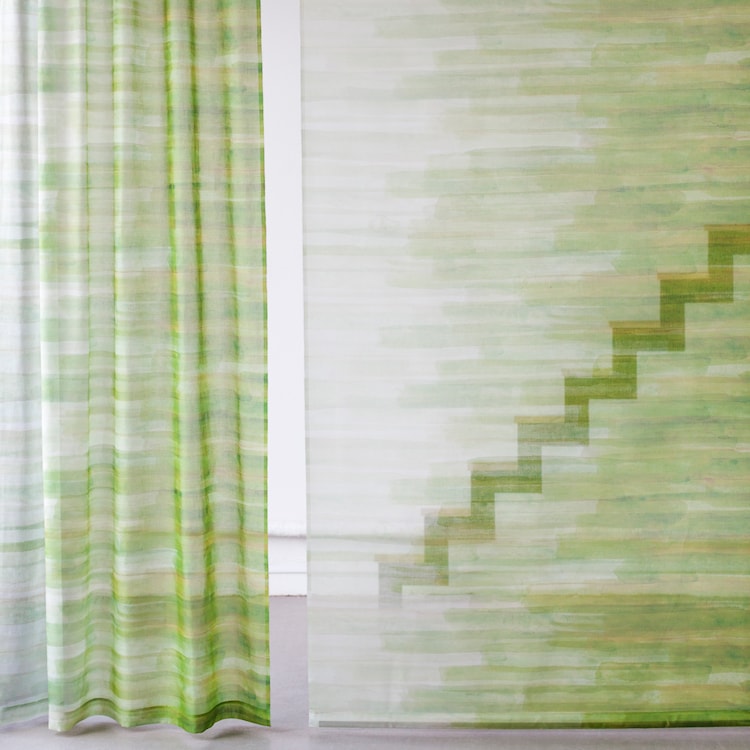 KIRI
Fog moving across the water on a summer evening. That's the image the designer Aoi Yoshizawa wanted to capture with the pattern of the curtain Kiri. She got the inspiration for Kiri, which just means 'fog' in Japanese, in a rowboat on a lake in Finland. With large brush strokes, the pattern fades gradually over the fabric, giving it both a poetic and mysterious feeling. When the fabric is hung in its full width, you have a work of art in itself. Kiri is printed on Mint, a transparent fabric that features beautiful effects when the light changes outside the window. Kiri is available in ten shades. The range of colours – which goes from subdued shades to bright colours – is designed to work with the other curtains in the Mint collection.
Specifications
Acoustics
Measurement of sound absorption in a reverberation room: EN ISO 354:2003
Ration of sound absorption EN ISO 11654:1997: αw = 0,15, Class E

The measured fabric is Mint, on which Kiri is printed.
Flame retardancy
Flame retardant according to:
- BS 5867, Part 2
- DIN 4102 B1
- EN 13773, Class 1
- IMO FTP Code 2010: Part 7
- NFP 92-503-507, M1
- EN 13501-1, B-s1, d0
- UNI 8456 / 8457
- NFPA 701
Color fastness
Against dry rubbing according to EN ISO 105-X12:
4 (Scale 1-5)
Against light according to EN ISO 105-B02
5-7 (Scale 1-8)
Against washing according to EN ISO 105-C06
4-5 (Scale 1-5)
Against wet rubbing according to EN ISO 105-X12:
3 (Scale 1-5)
Care instructions