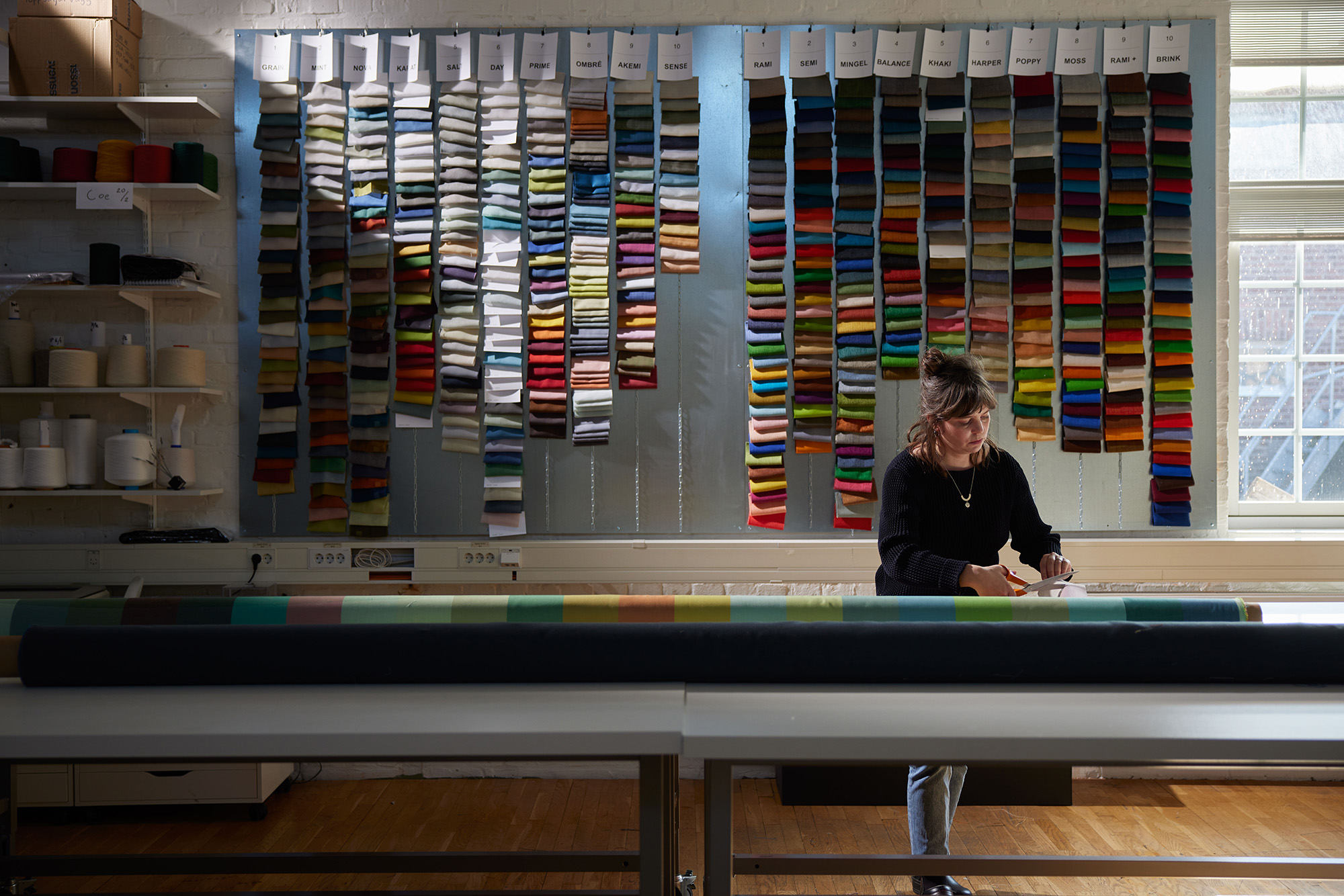 The design process according to Svensson
The design team's work process is about developing textile solutions in a concious and innovative way, where both aesthetic and functional requirements are included. It's all about adopting the end user's perspective and also making sure that the textiles are produced with as little consumption of energy, water and chemicals as possible.
It is well known that our physical surroundings affect how we feel and perform. But without knowledge and the right solutions, an incorrectly composed interior can affect our stress levels and make us less productive. The design process at Svensson involves adopting the user's perspective and developing solutions that meet the needs of the market.
Textile solutions
Textiles from Svensson should not only be beautiful to look at. They must offer the right functionality, such as the ability to create a good acoustic environment and regulate natural light. By improving our public indoor environment, we also feel better. Something that is becoming increasingly important as we spend large parts of our days indoors.
Svensson's design team devotes a lot of time to developing the textile process, and is working closely together with R&D. It's about more than just creating a design. Having a broad knowledge of material selection and a good grasp of what technology to use has a huge impact on the end result. The fact that all this collective knowledge already resides in-house is a big advantage.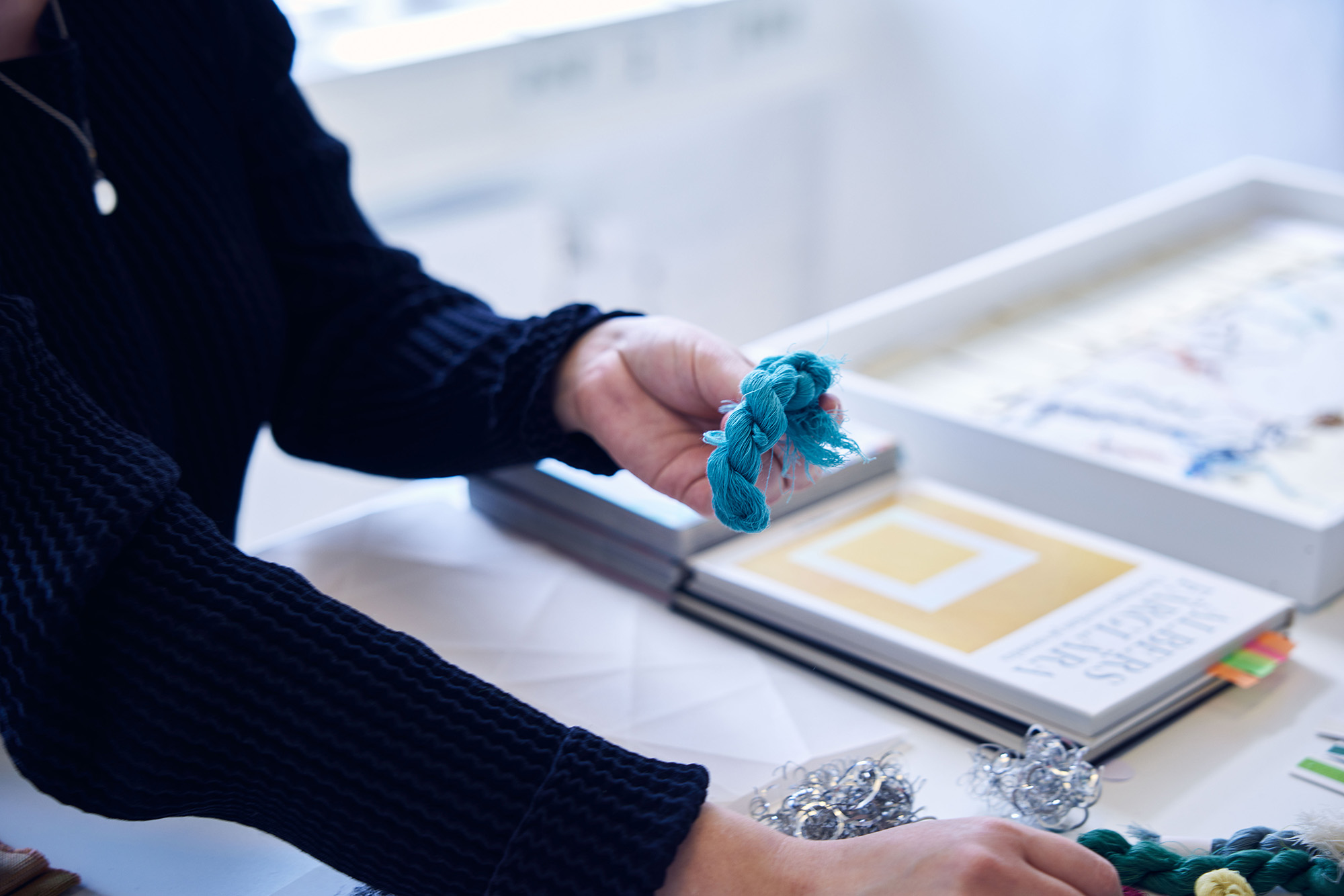 New times and new needs
To understand what needs to be designed, we must first understand who we are designing for. New textiles are launched twice a year, partly based on needs and partly to complement the existing collection. In order to discover new opportunities, an ongoing dialogue with customers and a deep understanding of their needs is required. But just as important as listening, is also to be anticipatory and see which trends can be created on our own.
Being pioneers in the development of new textiles is only part of the recipe for success. Taking responsibility for the environment is a given part of the design process. Svensson's ambition is that all textiles produced should come to use. Therefore, our textiles are designed to meet the requirements for public environments, and withstand many years of use. All our interior textiles are certified in accordance with relevant environmental labels, such as OEKOTEX and EU Eco Label.