Our ambition is to ensure that all the material we produce comes to good use.
Our collaboration with The Loop Factory and BAUX, means that edge remnants from our production have found a new life.
BAUX produces acoustic products on the basis of the tenet that building materials can simultaneously be sustainable, functional and beautiful. Through The Loop Factory innovation hub, they found that edge strips from our weaving process were available. By using fully traceable materials, whose properties remain unchanged by use, the resultant product is both durable and functional and features beautiful shifts of colour.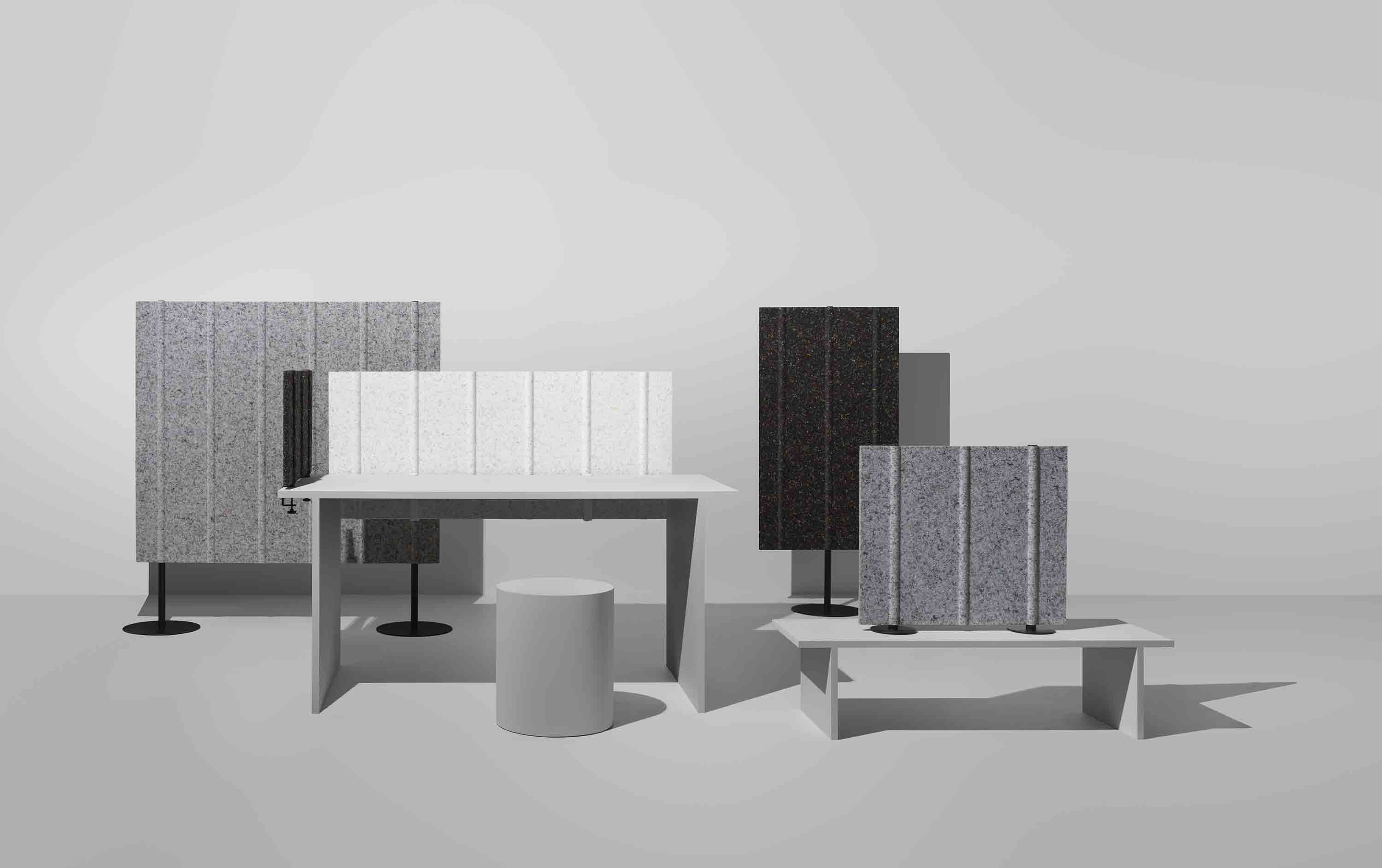 The product BAUX developed, a sound absorbent screen for office environments, is called BAUX Acoustic Felt. The screens consist of 100% polyester-based textile from our factory, dyed in a closed process. The various coloured fibres are sorted into three different palettes, all of which achieve an individual identity through the natural variation of colour and source material. By then producing standardised sheets, remnants are kept to an absolute minimum. Each sheet is subsequently divided into smaller pieces to meet all the varying demands of design, function and decorative needs.
In step with increasing awareness of sustainability, not only is there a completely different level of interest in circular raw materials, but questions about when a material should be classified as waste have also arisen. This has created the conditions for finding value chains from which every segment of the chain benefits. BAUX Acoustic Felt is a next-generation textile, and we are very happy to be part of yet another loop.