When Svedbergs planned the launch of their Langfoss bathroom concept, inspired by the highest waterfall in Norway, they wanted at the same time to make it easy to create a cosy, personal and renewable look in the bathroom. The answer was to complement the minimalistic shower wall with our tactile textile, Salt. In April 2021, the bathroom concept was declared the winner of the prestigious Red Dot Award for its product design.
Today, Svedbergs is the foremost manufacturer of bathroom furnishings in the Nordic region. All products are produced with a focus on care and the environment. Langfoss was launched in 2021 with a vision of creating a greater sense of cosiness in the bathroom and of combining high-quality, sustainable materials with smart functions and a timeless, minimalistic design language in order to achieve a luxurious hotel-like feeling. Svedbergs achieved this in several ways, such as by adding the Salt textile to the outside of the shower wall. The thin, graphic profiles provide a modern and stylish look, while the wave-shaped textile makes a spectacular impression and helps create an exclusive, cosy feeling. At the same time, it creates the possibility of constant change. Pull the fabric to the side to expose your spa products, for example, or pull it all the way around if you prefer to shower in peace. Swapping out the fabric to get a completely new look is also super easy.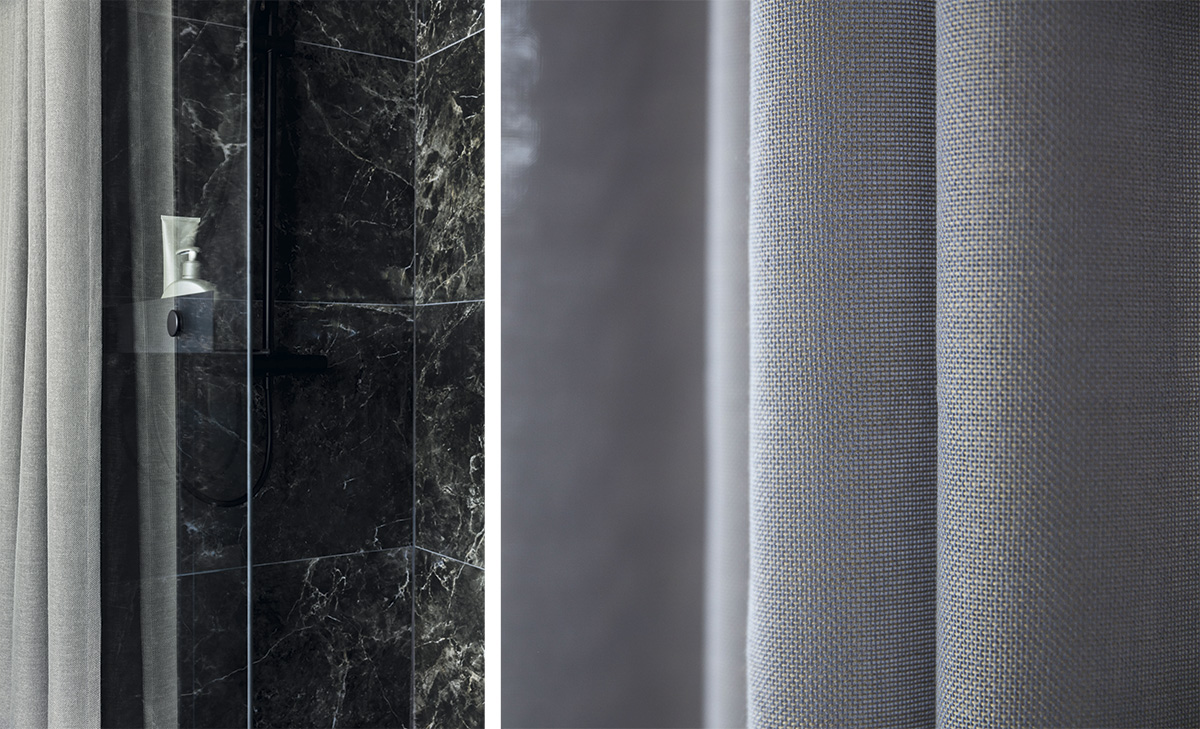 Salt is a stylish, woven curtain with a living surface. The colour pallette covers 30 understated grey tones, with splashes of aubergine and orange. A timeless texture with a beautiful heavy drape, where the discreet lustre and tactile material of the fabric evoke a sense of old-time linen textiles.
In April 2021, Langfoss was declared the winner in the Product Design category at the Red Dot Awards, a global competition that has been running since 1954 and which gives winners an internationally recognised seal of approval. What's new is the textile connected directly to the shower area, as well as the possibility of swapping out the fabrics by hand. The textile also improves the acoustics of the room.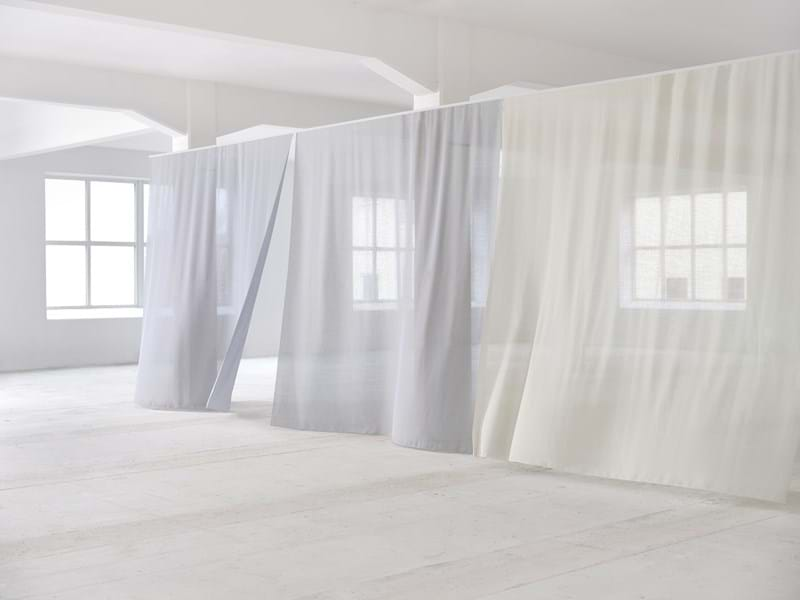 Salt
Salt is a stylish, woven base curtain with a vibrant surface, matte but with a subtle shimmer like salt-stained cliffs reflecting in the sunlight. The curtain creates an unrefined and honest feel in the space with a classic Scandinavian look and style.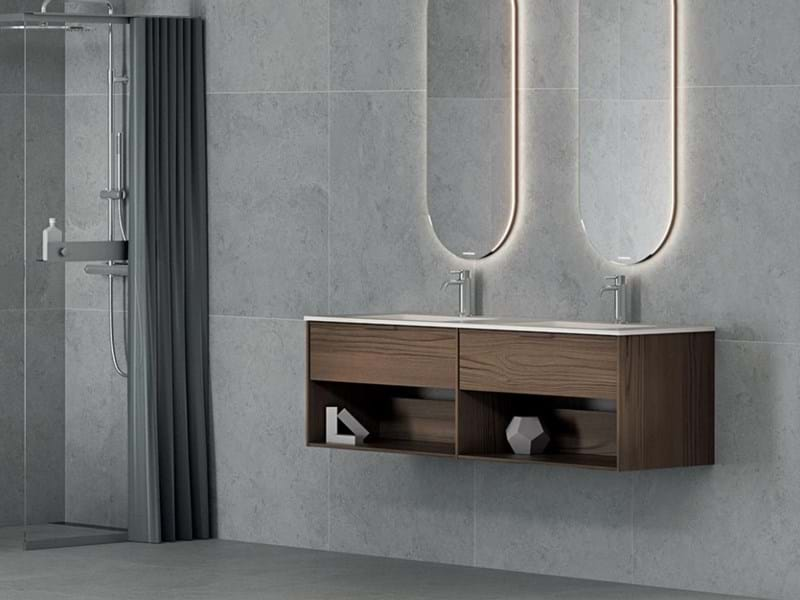 Langfoss
Thin, graphic profiles give a minimalist and stylish expression. The wave-shaped textile stands for the spectacular, at the same time it contributes to an exclusive and cozy feeling.