Dimout - creating a comfortable indoor environment
Creating a comfortable indoor environment often means controlling the incoming light. An excellent way to do this is to use a dimout textile. More desirable than a complete blackout of light a dimout curtain offers a softer atmosphere. Unlike blackout textiles, which cut out all light penetration, a dimout allows just the right amount of light to filter through. This also makes dimout textiles the perfect choice when it comes to screening or shaping the space inside a room.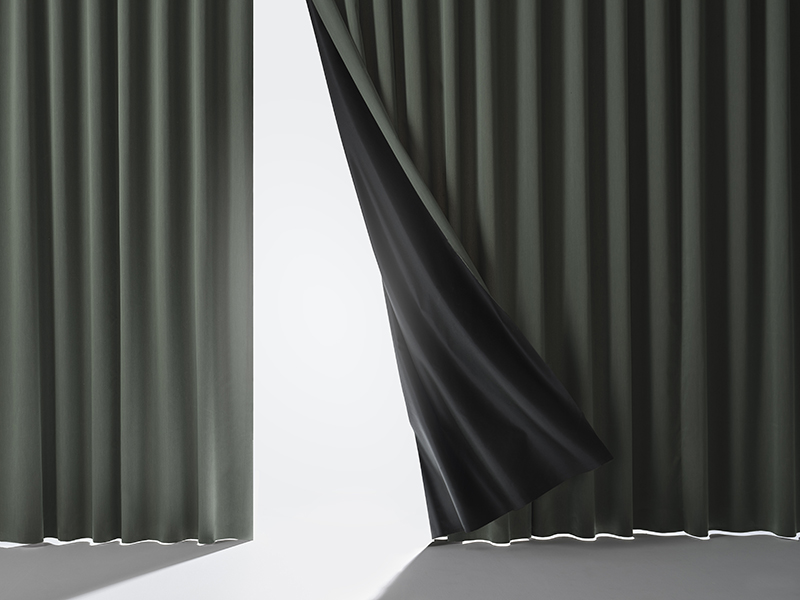 The function of a textile depends, among other things, on the material and weaving technique. When making a dim-out fabric, it is common practice to triple weave with a black warp in order to stop light on its way through. Put simply, a dimout textile is a light regulating product that retains the soft, flexible feel of a fabric.

In order to test and determine the degree of dimming, light is shone at the product and the transmitted light is measured. The resulting transmission value then defines the classification. Both the transmission values and the purely visual effect of how the light passes the product are affected by the colour of the material. The darker the product, the more light is absorbed by the material, the lower the rate of transmission and the higher the classification achieved. Thus the choice of colour, material and technique all play a role in the degree of light transmission.