From train seats to trainers
A double working life for Svensson´s fabrics
After a life spent on commuter trains, trams, and buses, anyone would want a bit of peace and quiet. But for Svensson's textiles, the end of life on public transport is the beginning of another life. As sneakers. After one of the toughest assignments fabrics can have, they end up becoming shoes.
Resole is the name of the sneaker brand that uses Svensson's fabrics from public transport in Stockholm, Malmö and Gothenburg to create stylish shoes with a bold character of local patriotism. In Stockholm, for example, the durable fabrics are decorated with Lasse Åberg's well-known patterns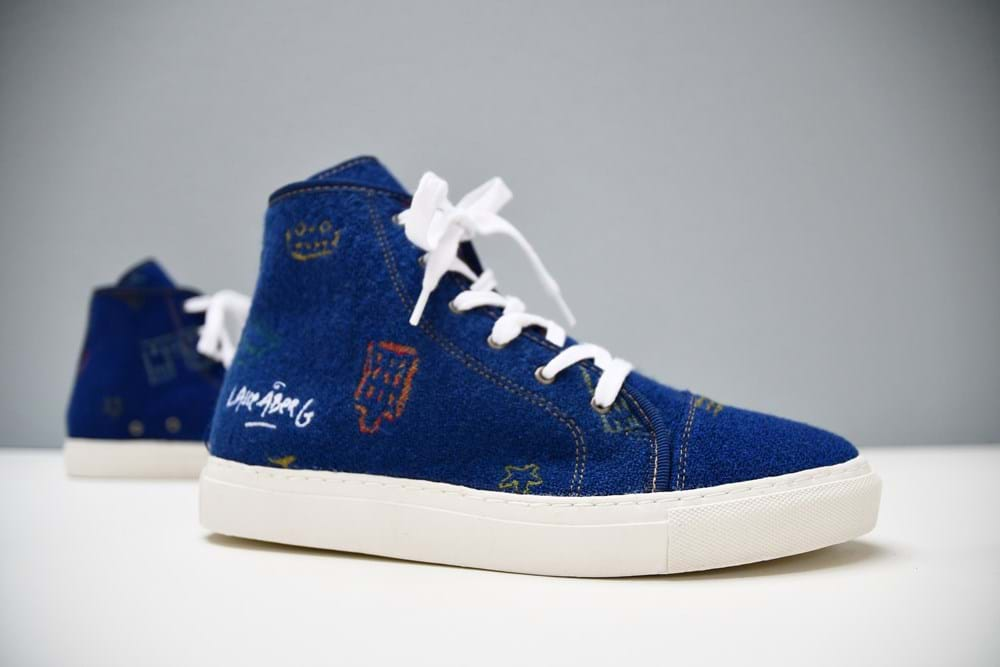 Reuse as a business model
Milena and John Pramgård are the brains behind Resole and the idea for the sneakers. John tells us how it all began:
- We wanted to do something ourselves. Something of our own. Something with a positive effect on the environment. And since we both have a genuine interest in shoes, we started researching which recycled materials we should use to make sneakers. Then we noticed the bus seats in Malmö, where we live, and both thought the fabrics were really bold.
Milena and John then simply mailed the CEO of Skånetrafiken and started trying to work out whether there was some way to get hold of the used fabrics. And the response from Skånetrafiken was positive, from everyone involved. It took time, of course, to gnaw through all the red tape, but in the end we'd gone through all the relevant authorities and been given final approval to use the fabrics.
Real durability means that a lot of material can be reused
John and Milena started the company and the brand, Resole, found partners who could take care of and clean the used fabrics, and found a shoe manufacturer in Portugal who could sew the shoes. Now things have moved on, and some time ago they also brought out Stockholm and Gothenburg versions. And large amounts of the fabrics are actually usable. John adds:
- We can't use pieces with too much graffiti, or that are broken, or ones with chewing gum that we can't remove. But a big part of every seat can be used. The fabrics are really durable!
Now we're part of a worldwide sustainability movement! John mentions companies such as one in Africa that makes sneakers from cement bags, and one that uses abandoned fishing nets left floating in the ocean to make sneakers. A third company he's heard about uses PET bottles to make shoelaces.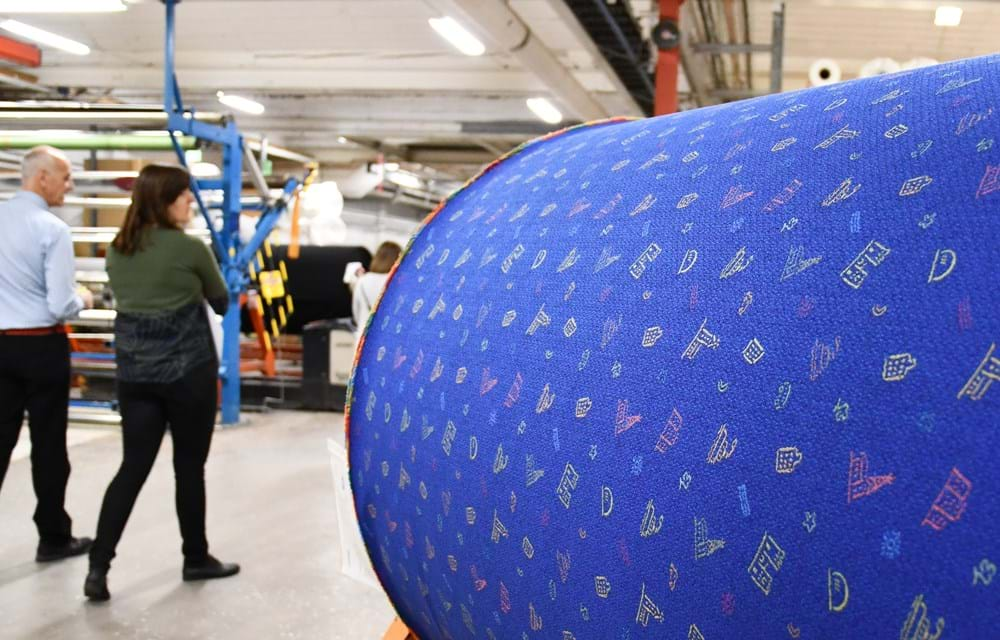 Longer life than we expected
Resole is a good example of an unexpected effect of Svensson's sustainability vision. When we design and manufacture our woven materials, our ambition is for them to be used for many years to come. So we feel an extra pride when they can live on even longer than we expected. Furthermore, Svensson's fabrics are eco-certified and don't contain any brominated flame retardants, for example, which are found in other textiles, especially in public transport. Which is good to know when you're commuting on the train, or sticking your feet into a pair of trainers with the unmistakable Stockholm motif on them.