Elementa and Kontur offer endless pattern. With exciting colour combinations the curtains give any room new dimensions.
Elementa and Kontur is a design concept where a monochromatic pattern has been transformed into a beautiful double-sided jacquard. The pattern makes each fabric shimmer and the graphic expression is reminiscent of modern lamp design. With Elementa the pattern hovers over the entire width of the fabric, with Kontur small shapes emerge from the fabric.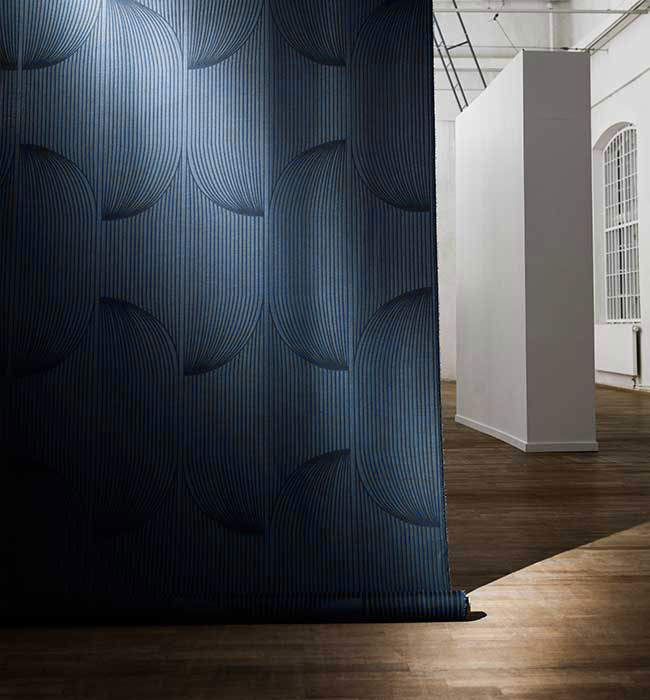 Design with a graphic expression
Both curtains are the result of a collaboration between Studio Kelkka in Finland and Svensson in Kinna. The patterns were created by Kirsi Sundell, while the colour scheme and quality was designed by Inger Högberg, designer at Svensson. "Elementa and Kontur add an exciting pattern accent to our collection. The double-sided pattern is both soft and dynamic," says Inger Högberg.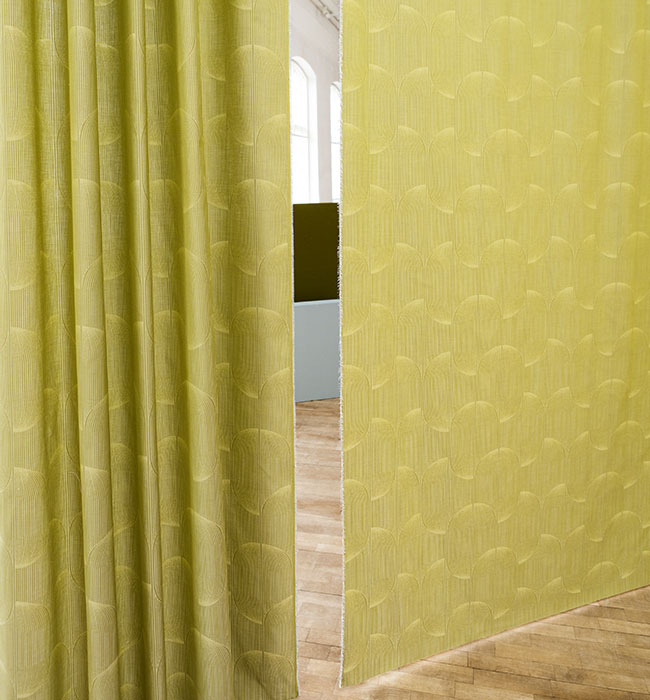 Light offers unexpected depth
Through their design and weight Elementa and Kontur have a beautiful fall. With draping and light penetration the pattern also has an unexpected depth that gives the experience new dimensions. The fabric being double-sided creates many possibilities. The fabrics meet the stringent flammability requirements of the contract market both in the UK and internationally.
Elementa is available in six colour combinations that range from stylish white to deep green and sophisticated gray. Kontur is available in seven colours, from light tones in white and yellow to shimmering copper and dark gray.