Expressive flowers in beautiful colours create dynamics and depth. Like a delicate watercolour painting the Sumire drapery fabric adds a new dimension to any room.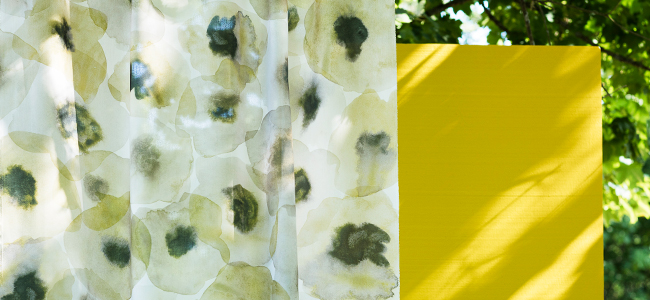 "When I created Sumire, I thought of the small violets that bloom every spring in Japan. The fabric was also named after them," explained designer Aoi Yoshizawa.
Patterns with many hues
The Sumire drapery is like a watercolour painting without beginning or end. The colours flow into each other to create a flowery pattern that is both modern and delicate. Sumire is easy to use and the many hues in each colourway allows the fabric to fit into most schemes.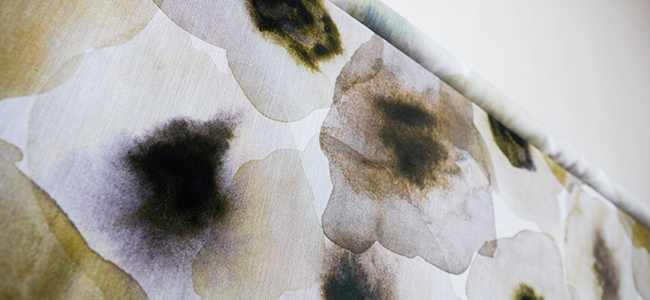 Creates beautiful light
Sumire is printed on Karat, a popular Svensson mid-weight curtain fabric. The tight weave structure gives Sumire weight and a fine fall, while still beautifully allowing light to shine through.
Sumire is available in six colours, from playful spring green to elegant luxurious grey.