Warm and cold tones flow together creating poetic contrasts. Sawa is an exclusive drapery with beautiful structure and delicate feel.
Sawa is Japanese for "little river". With broad brush strokes,designer Aoi Yoshizawa has created a pattern with a striking flow that repeats with a gorgeous rhythm.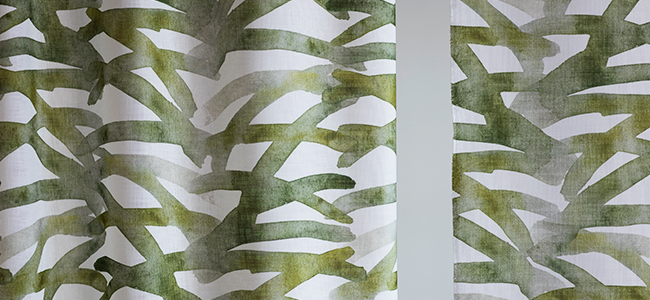 Inspired by nature
"I love to wander in the forest amongst nature. There, I find patterns to inspire my designs, from running water to large fields," says Aoi Yoshizawa.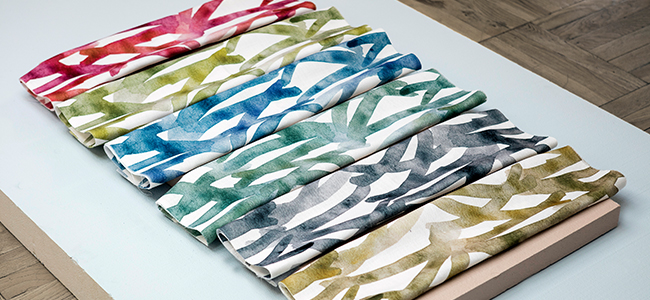 Quality with a light feeling
Sawa is printed on Prime, an exclusive and popular fabric with a linen-like surface and a fantastic drape. It is a heavier and modern classic base fabric with a wonderful structure and sound absorbing function. The fabric is heavy, though still has a light and delicate feel that allows the light to filter through.
Fits in every room
With its expressive and soft pattern, Sawa is a drapery fabric with many uses that can easily be combined with single coloured base fabrics.
Sawa is available in six colours; three natural colours and three slightly stronger hues.