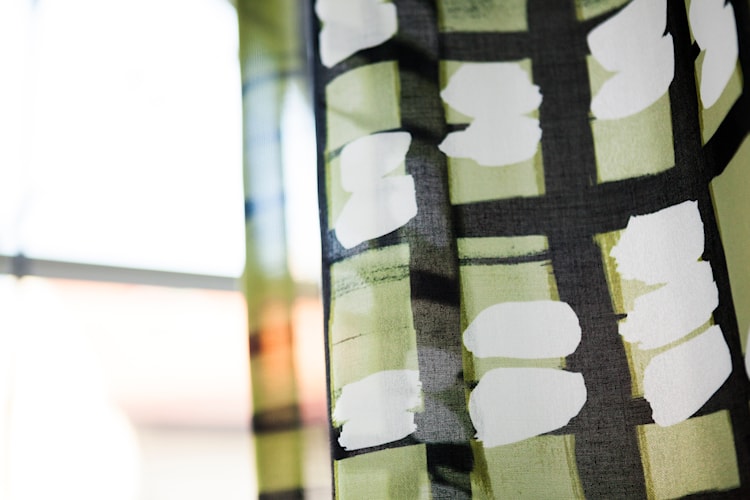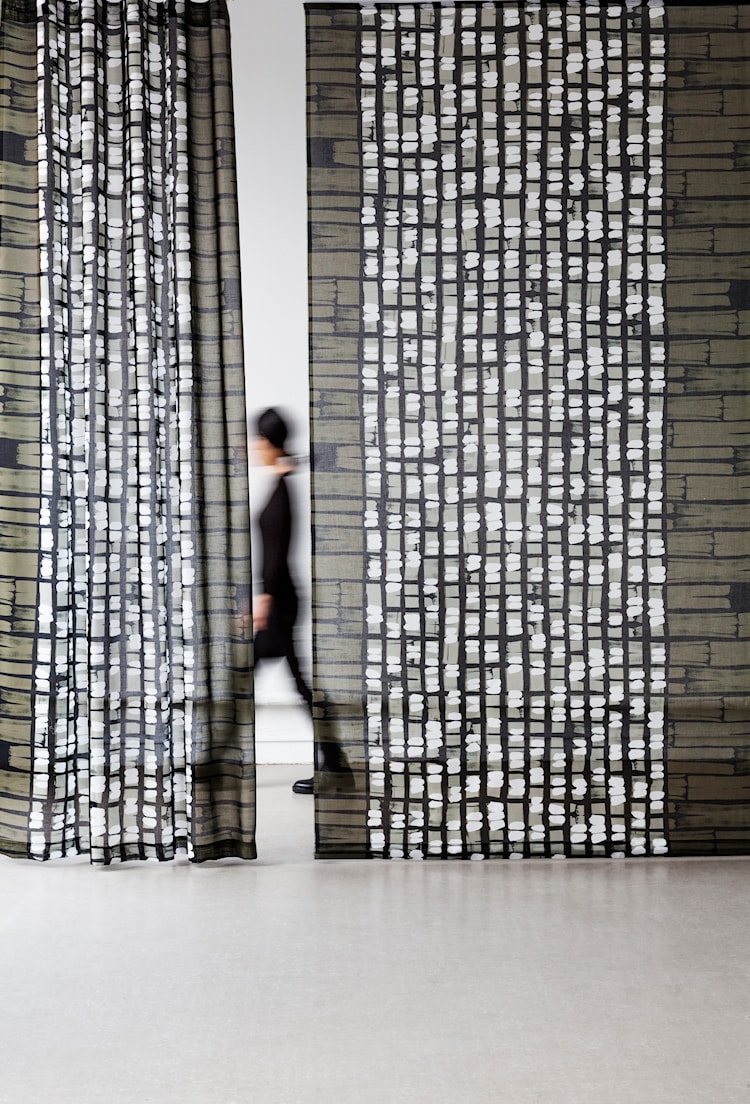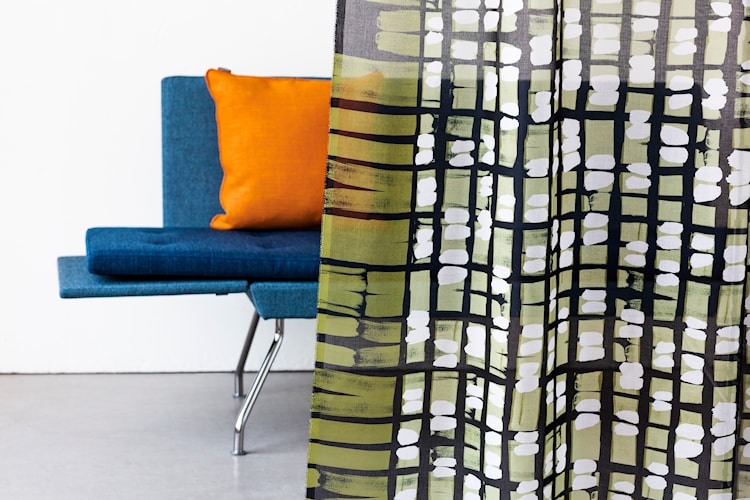 AKI
Aki means 'autumn' in Japanese. But it is mainly the ancient Japanese textile technique Shibori that inspired the designer Aoi Yoshizawa to make the new curtain. With expressive brush strokes, she created a dramatic pattern. Aki is printed on Mint, a sheer fabric in Svensson's collection, giving Aki a subtle expression that changes with the light. Aki is available in six colours in a vibrant range that creates a modern expression. The colours are based on the colours in the Mint collection, making it easy to combine with solid colour curtains.
Specifications
Acoustics
Measurement of sound absorption in a reverberation room: EN ISO 354:2003
Ration of sound absorption EN ISO 11654:1997: αw = 0,15, Class E

The measured fabric is Mint, on which Aki is printed.
Flame retardancy
Flame retardant according to
:
- BS 5867, Part 2
- DIN 4102 B1
- EN 13773, Class 1
- IMO FTP Code 2010: Part 7
- NFP 92-503-507, M1
- EN 13501-1, B-s1, d0
- UNI 8456 / 8457
- NFPA 701
Color fastness
Against dry rubbing according to EN ISO 105-X12:
4 (Scale 1-5)
Against light according to EN ISO 105-B02
5-7 (Scale 1-8)
Against wet rubbing according to EN ISO 105-X12:
3 (Scale 1-5)
Care instructions