Garden Center Natural Tilburg benefits from Deco Harmony
Luiten Greenhouses advised developer Paul Ruijs in De Lier on the realization of the Natural Tilburg garden center. "They advised us on Deco Harmony, and we quickly agreed with that advice." How do you like the decorative climate screen? We asked Paul and managing director Thomas.
The Deco Harmony is a decorative climate screen, especially for garden centers such as Natural Tilburg. The Harmony screen looks attractive, but the screen also spreads the light evenly and ensures a pleasant climate.
"The combination of optimal climate and added aesthetic value appealed to us. The light transmittance of the screen is very pleasant and also creates a good atmosphere. We are delighted with the screen," says Paul.
Saves energy
Manager Thomas Wijten says he doesn't have to worry about the screens hanging in the garden center.
"Everything takes care of itself so that I can focus on business operations." Ideal for a manager of a busy garden center.
The Natural Tilburg Garden Center has been open since the end of April. Thomas has only experienced relatively warm days, and even with the outside temperature dropping at night, the garden center benefits from the heat that the Deco Harmony retains. The plants benefit, and it saves energy.
A pleasant climate for visitors and plants
Thomas explains that the greenhouse part is divided into a warm, lukewarm, and cold greenhouse.
"Our house plants are in the warm greenhouse. In the lukewarm greenhouse, you will find our summer goodies and garden herbs. And all outdoor plants and perennial plants are in the cold greenhouse."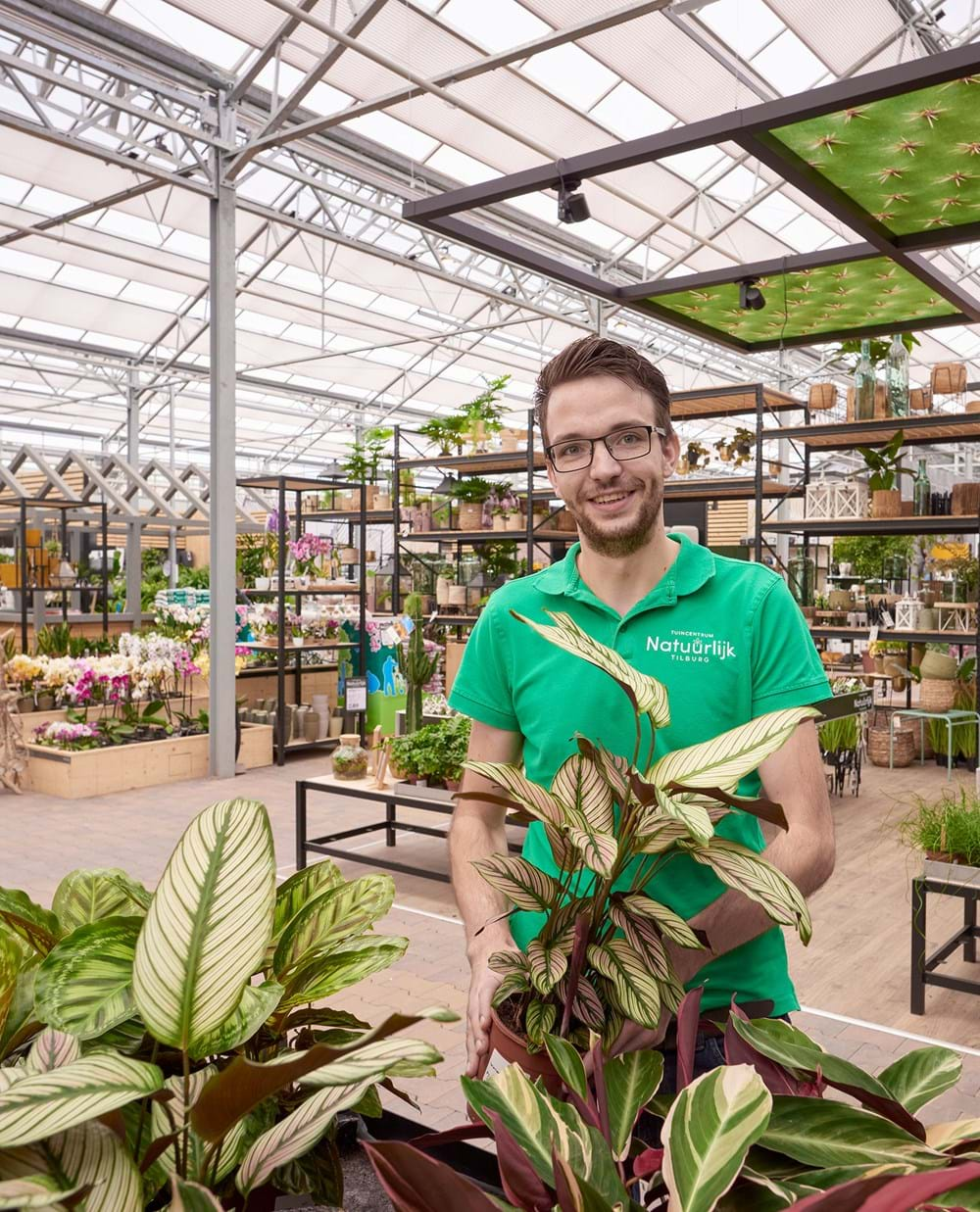 The Deco Harmony hangs in all three parts of the garden center. With pre-programmed settings, the control of the screen is automatically controlled.
"The installation itself reacts to the outside climate, causing the screen to open or close by itself."
The climate is not only pleasant for visitors to Natural Tilburg but also for the flowers and plants.
"We can send this per greenhouse. For example, an annual plant reacts more sensitively to much sunlight than a perennial plant."
Innovative choice
Finally, Paul explains why the choice of Deco Harmony fits with the concept of Natural Tilburg.
"Conceptually, we try to create something unique and, therefore, different from Natural Tilburg. The choice for Deco Harmony fits in with this, which was only just on the market at the time. This is in line with the progressive character of the garden center."