Svensson's climate screen and interior divisions recently combined their technical expertise in order to develop a screen that not only meets the requirements to guarantee a perfect climate, but also incorporates beautiful, colourful design aesthetics. The result? The perfect symbiosis between function and aesthetics, Deco Harmony climate screens for garden centers.
"Previously garden centers had to choose between a functional screen or a colourful designed fabric. We wanted to pool our skills and offer design and function in one product," says Camilla Parneving, Global Brand Director at Svensson.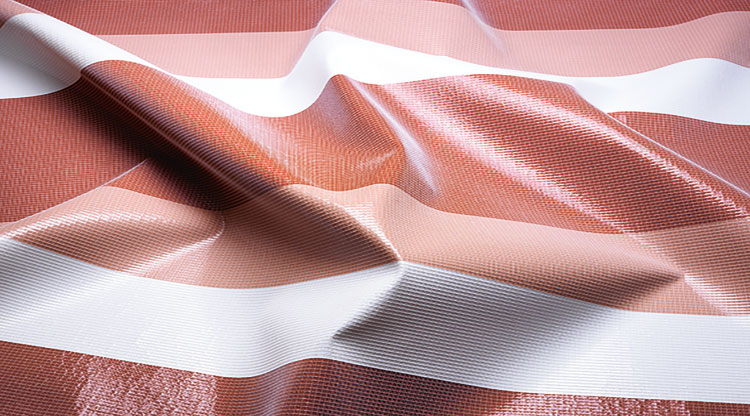 How did you get the job done?


The whole process was a close collaboration between the research and design teams, a great example of how our departments inspire each other. But we also took our cue from the market, checking the patterns, appearance and colours with our customers. Of course, Deco Harmony meets the same high standards as a standard climate screen and has been rigorously tested by our research department.
Besides being attractive, what's so great about Deco Harmony?


Its predecessor was called Harmony. That came about because we discovered that plants do better in so-called diffused light – light that spreads evenly so that it reaches further into the plant, not only hitting the top of the plant, as direct sunlight does. This makes production more efficient and ultimately puts more money back in growers' pockets. After introducing Harmony, it became clear that greenhouse employees also preferred that climate – both the temperature and light are more comfortable to work in. Deco Harmony has the same remarkable ability to spread light.
 
Is this the beginning of a new trend, where climate screens and interior textiles find inspiration in each other?


Function is becoming increasingly important in interior textiles, especially considering the current trend towards open plan offices and buildings with large glassed-in areas. Functional textiles make a big difference to sound, light and energy consumption. It is something we will continue to work with in different projects.